Amidst torrential downpours on Thursday, 27 March, Architectural Review Asia Pacific's latest issue, AR134–Authority, was officially launched from Bond University's Abedian School of Architecture. The rain, however, did not washout a thoroughly fascinating set of presentations.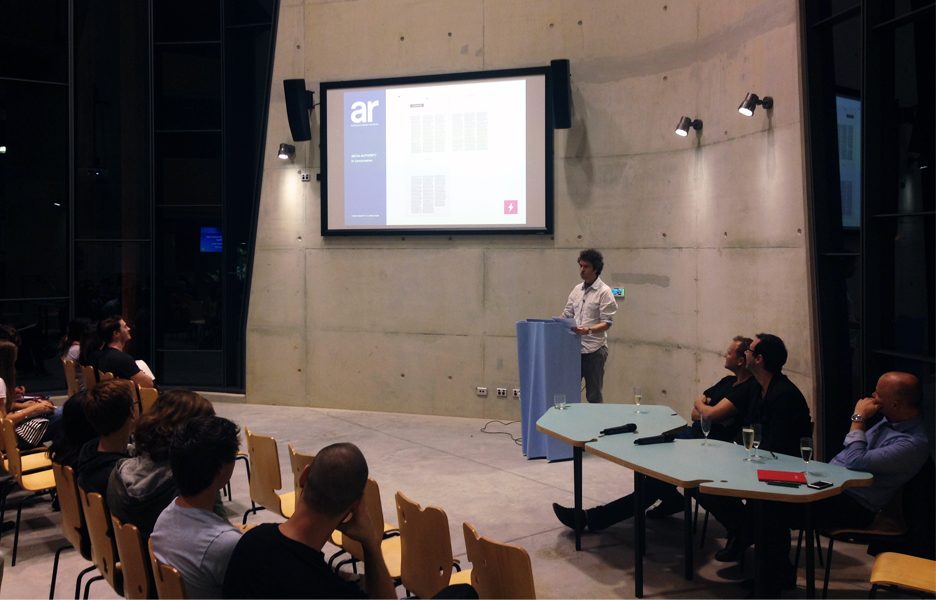 It was a free and open-to-all event – widely advertised to both students and practitioners, each receiving a complimentary copy of AR134 – showcasing a short lecture presentation by AR editor, Michael Holt, as to the importance of the magazine in cultivating discourse and its point of difference to that of its competitors; a keynote speech by Dave Pigram and Iain (Max) Maxwell, directors of Sydney-based practice supermanoeuvre (featured in AR134 as the 'On Trial' contribution); and capped off by a short response from Bates Smart director Kristen Whittle. Chris Knapp, Assistant Professor at Bond University – consultant on aspects of AR134 – moderated the event.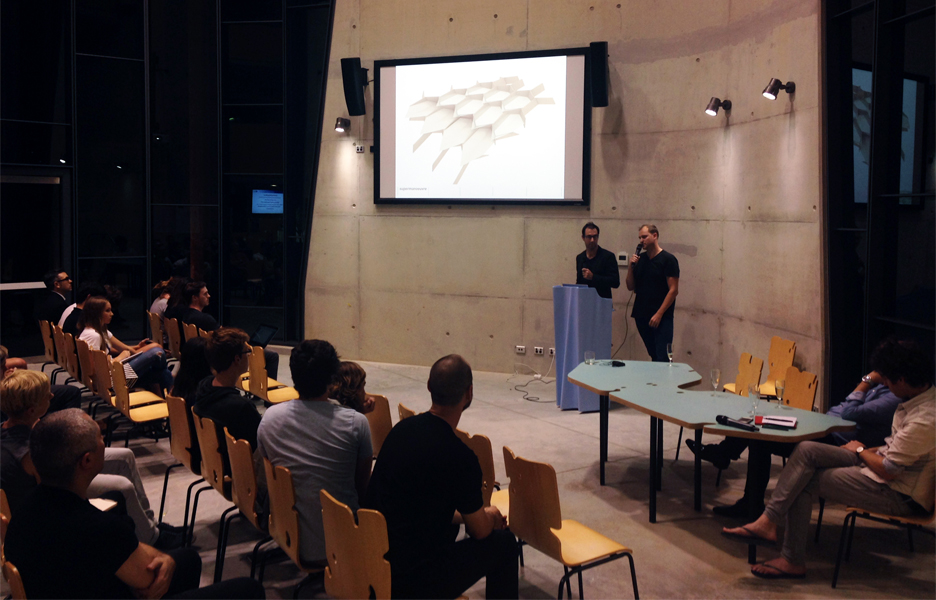 As is the case with each issue of AR, Michael Holt conceptualised a problem that is prevalent to the discipline. As Holt's Editorial sets out: 'Many contemporary authors have suggested that the profession finds itself at a moment of inert crisis, with time only for morbid reflection. But is it not a period for opportunity? At a time when technology is rapidly changing and evolving, is the digital offering a reinterpretation of the modes of production and technique?' As usual the questions set for each issue are disciplinarily oriented and directly impacting on the role of the architect in the contemporary profession.
In this instance, 'Authority' was seen as a disjunction between authorial voice (authorship) and control (ownership). In splitting the term, the issue's articles were allowed to oscillate between and across the divide but to operate from a singular juncture. It was paramount that the word 'authority' remained relatively dormant throughout the issue's content, and that the editorial opened up an argument to be decoded by the reader.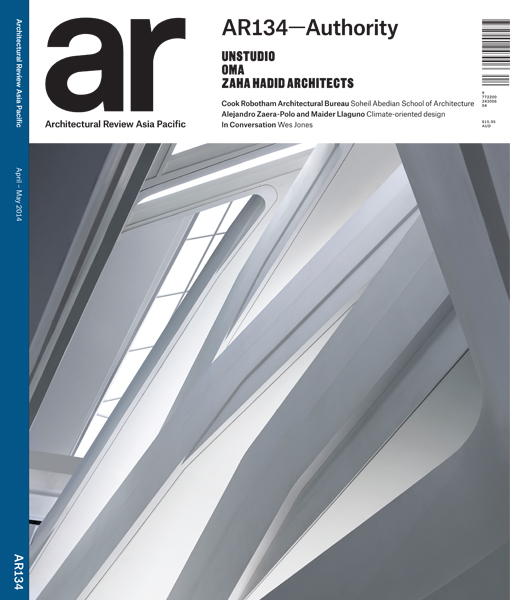 The focus was on digital technologies and the empowerment of the architect, with project reviews on UNStudio, Zaha Hadid, OMA, Preston Scott Cohen, and CRAB (the launch event's School of Architecture building); with features from Alejandro Zaera-Polo and Maider Llaguno, Wes Jones, Dave Pigram and Iain (Max) Maxwell, and Roland Snooks; and interviews conducted by Knapp with Dennis Shelden, Achim Menges, Greg Lynn, Preston Scott Cohen and Australia's Paul Minifie.
AR's primary objective is to always promote the role of the architect, to instigate questions pertinent to the contemporary practitioner and academic, and also to inspire the student readership. AR is now expansive, incisively critical and always in search of the most innovative and expressive ideas whether they are borne in writing or manifesting as design. AR extrapolates ideas 'from concept to completion'.
AR's next issue, AR135–Elements, will be launched at a special event hosted by the University of Technology, Sydney. The event, provisionally scheduled for Wednesday, 4 June, will feature a guest keynote speech and a panel discussion featuring notable architects and academics.