A new dawn has arrived with the completion of 661 Chapel Street, an impressive new project from the practice of Bird de la Coeur Architects. As inside co-editor Jan Henderson discovers, this project celebrates the idea of community and seriously raises the design bar to a new high for residents and guests alike.
Over the past few years multi-residential projects have come into their own, with interiors that present even more lavish appointments of fittings and fixtures and detailed finishes to rival the most prestigious of single residences.
Apartments are no longer a 'step down' in residential accommodation but, as in 661 Chapel Street, the move is definitely two steps up, with this project redefining the ideas of luxury and amenity. 661 Chapel Street is an apartment tower situated in the heart of the bustling metropolis of South Yarra, close to the Yarra River and Alexander Avenue.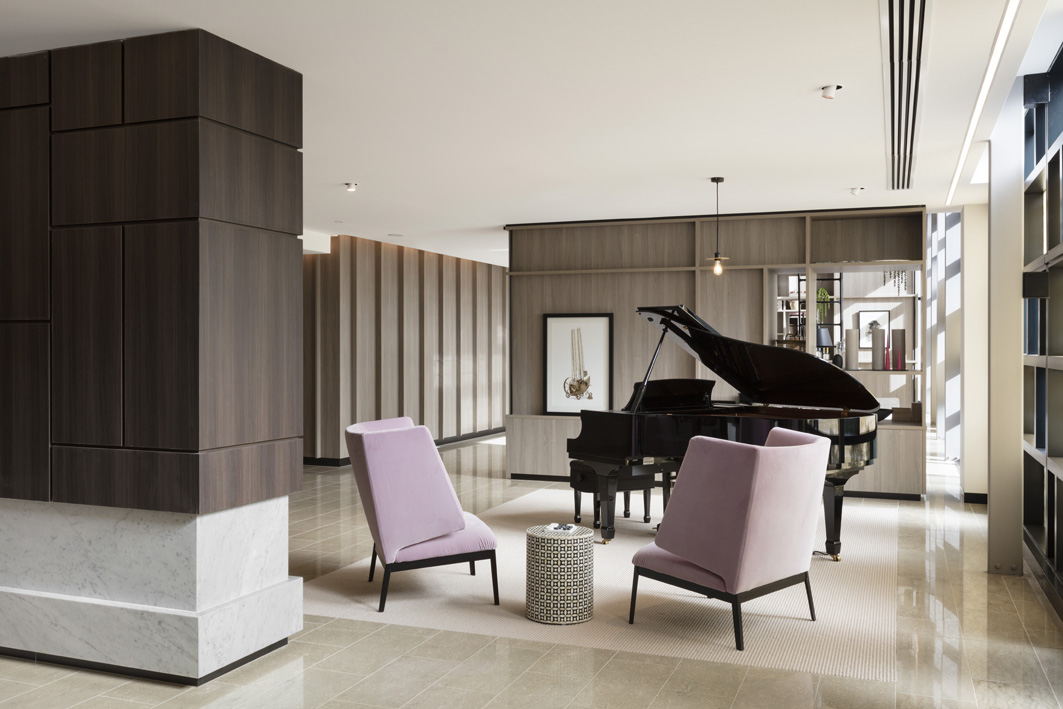 The project began some six years ago when Bird de La Coeur Architects (BdlC) commenced a master plan for three adjoining sites in the area. Two were sold and the third was retained to become an apartment development for Gamuda Land and so 661 Chapel Street was born.
Completed mid-June this year, the commission was a labour of love for BdlC, which has designed a fine 30-floor building that features 106 spacious apartments and a sensational penthouse. However, the striking difference between this apartment development and its peers is the arrangement of amenity and myriad facility for apartment owners that far exceeds the usual gym and pool offering.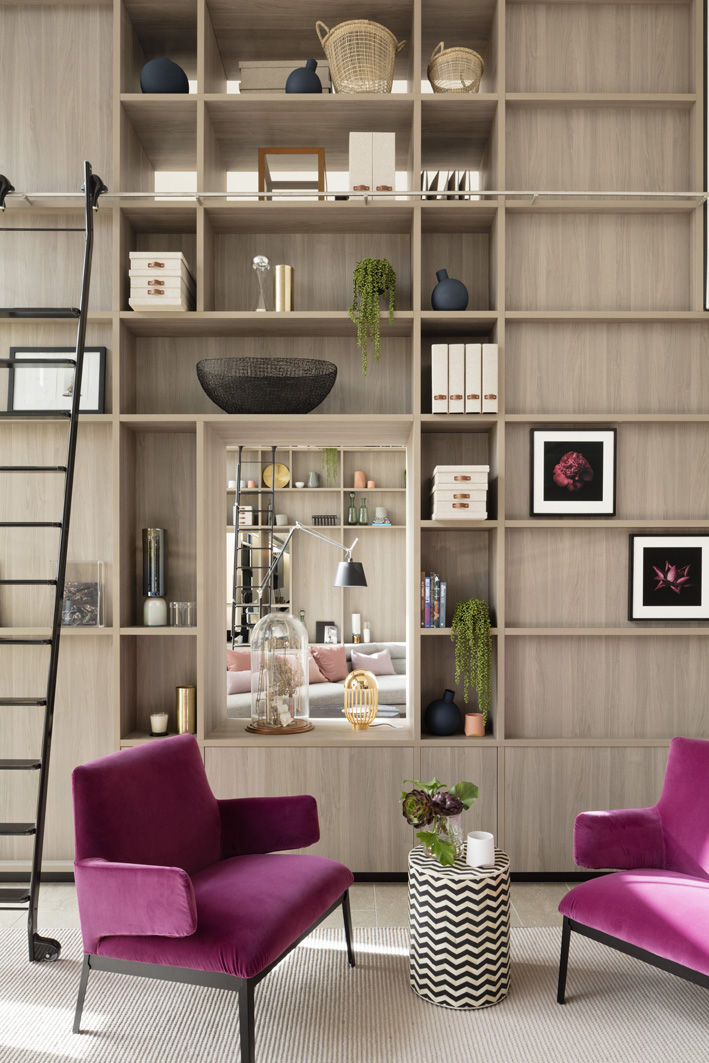 Along with luxury and finely resolved design there is a real commitment to community, an aspiration to present the best that a 'village style life' represents and a place where residents and guests can make the public spaces their own, extrapolating the apartment lifestyle. From the moment of arrival kerbside to 661 Chapel Street the difference in this apartment complex is apparent.
A substantial walkway to the entrance doors is an experiential 'red carpet' moment, but also protects residents from the noise of busy Chapel Street while maximising privacy. The Concierge desk presents as a floating monolithic rectangular onyx block positioned on the angle to beckon the visitor forward to the general spaces beyond, while the ground floor, the entire width of the footprint of the building, has been designed as public areas.
There are multiple spaces to meet, such as the large coffee nook with communal table at which residents and guests can read the paper and enjoy a café au lait. Or there are places for individual contemplation that manifest as libraries with fireplaces, sofas, easy chairs and occasional tables – these are divided by open shelving that allows the spaces to connect. At the end of the thoroughfare there is a touch of glamour with the inclusion of a dark mahogany grand piano, and surrounding this are more furniture groupings, as well as a private dining area complete with kitchen.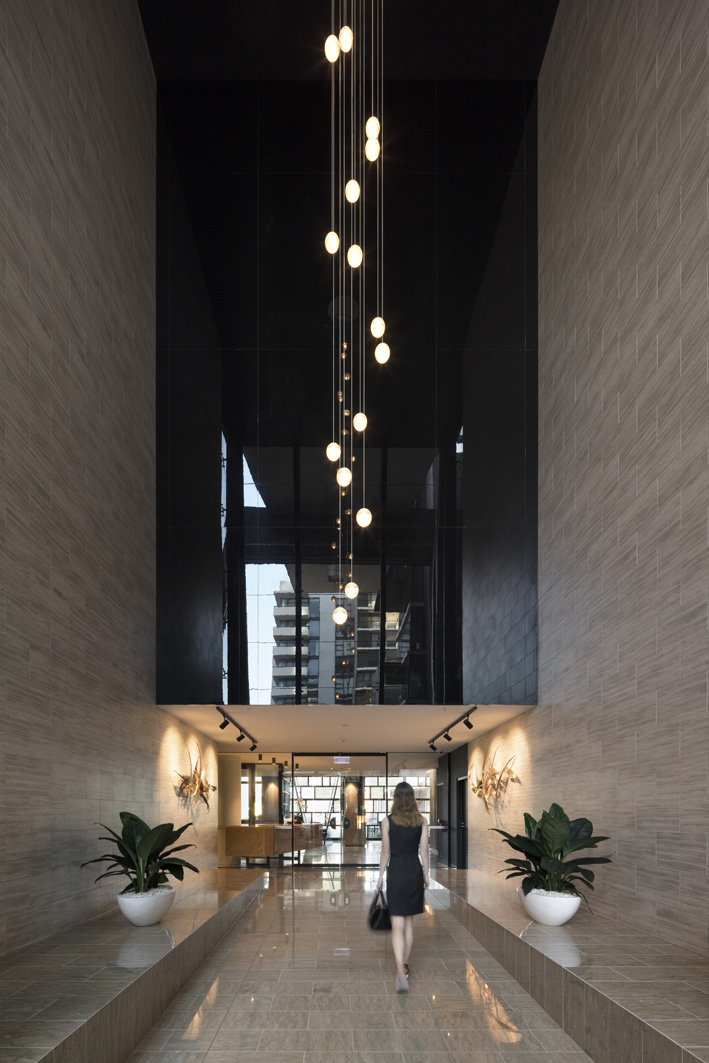 Opposite the piano are the lifts and they have been specifically placed to promote interaction of the public areas as part of the everyday journey to and from the apartments. Throughout, art has been incorporated into the interior wherever possible. Andy Dinan from MARS Gallery consulted with BdlC to present a curated portfolio of paintings, etchings, lithographs, statuary and objets that transform the general areas into an elegant and bespoke environment where home meets gallery. Perhaps the greatest achievement of the interior is the homage to 'community'.
The public areas have been specifically designed to afford the opportunity to meet and talk with other residents or entertain guests. Spaces can be booked for intimate dinners or group functions, but also provide the opportunity for casual interaction should a resident desire to connect with others. Besides the facilities available on the ground floor there are many other special inclusions above.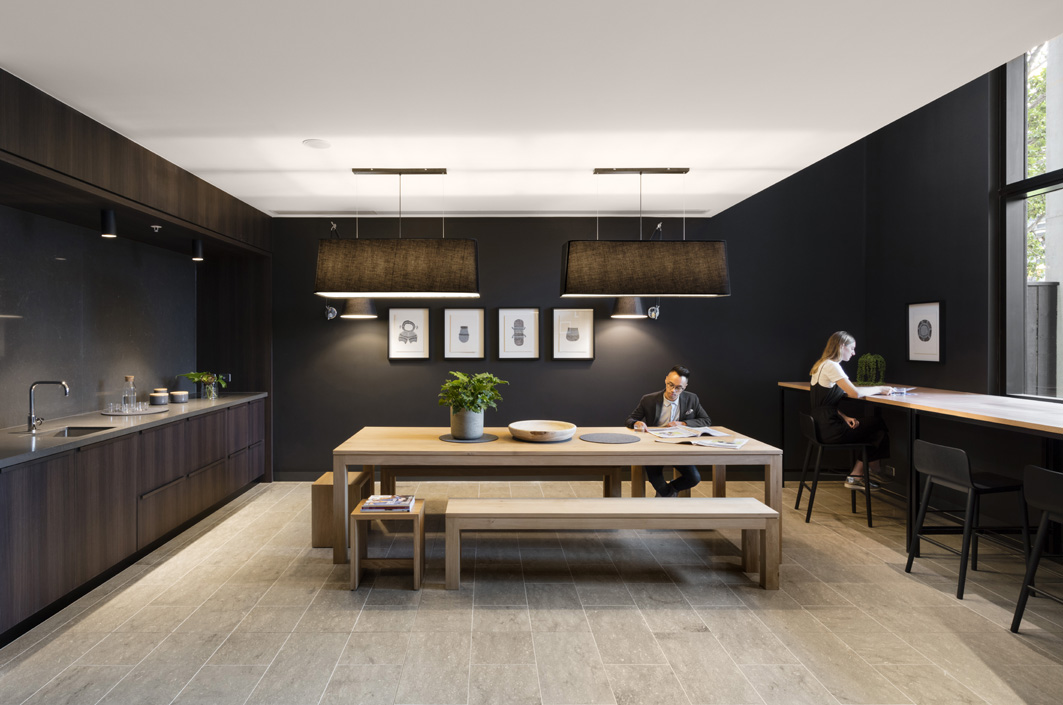 Level six is given over entirely to residents' pleasure and leisure with more lounges, private dining rooms with kitchens, a wine cellar with personal cages for storing bottles, a theatre pod with individual chaises for a small group, a pool, spa, sauna and gym. Also included are two outside barbecue areas with outstanding views for small-scale entertaining. Every possible convenience has been incorporated into the build of 661 Chapel Street.
The overall design is refined and luxurious, and quality in every aspect is exceptional. Furniture has been chosen from such suppliers as CULT, Poliform, dedece, Living Edge, Anibou, Space and Parterre, among others, and there are a plethora of custom-made pieces that complement the whole.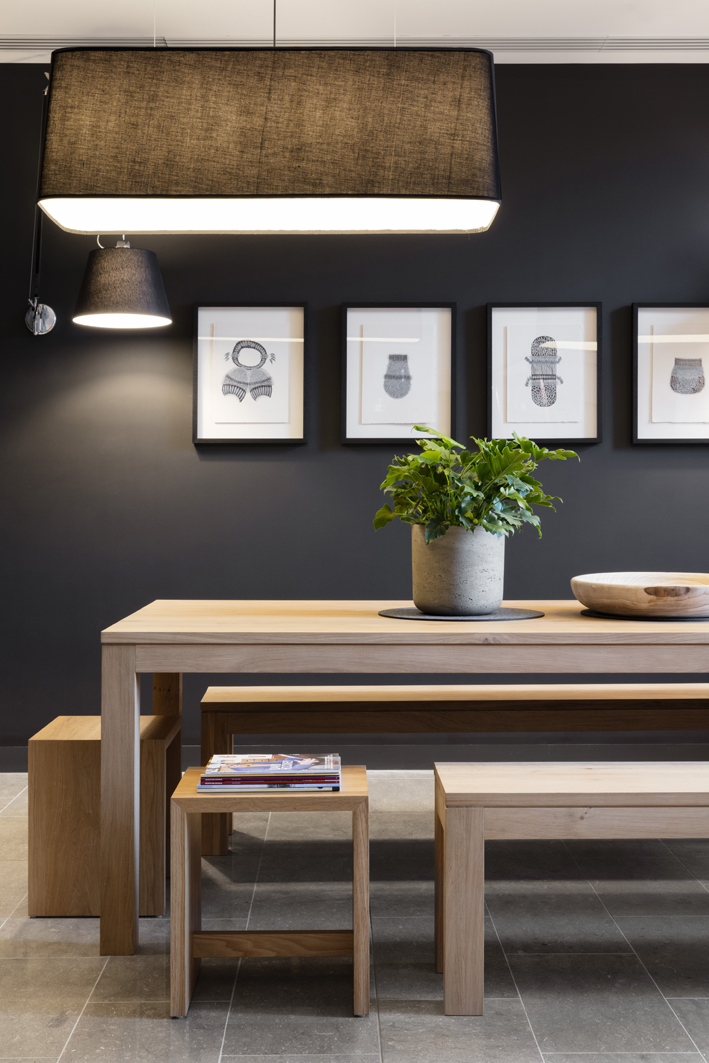 The material palette is refined with stone and limed timber floors and there is a spectacular onyx wall on the ground floor that captures the light and reflects the colours of the stone to great effect.
As an apartment project, 661 Chapel Street is creating a new benchmark in opulent multi- residential living that takes connectivity to place and people, community interaction and amenity above and beyond the norm. Indeed, this project has all that is required for apartment living, plus so much more, and is a credit to the fine architectural and design expertise of BdlC and to a developer who understands the meaning of home.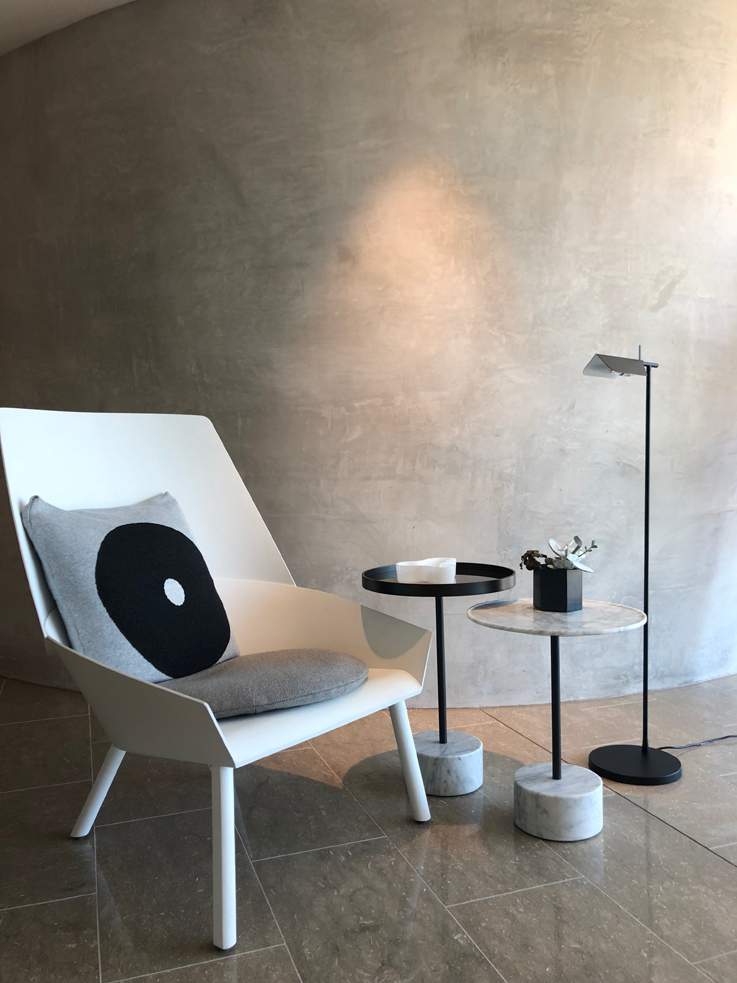 This article originally appeared in inside 103 – available online and digitally through Zinio.