Photography: Lewis Khan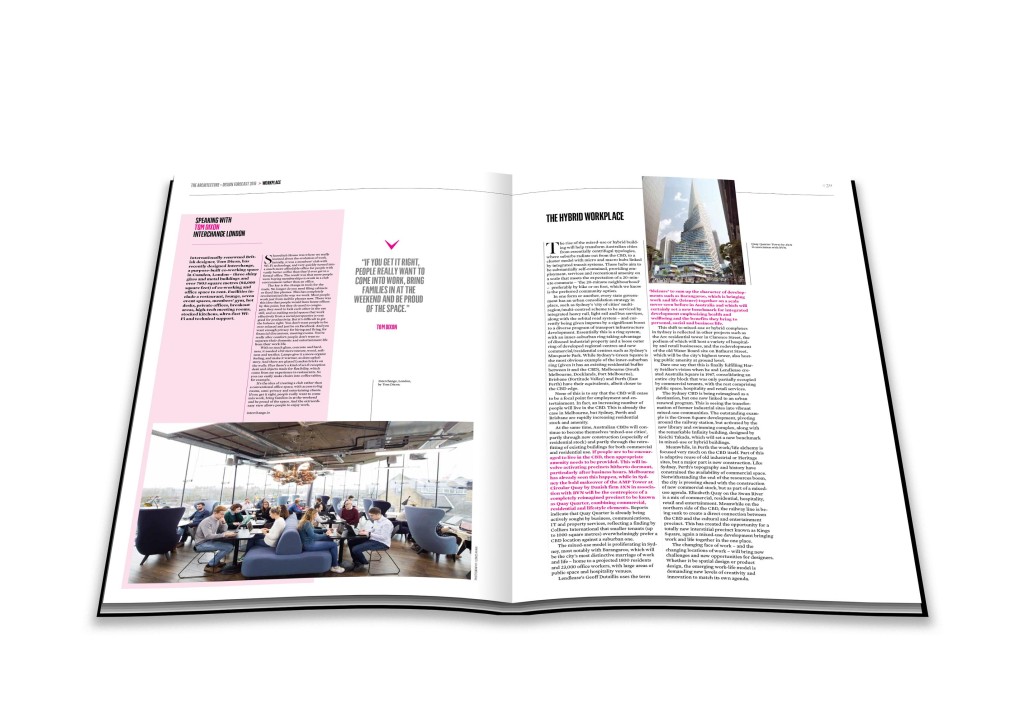 Internationally renowned British designer, Tom Dixon, has recently designed Interchange (interchange.io), a purpose-built co-working space in Camden, London – three shiny glass and metal buildings and over 7803 square metres (84,000 square feet) of co-working and office space to rent. Facilities include a restaurant, lounge, seven event spaces, members' gym, hot desks, private offices, breakout areas, high-tech meeting rooms, stocked kitchens, ultra-fast Wi- Fi and technical support.
Tom Dixon:
Shoreditch House was where we really learned about the evolution of work. Initially, it was a members' club with Wi-Fi technology, and very quickly turned into a much more affordable office for people with vastly better coffee than they'd ever get in a formal office. The result was that more people were buying memberships to work in a club environment rather than an office.
The key is the change in tools for the trade. No longer do you need filing cabinets or fixed line phones. This has completely revolutionised the way we work. Most people work just from mobile phones now. There was this idea that people would have home offices by this point, but they do need to congregate, they need to look each other in the eye still, and so making social spaces that work effectively from a social perspective is very good for productivity. But it's difficult to get the balance right. You don't want people to be over-relaxed and just be on Facebook. And you want enough privacy for hiring and firing, for financial discussions, meeting rooms. You're really after comfort: people don't want to separate their domestic and entertainment life from their work life.
With so much glass, concrete and hardness, it needed a bit more texture, wood, softness and textiles. Lamps give it a more organic feeling, and make it warmer, as does upholstery. And there are glazed London bricks on the walls. Plus there's a kind of sci-fi reception desk and objects made for flexibility, which come from my experience in restaurants. So you can easily make chairs into coffee tables, for example.
It's the idea of creating a club rather than a conventional office space, with access to big rooms, semi-privacy and entertaining clients. If you get it right, people really want to come into work, bring families in at the weekend and be proud of the space. And the extraordinary view allows people to enjoy work.
This article is an excerpt from the Architecture and Design Forecast 2016. To find out more, visit future.australiandesignreview.com