Interview by Jan Henderson. Above: Interior of the Gaîté Lyrique, Paris, photo by Phillipe Ruault. 
Manuelle Gautrand is a French architect who creates buildings and interiors that push the boundaries of style and innovation. Throughout her 25-year career Gautrand has created countless projects that embrace people and places, both internationally and in her native France. Her interiors are designed with sensitivity and style, and display a rigour that celebrates architecture and design at its best.
How did you come to design?
I naturally came to design because I grew up in an artists' family. I never thought about doing something else other than 'creating'.
Tell us about your work and the interiors of your favourite projects.
In several projects I realised, I sought to make the interiors a continuation of the outside of the buildings. The interior has to lead the public towards an experience, which has to be the culmination of its own perception of the building.
One of my favourite interiors is the one I [created] for the Gaîté Lyrique in Paris, which is a centre dedicated to digital arts. In this project, I wanted the inside to be flexible, modular and permissive, so that it could answer all the artistic needs.
The C42 Citroën showroom on the Champs Élysée in Paris is another of my favourite projects, because I made the interior like a toy. We wanted the visitor to be immerged in a playful universe. I conceived this big sculptural and central mast with eight circular platforms each of which takes a car, like a carousel. I wanted visitors to fall back into childhood.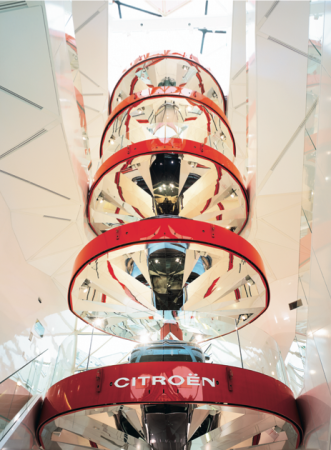 I also really enjoyed working on a museum, the Museum of Modern Art of Lille (LaM). This interior was a challenge for me because I had to make a design that would let the works of art exist, but I also had to create an itinerary from the outside to the inside, and to make my mark. It was a subtle balance to stick to.
You enjoyed a busy year in 2015?
2015 was a very prolific year for me. I kept on working on my current architectural projects at the Forum of Saint-Louis (France), which is a cultural, sports and community centre; the Alésia Cinema in Paris; also the Hipark Hotel Résidence in the 19th arrondissement of Paris, among other projects.
We are also often working for the Department Store Galeries Lafayette, currently studying a very innovative shopping mall for them. The question is how to create a shopping mall that is quite different from all the malls you have seen. How we can bring the feeling of leisure, to create the feeling that you are not trapped in an artificial atmosphere. We also want to have it interactive. Each topic is a challenge for us and we are trying to reinvent something new.
We also worked on several competitions, such as 'Réinventer Paris', which is a very important competition for the city of Paris, as well as a competition for offices in Stockholm.
I had the chance to give many lectures and to be part of juries in France and around the world; for example, at the World Architecture Festival 2015 in Singapore where I was invited to be a super-juror, which was a great honour.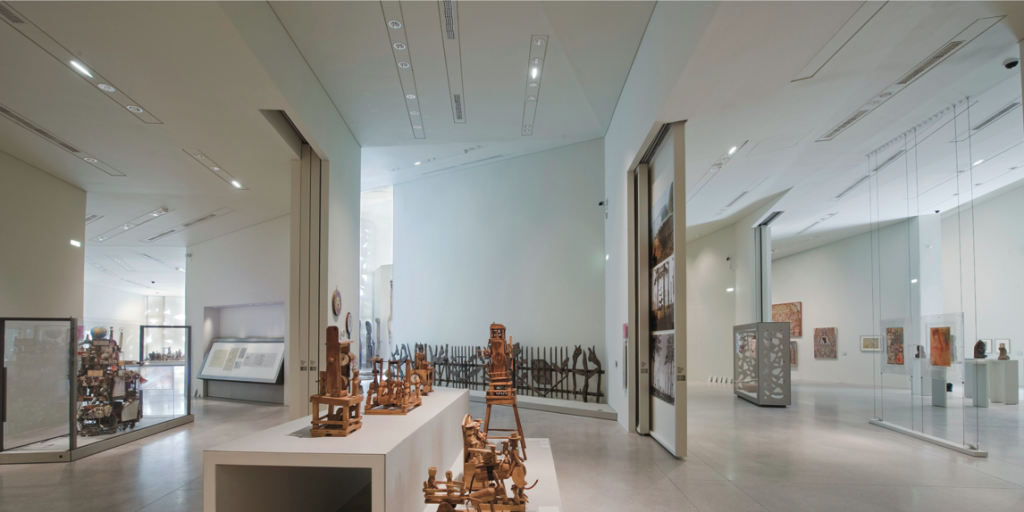 You are currently working on a new cinema in Paris; tell us about the interior and the challenges you faced.
With this cinema, which is located in the 14th arrondissement of Paris, I wanted to emphasise the volumes of the rooms, which are assembled together in the project. The cinema contains eight projection rooms, and each room intertwines, one next to the other, in an elaborate puzzle. All the shapes of the bleachers on the inside of the cinemas will be visible from underneath, in order to form beautiful stair-like ceilings.
These ceilings will then be extended into the adjacent space, to create foyers partially made of stairs. The audience is hosted in small amphitheatres, with steps that go down towards the entrances of the projection rooms. These will constitute 'off' projection spaces, additional spaces where, once again, film is present and multiplied.
It looks like the orchestra of the cinemas would come further out of the cinemas' perimeters, to continue to welcome the audience in an atmosphere filled with a halo of films and projections.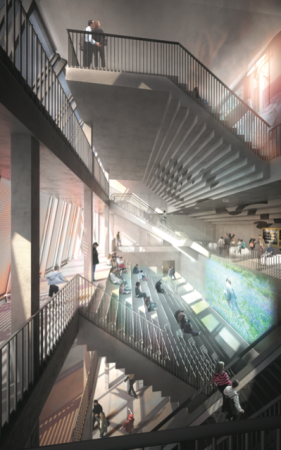 Tell us about your office. How many people work with you?
My office is made up of approximately 25 people. We are based in the Bastille area in the 12th arrondissement of Paris. My collaborators and I work very closely together. Each project is managed by an architect project manager, who is the main contact for the external participants, and they intervene under my responsibility.
Do you have a favourite object and why is it your favourite?
My favourite object is a kaleidoscope. I have a little collection of these. A kaleidoscope makes me dream and inspires me a lot in my architectural projects. Those colourful patterns, and the reflection in the mirrors, giving abstract figures, are full of possibilities.
This article appears in inside 90, available in newsagents nationally and via Google Play and Zinio.