All images by Paul McMahon.
The heritage listed Paramount Pictures building in Sydney's Surry Hills is now home to a suite of bespoke offices, complete with custom curves to echo the iconic Art Deco exterior.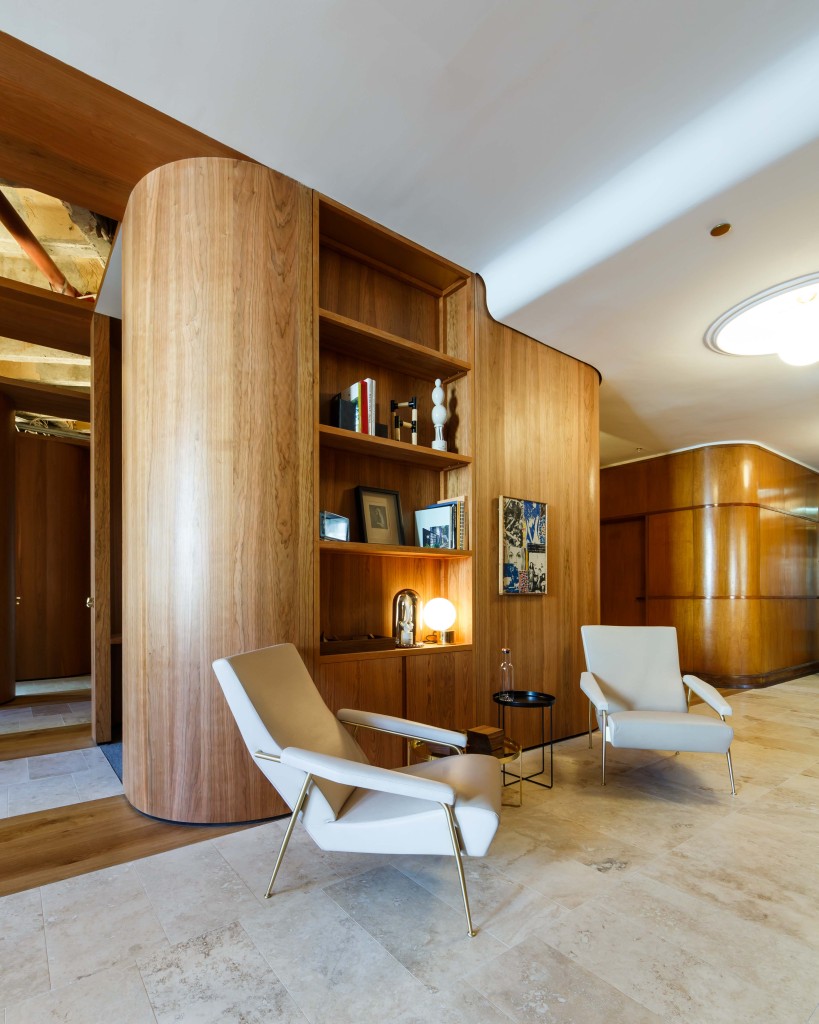 The second Surry Hills Office Space designed by partners Boris and Naomi Tosic, Paramount was realised in conjunction with Woods Bagot.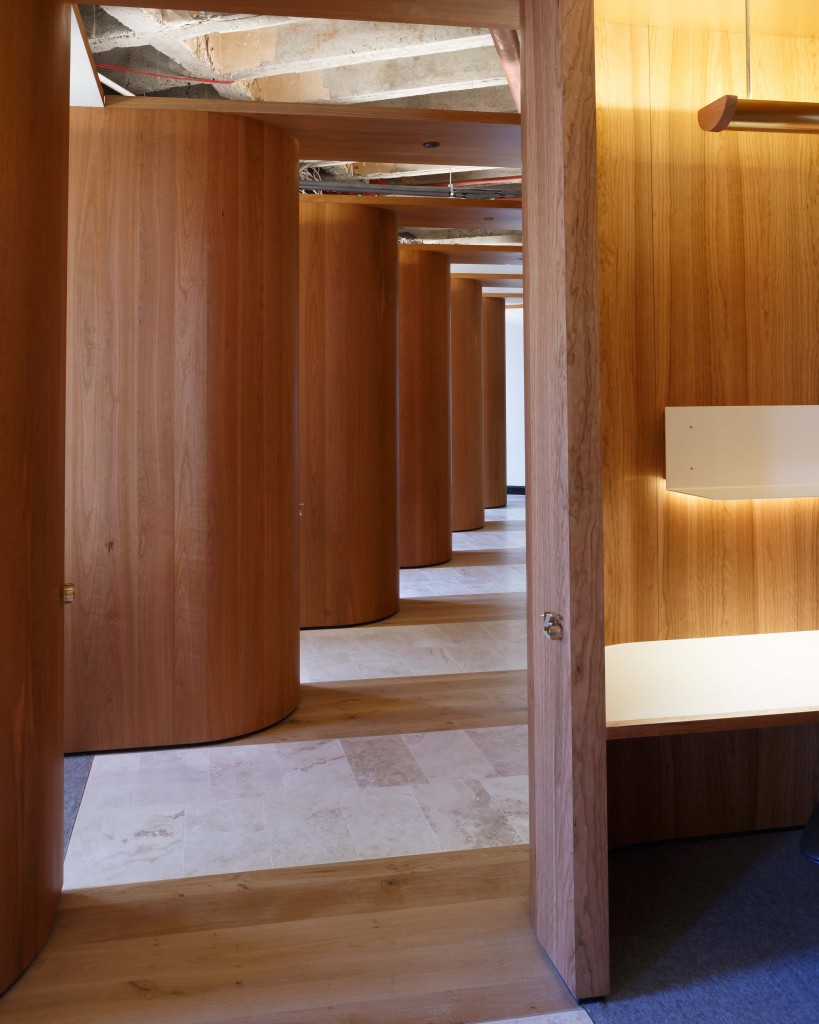 "With Paramount, we wanted to achieve a decidedly modern space that merged seamlessly with the existing heritage-listed joinery of the building," says Boris Tosic, head of high end office fit-out specialists, Elan Construct.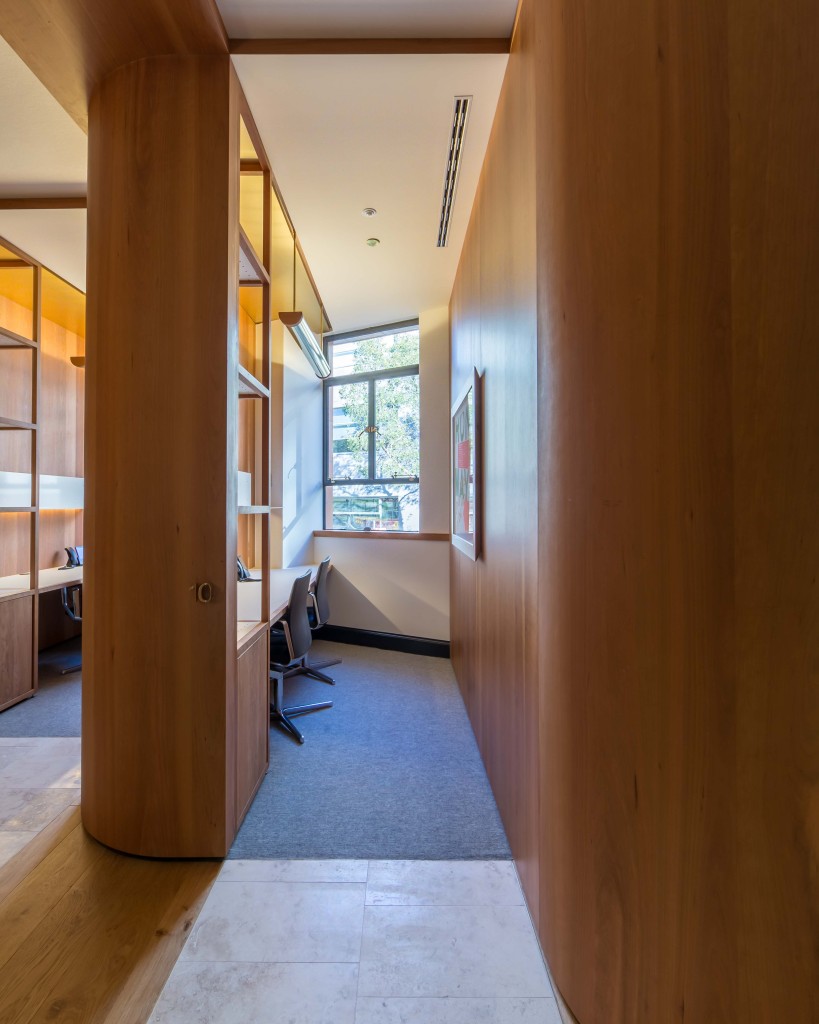 Warm wood panelling in American Cherry and Oak envelop the offices' curved walls, creating an effect both contemporary and retro, a throwback to timber wall finishes made popular in corporate offices during the Mid Century Modern era.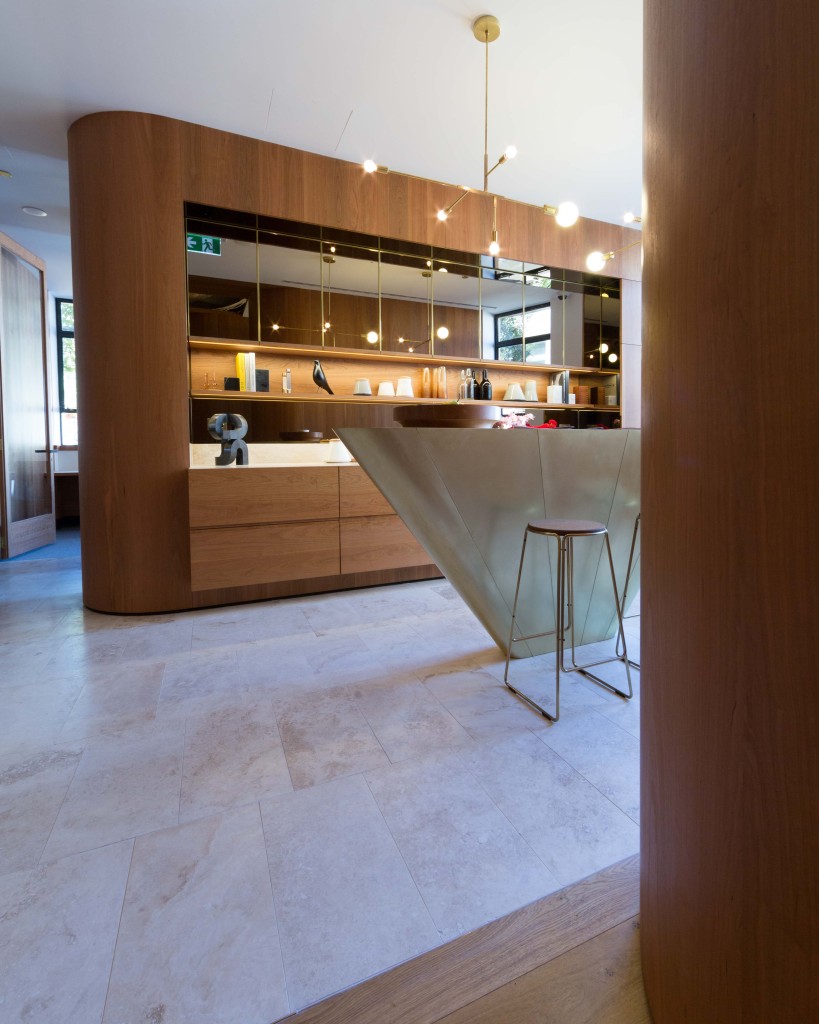 Mirrored cabinetry and gold pendant lighting add a further dimension of glamour to the interiors, which are furnished with Walter Knoll and Eames. A curated selection of artwork from the Tosic's personal collection adorns the space, by notable Australian artists Ben Quilty and Del Kathryn Barton.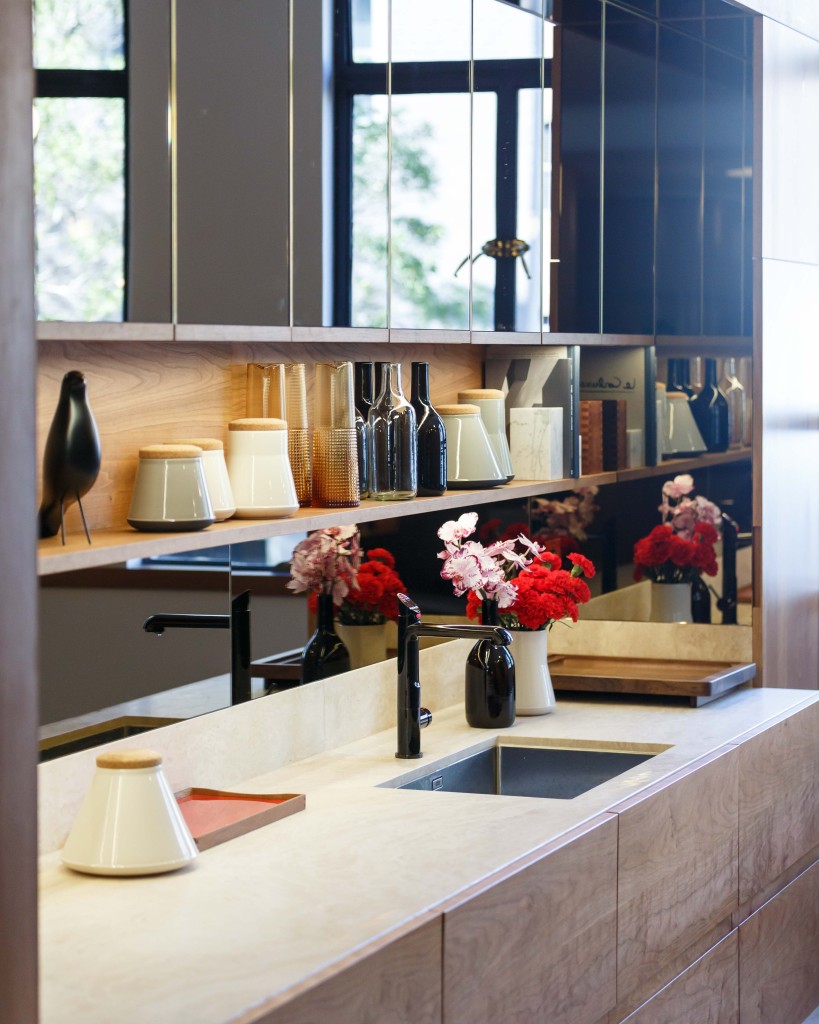 "The hand-crafted solution relies on traditional joinery and artisan skills and honours the building's heritage, while exploring finely-honed design and functionality," adds Boris.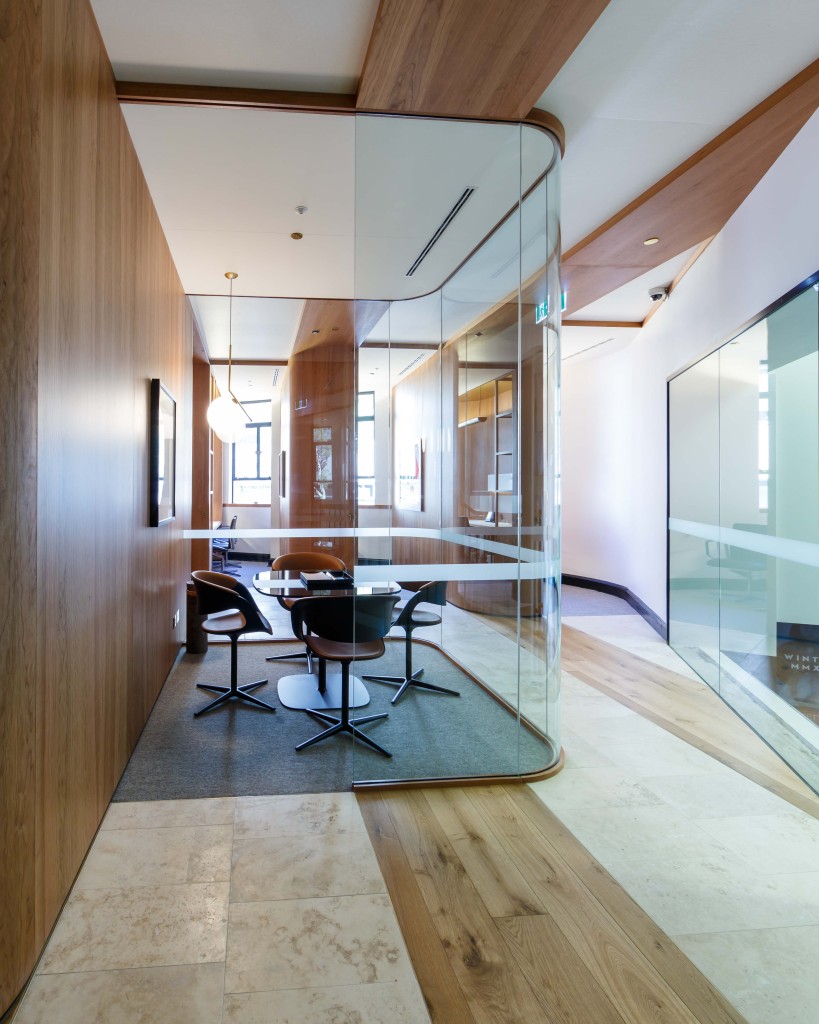 Practically all built elements of the space were crafted exclusively for the Paramount office design, resulting in a tailored, highly bespoke workspace fitout, exuding Mad Men style luxury.