To coincide with its 250th anniversary, the RA Café, lobby space and courtyard bar at the Royal Academy of Arts in London has been transformed by Transit Studio in collaboration with Lot Studio.
The brief and budget were challenging, and Transit Studio had a very short timeframe; the first meeting to opening was just five months. The main issue to solve was the long queues that form during exhibition lunch hours.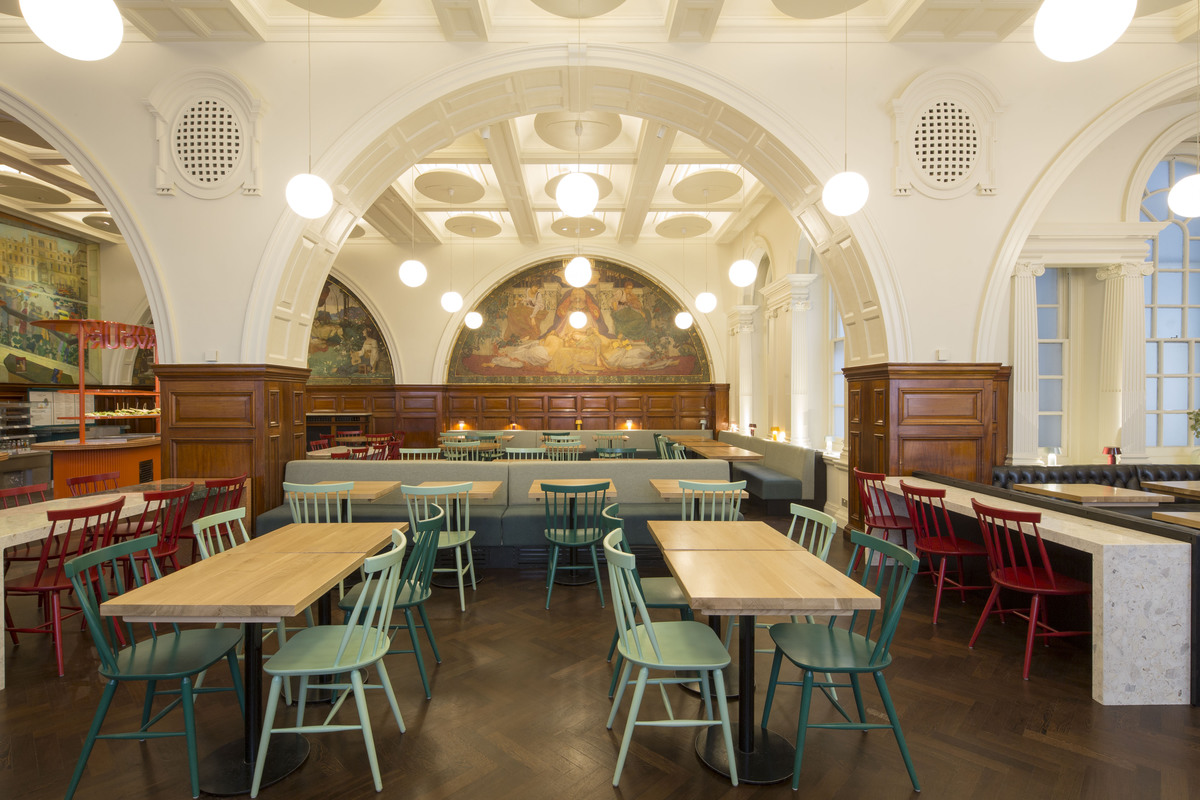 The space is dominated by a range of murals painted by a number of RA members, and Transit Studio "felt particularly inspired" by Leonard Rosoman's Upstairs and Downstairs.
"The mural describes the world of the RA, from the beautiful courtyard to the sumptuous exhibition spaces, as well as the RA schools as a place of learning and the production of art," explains Ben Masterton-Smith, director at Transit Studio.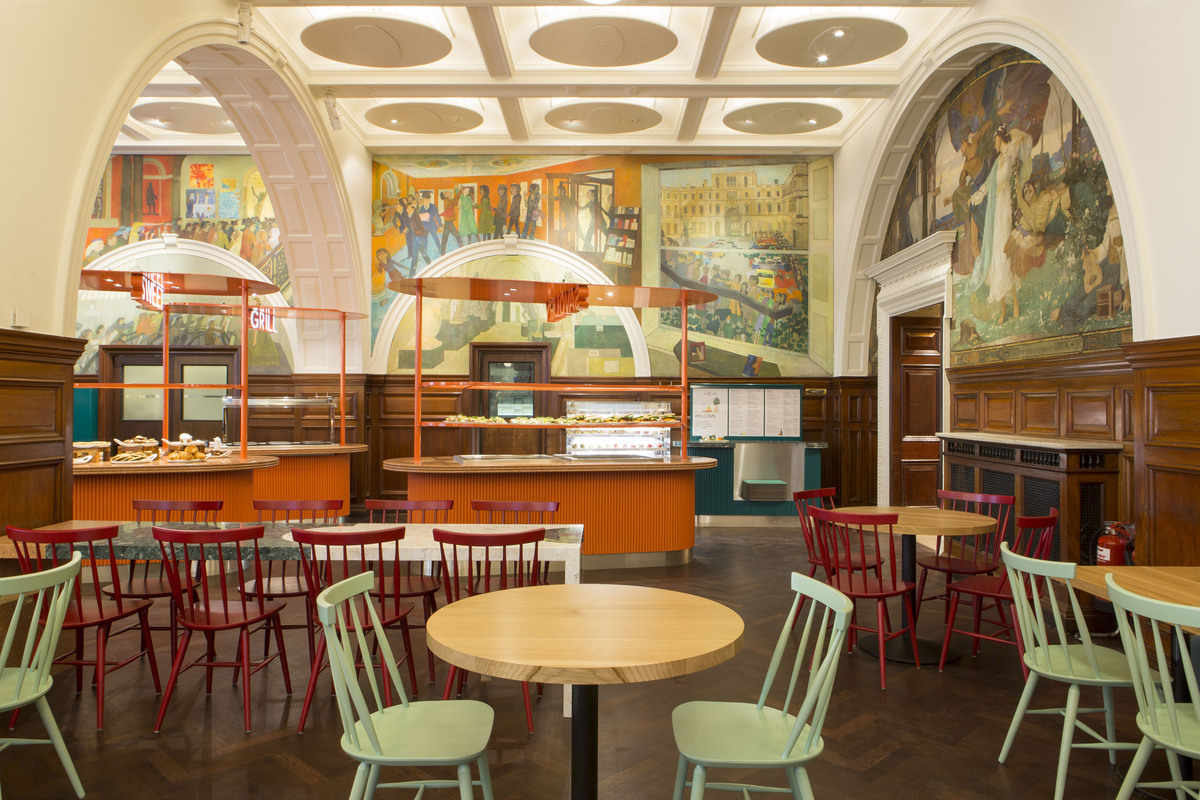 "We took this as our starting point for a lighter and brighter palette filled with fun and vitality to brighten up what had been a rather dark corner of the RA. We also needed to solve some operational issues with the circulation of peak time visitors and the queuing problems this brought."
By splitting up the food and drink offer into a series of market stall like islands, the studio enabled a flow across the floor space, with a focal bar at the end, where the tills are now located.
The dining room is divided from the food market with custom high terrazzo tables suited to a grab and go coffee, with a more relaxed dining option further into the dining room for longer, more casual lunches.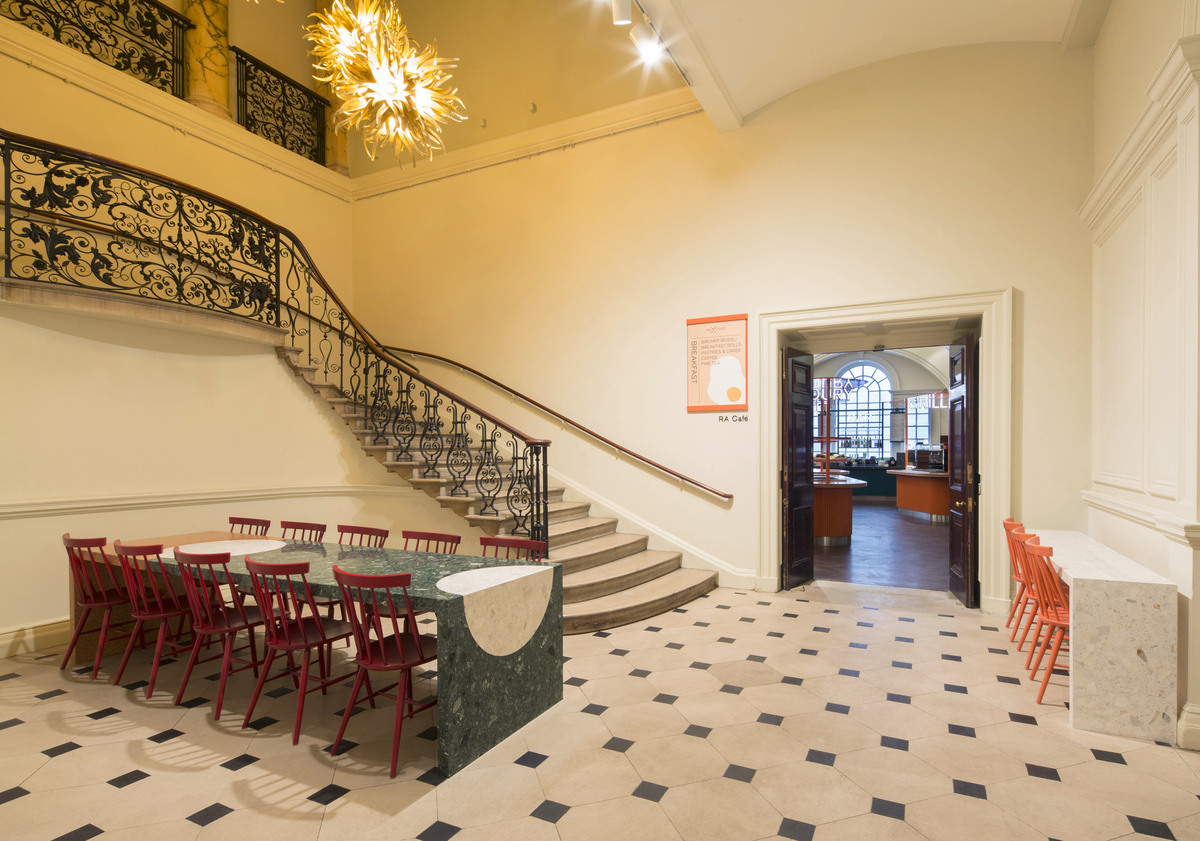 Bespoke communal dining tables and ledges create a unified design across the café and inspire interactions between guests, while a ten-seat table in the lobby – comprised of terrazzo and marble with a circular pattern – can be used for large groups or solo diners.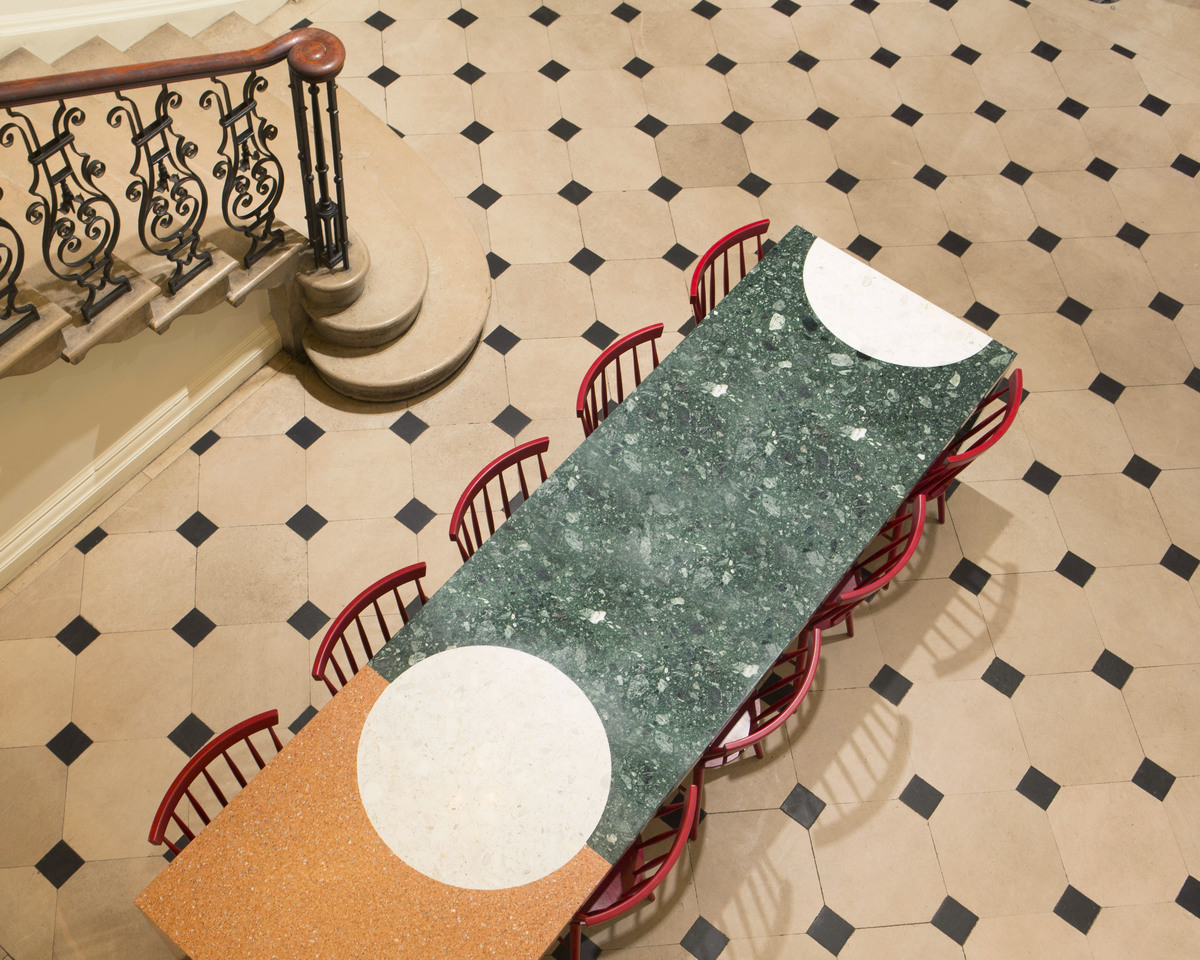 Individual island counters have been used to suggest an indoor market, with canopies overhead and illuminated signage, helping with wayfinding. The lighting has been "greatly improved" by the addition of LEDs in ceiling coffers, minimal globe lights, up lights highlighting window details and small colourful table lamps dotted around the café.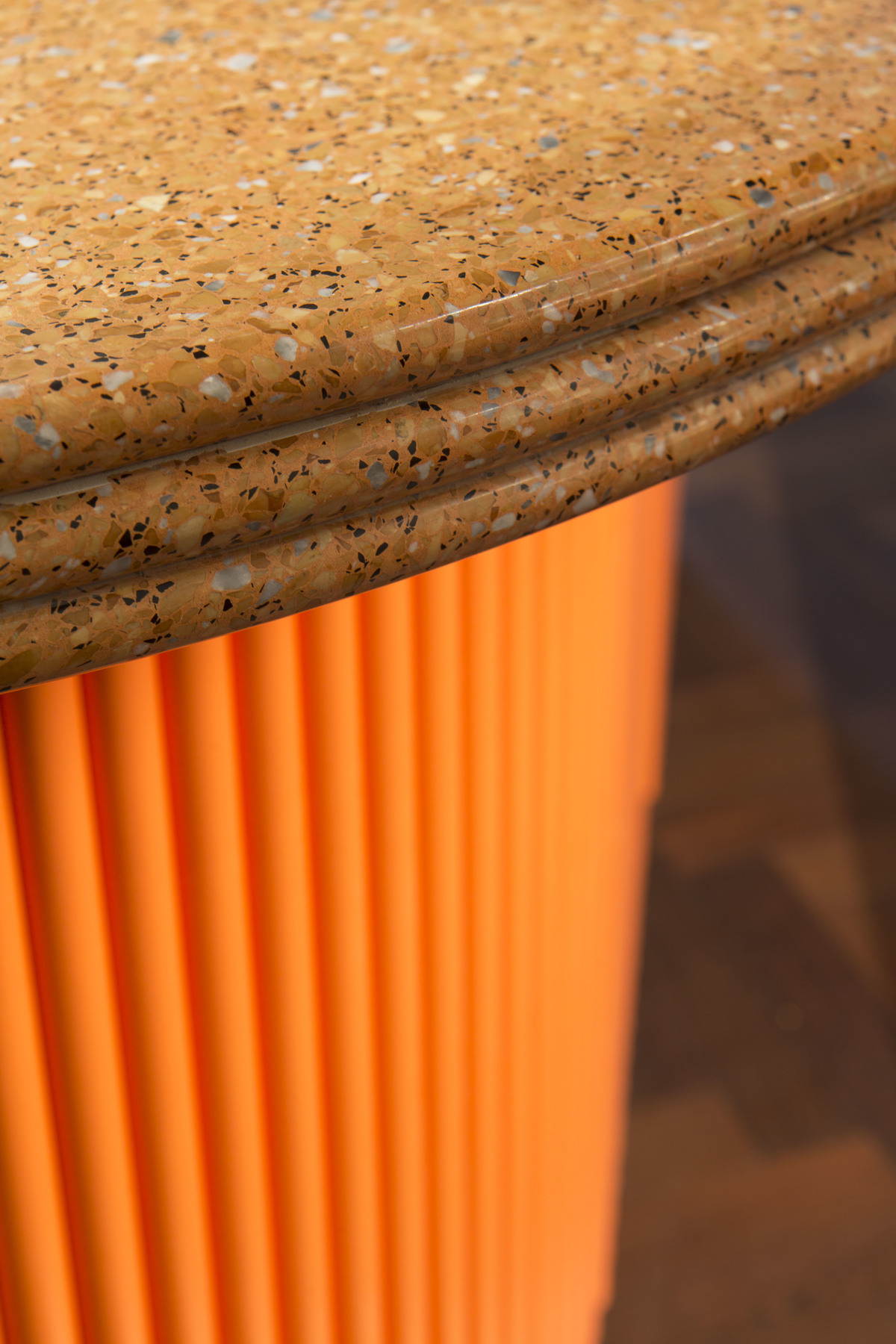 In the Royal Academy's Annenberg Courtyard, a vibrant and playful mix of bright colours and materials appropriate for the summer have been used. A new cafe kiosk is clad in blue mirror stainless steel and reflects the historic surroundings as well as the ever-changing central sculpture. Splatter enamel table tops reference the activity that takes place within the RA Schools.
Photography by Agnese Sanvito