Group GSA has designed an 'ante-office' with an adaptable space that can easily morph into different functions and uses for research and innovation Agents of Spring.
Striving for a different type of office space, Agents of Spring doesn't have fixed desks, a reception and or meeting rooms, instead, it has one large creative space that morphs to enable workshops with write on and stick on walls and mobile tables. When not in workshop mode the space transforms into a collaborative workplace where the mobile tables become work desks that connect and disconnect to power in the ceiling.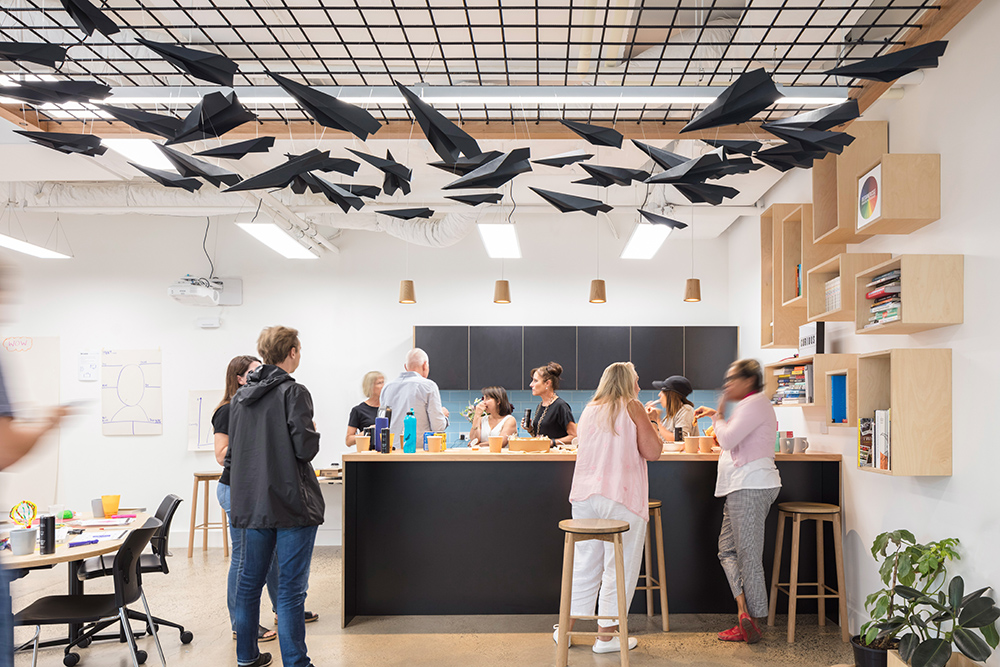 The design is based on three key elements: flexibility, inspiration and play.
Flexibility: options to facilitate different working modes (individual work, collaborative group work for up to 30 plus people and relaxed social interactions)
Inspiration: the ability to transform people's work modes from the moment they walk through Agent of Spring's doors and bringing the outside in with natural, sustainable materials and plants
Play: An environment that encourages a playful, curious and creative mindset, featuring maximised wall space for outputs (i.e. butcher's paper and post-it notes and large, accessible drawers to store prototyping materials).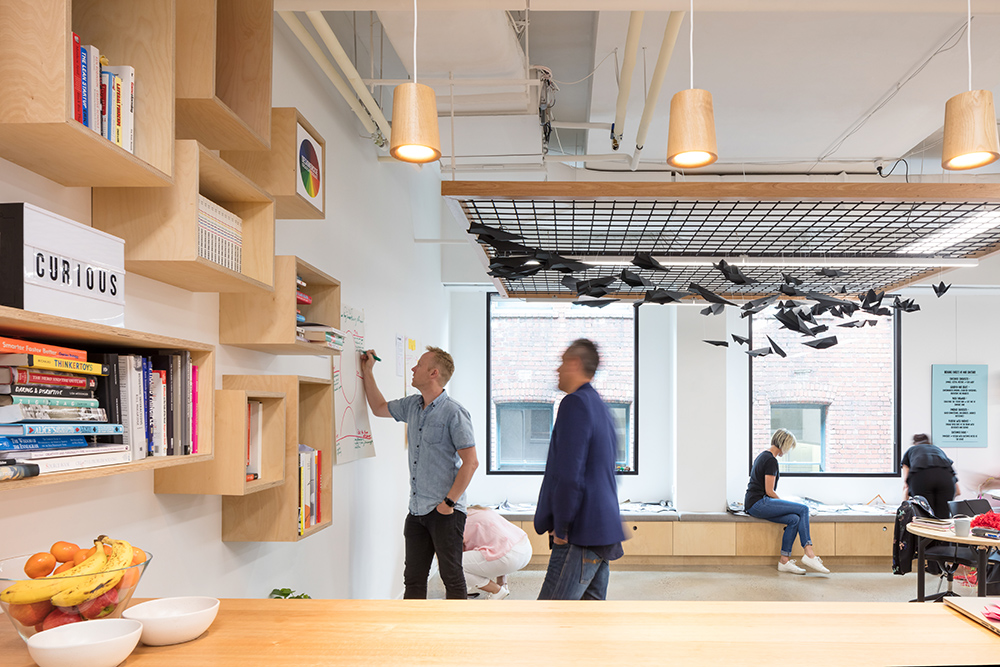 "As an innovation expert, psychologist and curious mind, Agents of Spring's co-founder, Evette Cordy is passionate about helping businesses become more curious," explains Sonja Duric, GroupGSA principal. "The new space we've designed reflects that passion, encouraging her clients to step outside their usual thinking modes to identify opportunities, unlock new ideas and inspire growth."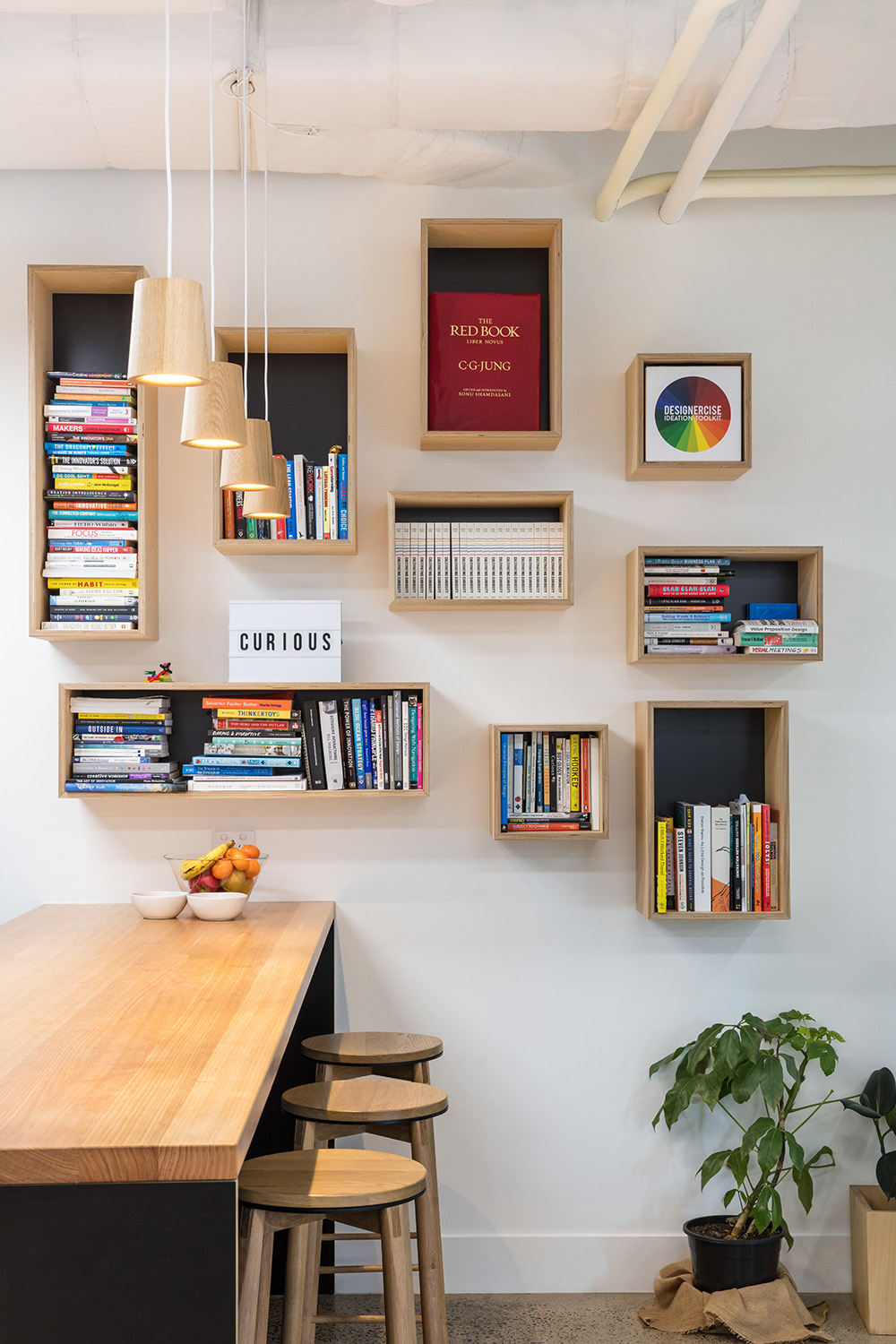 The space is filled with secret pockets in either seating benches or the garden hut that house Lego and other creative material. As a visual metaphor for Agents of Spring's distinctive approach to problem-solving, Nyssa Skorji, a paper artist, was commissioned to create a spring landscape scene in the studio's entry area.