Photography by Oetomo Foto
"Gia transcends time and place and transports us to all things we love about Italian, a cinematic wonderland of crafted details, a Pandora's box of masterfully curated spaces. In collaboration with Jakarta's craftspeople, the Hecker Guthrie team has delivered a series of seamless dining experiences, with a full-bodied, lush romanticism. Seemingly effortless details of a bygone era, the cinematic-like references are beautifully orchestrated, creating a whole new level of escapism." — Sue Fenton, IDEA 2015 jury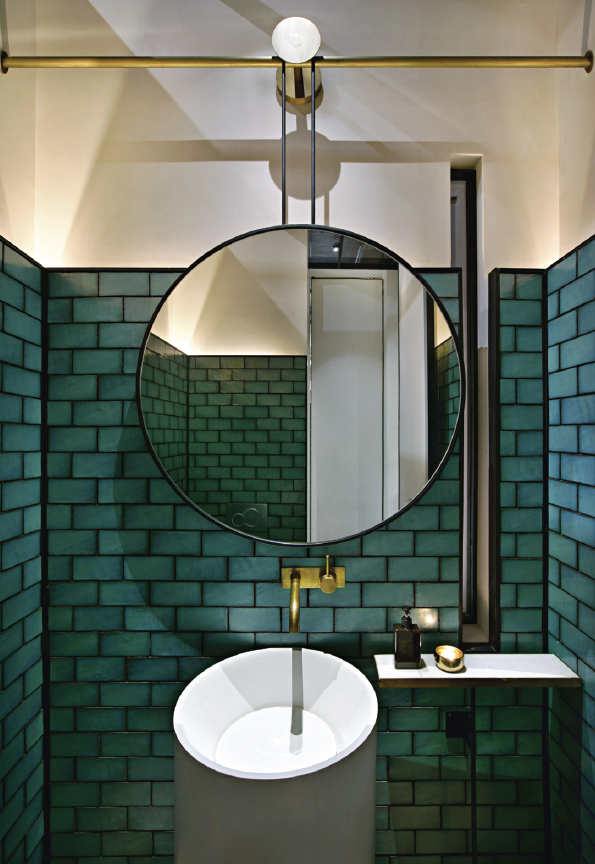 Strong concepts and influences drawn from Italian 1950s design, film and architecture were incorporated in the planning and fitout to create an Italian-themed restaurant and whiskey bar located in Jakarta, Indonesia. The voluminous space is divided into a main restaurant with Italian inspired cuisine, whiskey bar, wine bar, VIP zone and external space catering to its high-end clientele with dining and wine bar. Architects such as Giò Ponti and Carlo Scarpa were referenced in the floor and furniture patination and architectural elements that sat off the streamlined base building.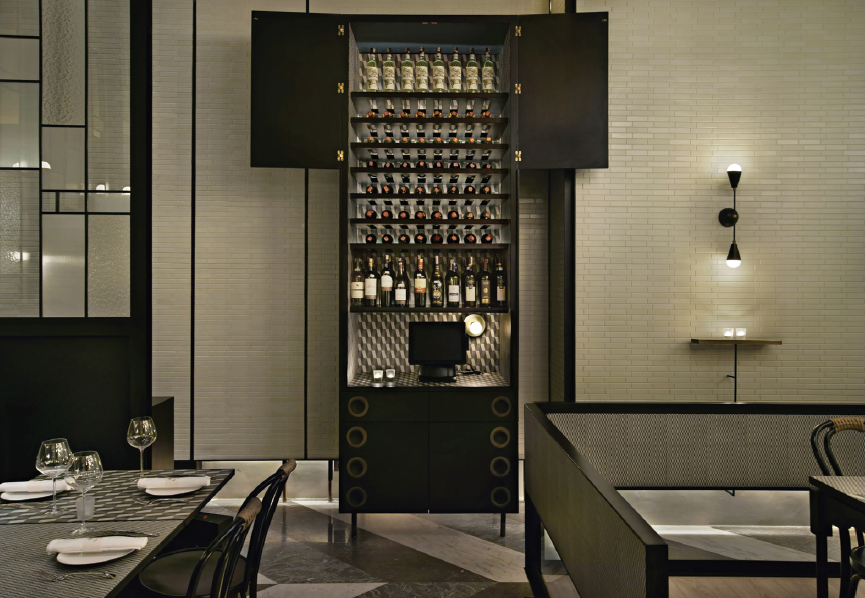 To create a human scale to the vast space, the cladding and lighting establish intimate surrounds with Murano inspired dividing glass screens, giving each space a sense of enclosure, while eliminating spatial truncation through transparency. The lighting, which acts as a key element to the aesthetic, dramatically plays on the scale and quantities of the fittings.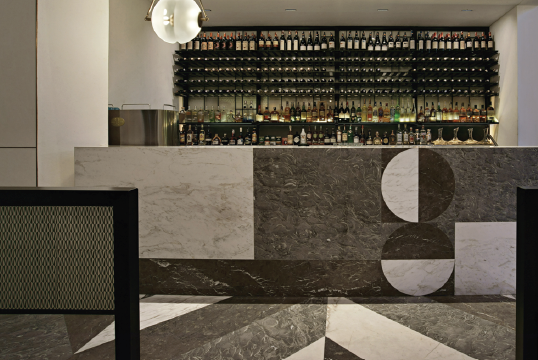 The marble monolithic sculptured joinery grows out from the patterned stone floor and cocoons the clientele. The black and white frame photography throughout draws from the movie scenes of La Dolce Vita. Working across two time zones, the local craftsmen, overseen by the Jakarta team, translated and built from the drawings with precision and accuracy.