Above: Crown dining table with Judit chairs, images courtesy Fanuli.
Last week, Fanuli Furniture launched the Flexform Mood range in their Sydney showroom – the first time the collection has been on display outside of Milan.
The store hosted a dinner to celebrate the launch, as well as to commemorate their 40th anniversary, with Sydney's top designers in attendance.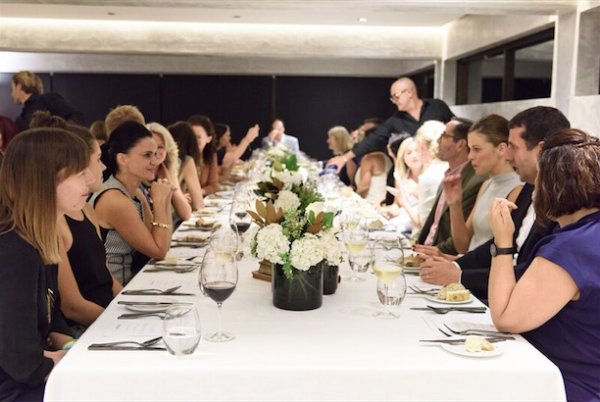 Furniture now on display includes the Crown dining table – a grand piece comprised a metal frame in a brickwork pattern, topped with marble inserts. Accompanying the table are Judit chairs in an off-white upholstery, framed in deep toned baydur and timber.
An assortment of sofas, including the soft pastel Ginevra sofa, line the showroom.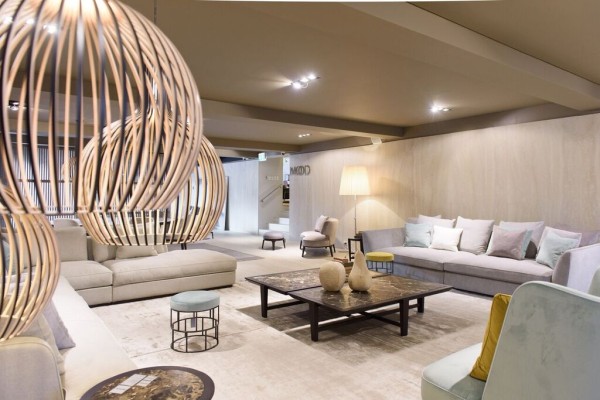 The Flexform Mood range makes up a complete home furniture collection, including dining, bedroom, and living spaces. Made in Italy, the furniture combines relaxed and cosmopolitan aesthetics, executed through the use of quality materials.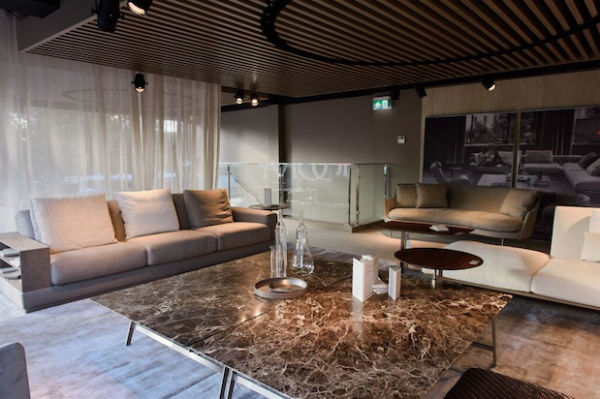 Established in 1976, Fanuli has been run by the Fanuli family, passed from father to sons for the last 40 years, and has showrooms in both Sydney and Melbourne. More info on the Flexform Mood range can be found here.