Anchored on the edge of the Jardin Public in the centre of Bordeaux, France, this four-floor mansion from 1850 has a strong heritage context, which raised the challenge of creating a new living environment for today, without distorting what was already there.
The renovation involved a complete refurbishing of the interior, which has been designed to keep the charm of the old space, but bringing along a contemporary twist. On the ground floor sit two living rooms separated by the kitchen: the latter extends into the largest living room, opening out on to the garden.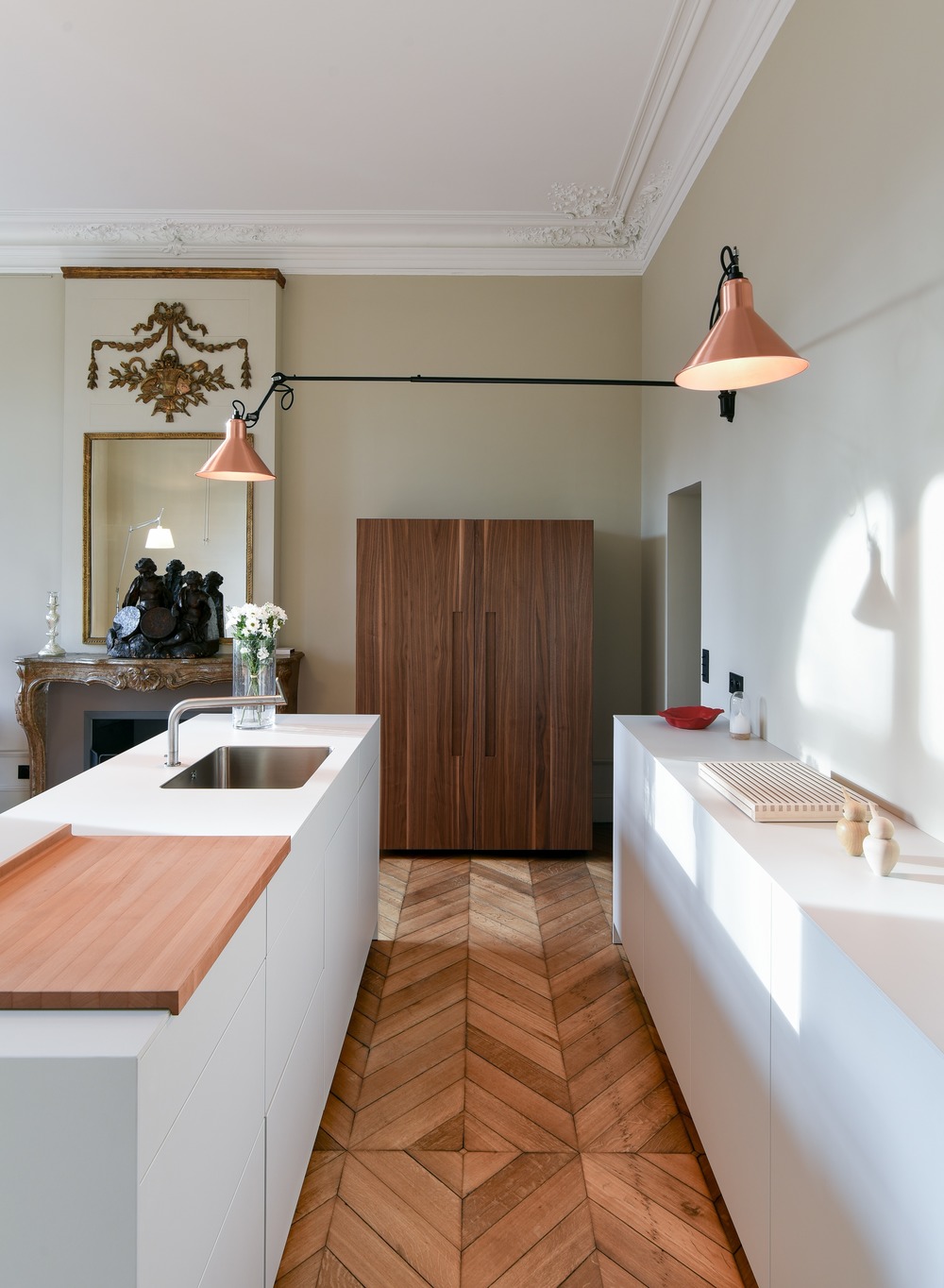 The second living room leads to a separate private garden within the Jardin Public that is accessed via a porch dressed with Corten steel plates on its sides.
On the first floor walls are clad with oak and there is a contrast between the hue of the oak and black elements that brings a warm atmosphere to the space. The oak wall cladding is also found in a large dressing room on the second floor, which highlights the white plaster cornice.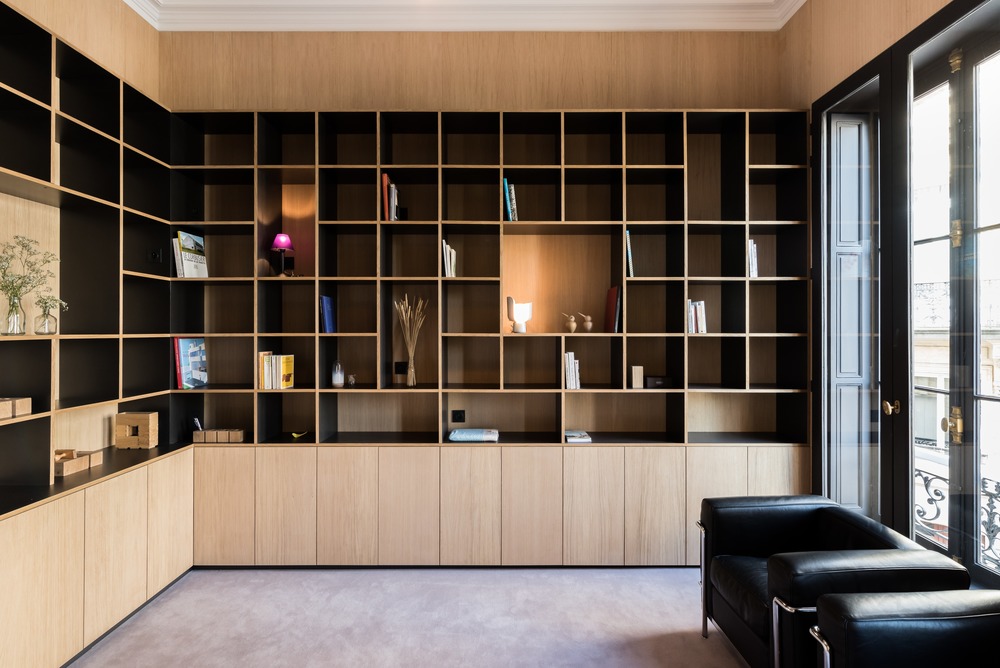 All the carpentry, bathroom furniture, dressings and a library are designed following the same aesthetic – mixing these two materials – to create a common thread throughout the house.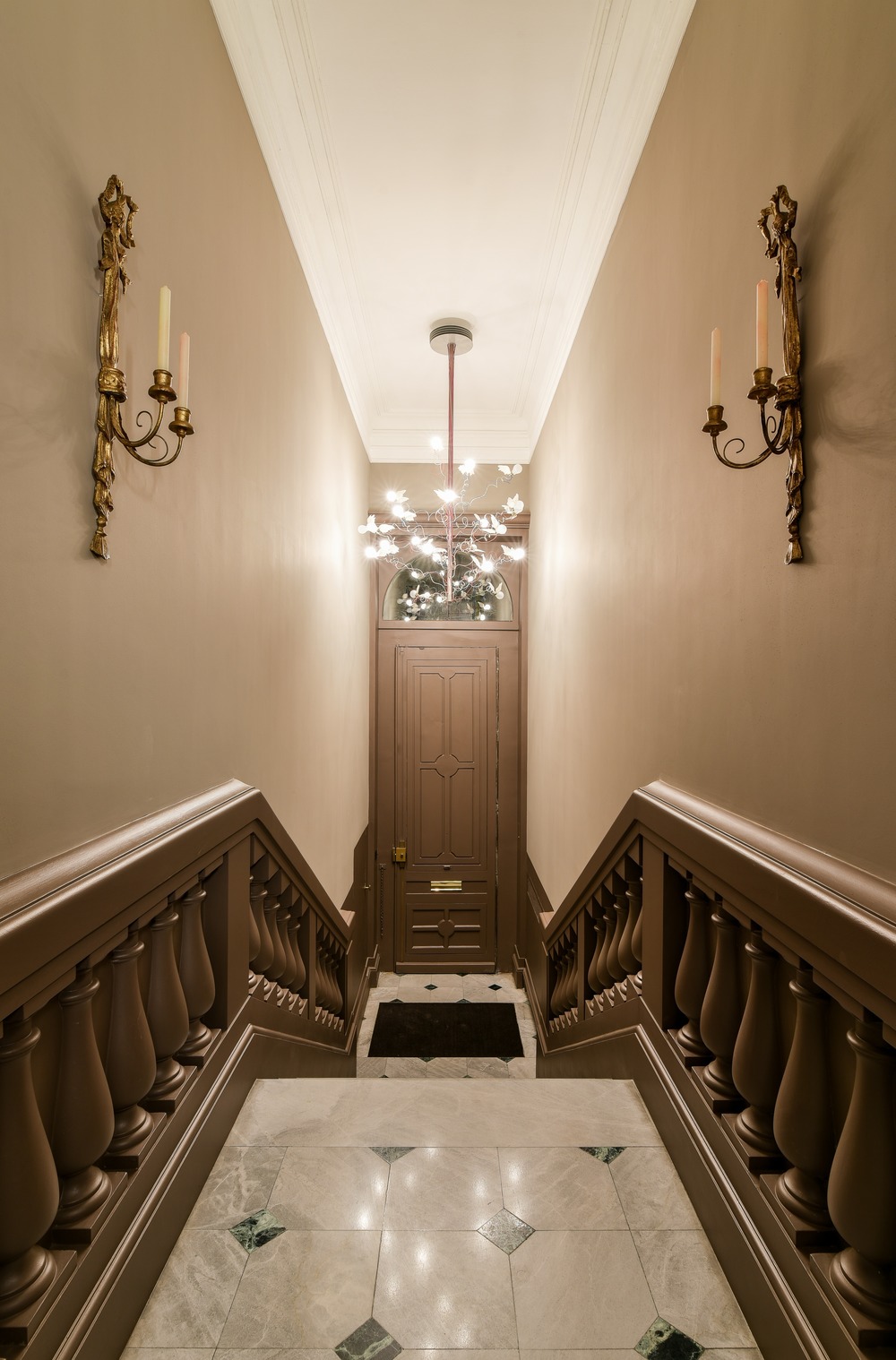 "What makes this project amazing, especially in the areas where at first sight there doesn't seem to have been any work done, is the fact that things stand out as obvious, as if it had always been this way," explains Mickaël Martins Afonso, creator of Martins | Afonso atelier de design.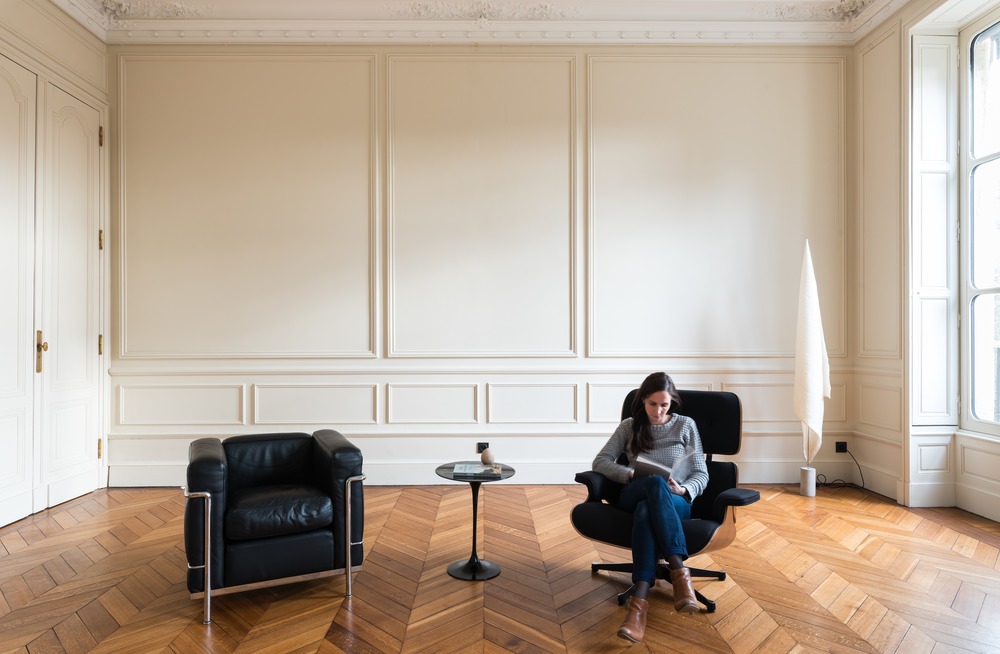 "This feeling was very important in the overall composition of the project, as an invisible thread, which would be punctuated in some spaces by strong contemporary developments, highlighting once again the ancient space.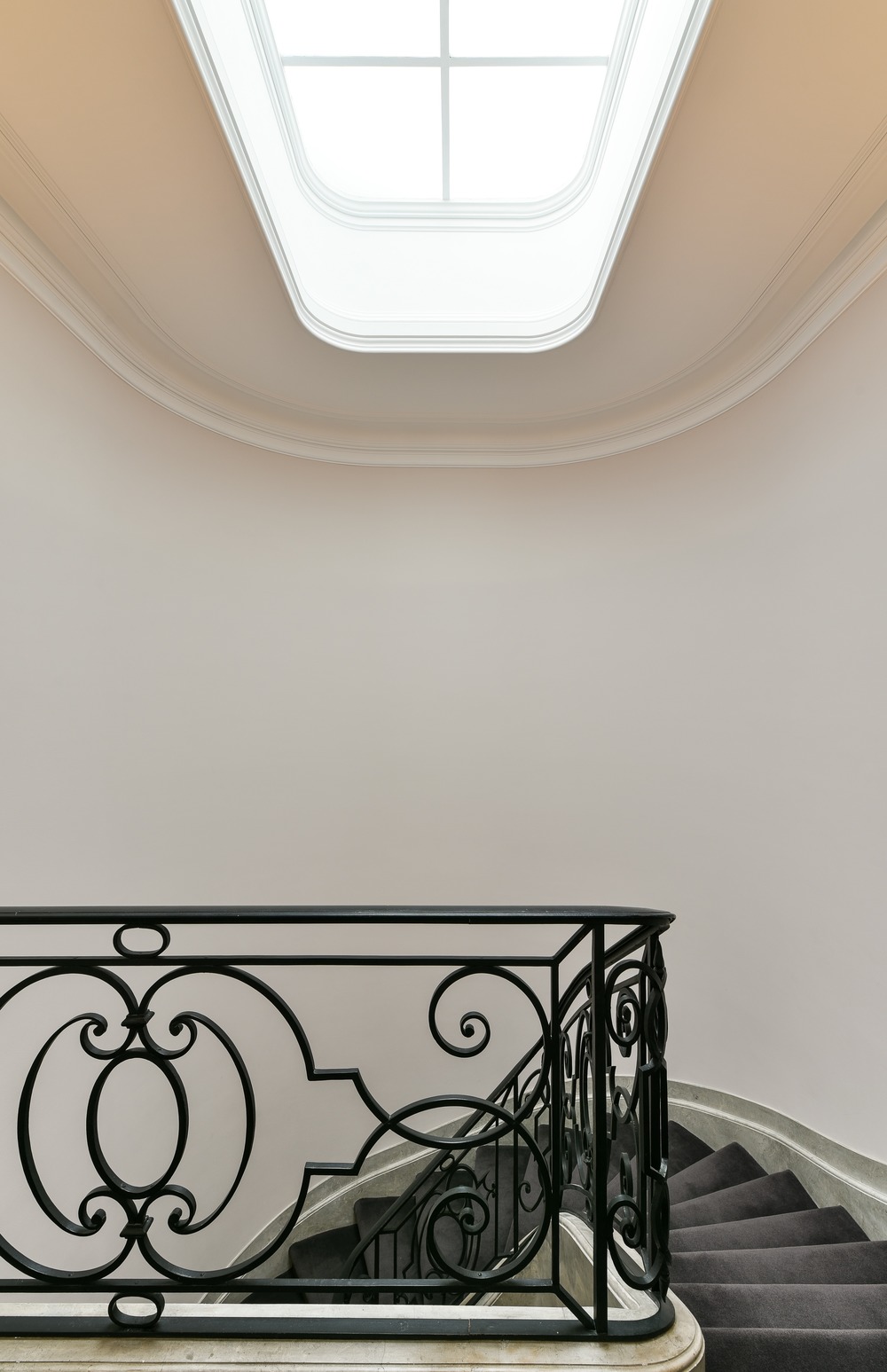 "To obtain this duality between new and unchanged spaces, it was important for on-site teams to work with old materials, as fine plaster, plaster cast, carpentry and traditional cabinetry. The result was to be as neat for the visible parts as for the hidden parts."
 Photography by Mickaël Martins Afonso