Above image: Hotel Hotel, Don Cameron interior, image courtesy Hotel Hotel photography—Ross Honeysett
Text: Kathy McKinnon
Once the domain of Asia, Europe and the US, city living has finally become compatible with the Australian lifestyle. Specifically, we are moving into apartments; whether they are off-the-plan or of a particular period, we have embraced the benefits of communal resources.
What we have not embraced is a communal aesthetic or a lifetime commitment. Rather, we inhabit each apartment for a few years before moving on. Interior decoration for apartments has therefore evolved to become a loose fit application grounded by cabinetry and flooring changes, rather than the commitment (and expense) of structural changes. And, as such, decoration is king.
Off-the-plan apartments, long derided as hotel chic, are, as Ian Moore explains, simply a starting point: "They are a neutral container for each resident, whereby they
can bring their own artwork, furniture and personality to the space." Driving our altered understanding of apartment living is an overall trend in interior design that is eclectic, individual and both messier and tidier than previous visions.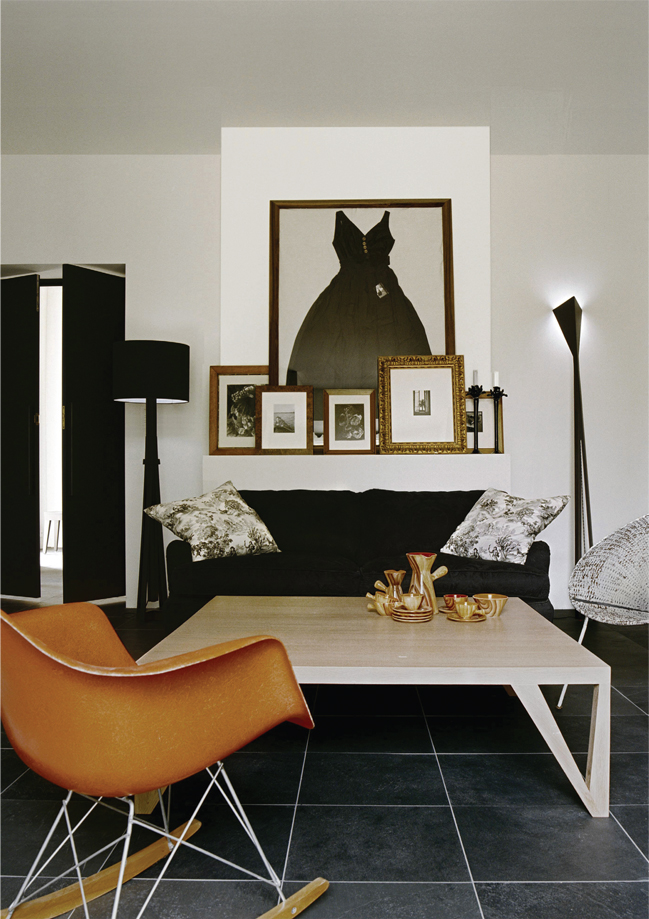 Amsterdam-based interior designer Kate Hume has long been associated with an eclectic style and use of colour. Exploring the rare and unusual, sourcing art and antiques, and custom designing many pieces, including her famous hand blown glass, Hume is a master of individuality. As is London-based designer Ilse Crawford, whose practice is known for putting together what most would consider a mismatch. "We are fascinated by what drives us, brings us together and ultimately makes us feel alive," says Crawford, whose mandate has long been
'buy what you like and it will work'. Another London designer, Kit Kemp has a real buzz about her designs. All about mixing up fabrics, she, like Crawford, encourages the wild and mismatched, advising to never match precisely. Rather, she believes it is best to keep the palette range small and balanced with black and white.
Similarly, Kemp plays with eras and styles mixing genres to good effect, such as a Louis XIV chair in bright yellow. Marcel Wanders has long been heralded as the playful designer of his era thanks to his penchant for rethinking iconic antiques and imagery within a crazy modern aesthetic, where bright colours and bold patterns are put together in unexpected ways, creating a fresh aesthetic.
That said, Sydney-based designer Alexander Michael of Silo Boy warns of the difficulty with mixing eras "It would be safe to say that 90 percent of the mixed-period interiors fail. It's probably the most complex style to do well because the formula is so complex: a choreograph of not only shape
and colour and strength and form, but of time as well.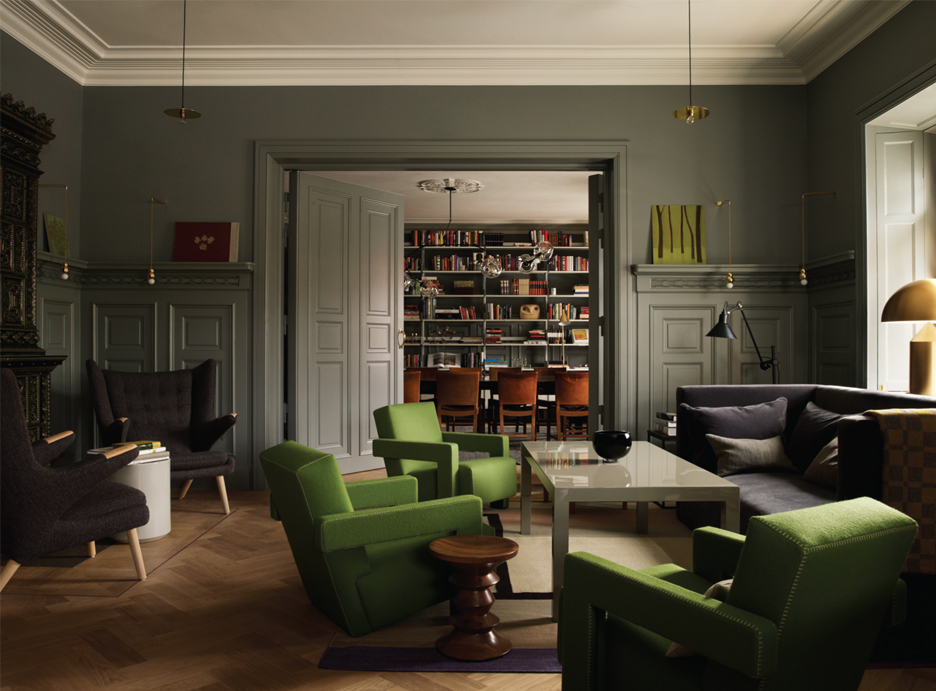 "Generally, the best method is to unbalance a style in favour of one over the other, then compensate by expressing the
odd item, whether it be art or furniture or object." As such, while the clash of pattern, colour and era is permeating our sense of style, our eclecticism is of a slightly softer kind, where, as Michael suggests, a treasured piece is highlighted within a mix of styles, rather than the clash of styles being the focus.
Sydney collector and retailer of Mid Century Modern, Ken Neale has seen an increase in mid-century collection, noting
that collectors have become more discerning. "They are upgrading their Parker pieces and are looking for more individual pieces, like George Korody – furniture that opens up spaces instead of clogging it up. Slim legs enabling you to see under it and through it," says Neale, who has also noticed a return of opulent finishes. "They are going for more glamorous fabrics, more plush, like velvets and mohairs on armchairs and sofas," he notes.
Also on the radar are period ceramics, with 50s and 70s designs the most coveted. This is within a general trend towards handcrafted and individual pieces including hand thrown pots and hand woven rugs, which, as Neale claims, are increasingly seen as art rather than craft. Among those now celebrated is the late Australian ceramicist, Marea Gazzard, whose highly coveted pots are renowned for their muted earthy tones and hand thrown forms.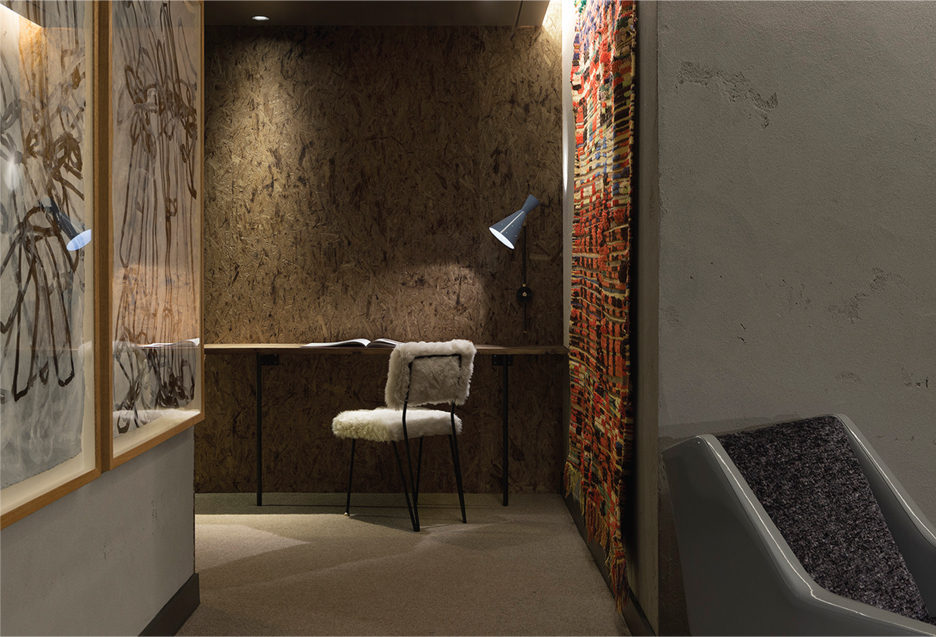 Don Cameron, creative director to the Molonglo Group, is another designer working within an eclectic frame who chooses to mix vintage with commissioned pieces. "Vintage gives people something to attach memories to, in some shape or form. [It] gives people
a point of reference, a history, an anchor in the space," he says. Effectively Cameron is arguing that vintage pieces emotionally enable a connection through objects and furniture that creates mood and narrative. "They become a story of familiarity that allows the home living environment to become extraordinary," he adds.
Lighting is another area of change, where interesting table lamps and low hanging lamps are being sought for their capacity for intimate lighting and mood. Fun is also on the agenda with Italian lighting sought for its capacity for whimsy. "People want signature pieces; 60s and 70s chandeliers are very popular. People are seeking lighting that is joyful and fun. And that means Italian wackiness and way-out pieces," says Neale.
These shifts, however, are endemic to
a larger shift towards individual expression. Effectively, there has been the realisation that it is important to see something of the person's life that has meaning, something from inside that makes it unique. As such, object display is less about museum style
than incorporating cherished items into the aesthetic landscape of the overall interior –
a beautiful hand woven rug collected on a travel trip in South America, a found object on the street, a cousin's embroidered cushion or a vintage chandelier found in London's antique markets. It is expression of the individual within the home that makes it unique, while the history and depth transport the room into another realm, inspiring and satisfying the senses.
On a practical note, storage is making much of this style possible. With clean lines inspired by Italian Osvaldo Borsani and American George Nelson, cabinetry is now as elegant or invisible as the space dictates. This allows objects to be displayed as part
of an environment, while keeping the overall clutter to a minimum.
More than evolving a style, the new approach to apartment living is evolving taste. Interiors are a place to explore emotions, colour, patterns, textures, vintage and modern – a space to develop unique and exciting new looks and wholly express the personality of the individual. Moreover, when it comes time to move, the simple task of packing and unpacking becomes a joy of rediscovery and rotation as pieces shift from background to focal point.