Rocks On, supplier of porcelain floor and wall tiles, has launched a slew of new product lines underpinned by new technologies.
Launching 13 new product lines last week in Sydney, CEO Mark Boyle promised to complete this year with a total of 55 ranges. Extraordinarily beautiful, the ceramic porcelain tiles mimic stone, limestone, timber, marble and cement and for many years this attribute alone has been enough to see the Rocks On products used across residential, commercial and hospitality.
With this new range, however, there has been a leap in technology with aspects such as Protect, an anti-bacterial technology that makes the product perfect for bathrooms, in particular, commercial, hospitality, medical and sensitive areas.
Pietra D'Iseo, for example, has the look of volcanic bolder stone but uses Protect technology, is resistant to mildew and bacteria, has a water absorbency of less than .05 percent, is frost proof, scratch resistant, pollution resistant, fire retardant, thermal shock resistant and salt resistant.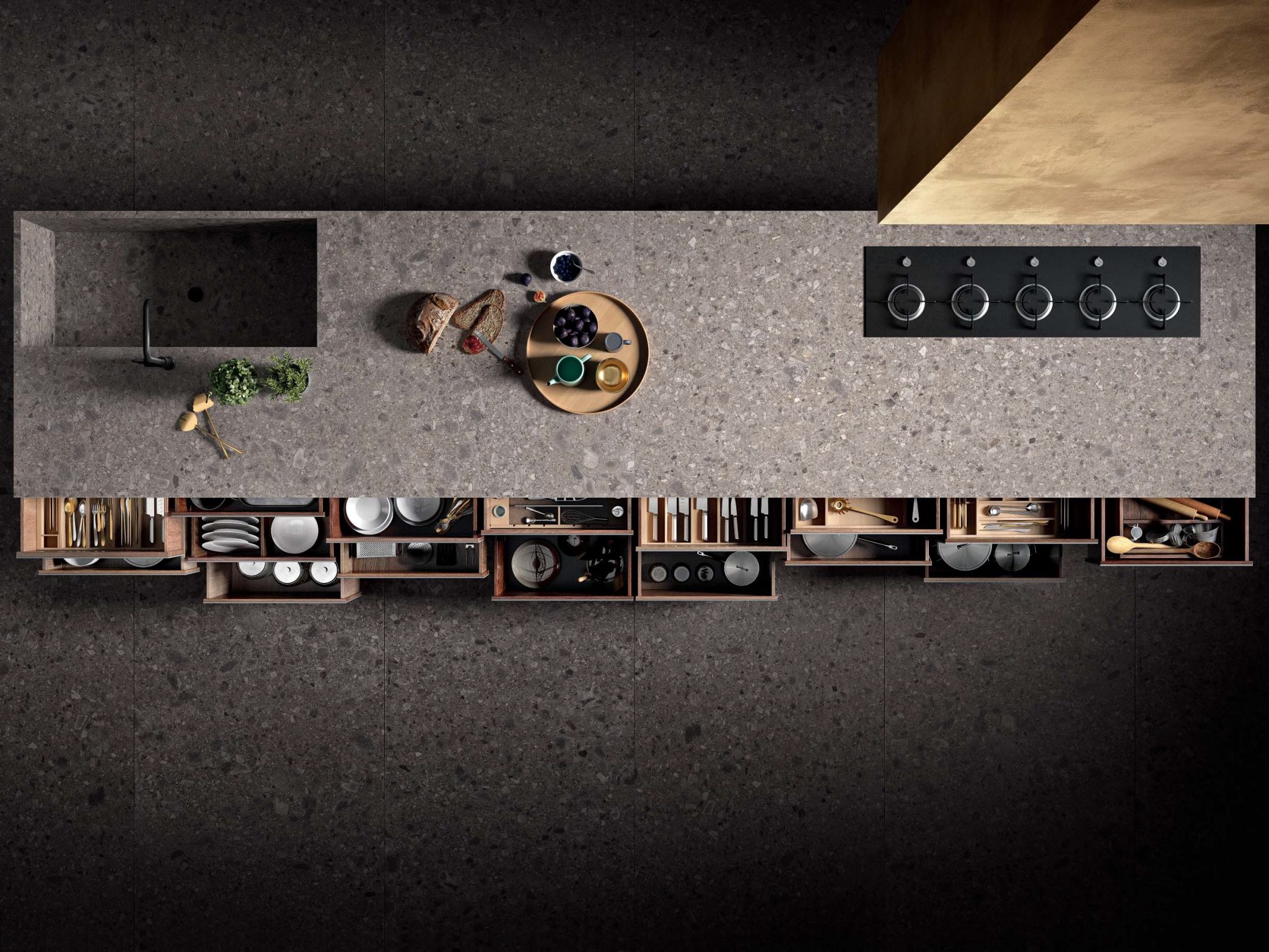 Effectively, in 20 years this porcelain tile and paver will look as good as it does now. Moreover, it comes with a guarantee to this effect for both residential and public buildings.
Look Back is another porcelain tile to break with tradition. Here, the double pressed vitrified porcelain with rectified edges incorporates multiple digital ink processes. What makes the tile exceptional however is the way the ink process delivers the subtle sheen of naturally polished stone, while the surface polish technology gives the wet surface grip to a slip resistance of R10-P3 (I). Yes, where a polished stone surface becomes slippery and unsafe, this technology allows a polished stone look to be used in wet areas.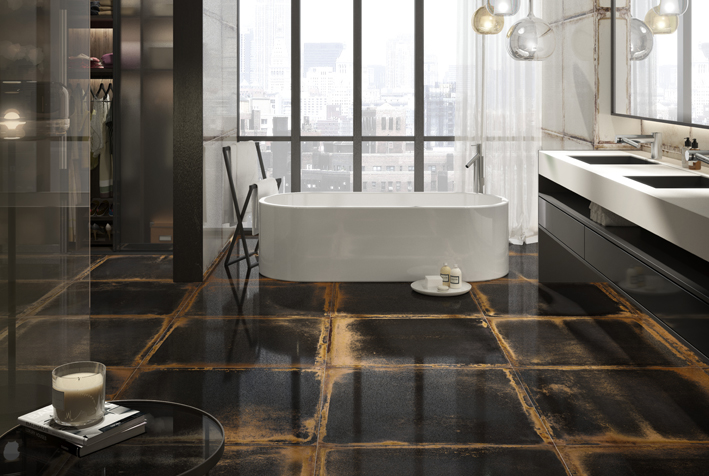 One of the more flamboyant of the new offerings is named for the Brazilian city of Sao Luis where every interior and exterior surface is covered with beautiful and intricately patterned tiles. The solution Rocks On offers is a continuous array of the smaller tile reproduced as a texturally defined large porcelain tile.
With a slip resistance of R10-P3 (I) the tile solution is excellent for hospitality, while the 595×595 dimension gives a flatter and seamless install. Scored to mimic smaller tiles, Sao Luis comes in six styles, has water absorbency of less than 0.01 percent, is frost proof, chemical resistant, stain resistant and fire retardant.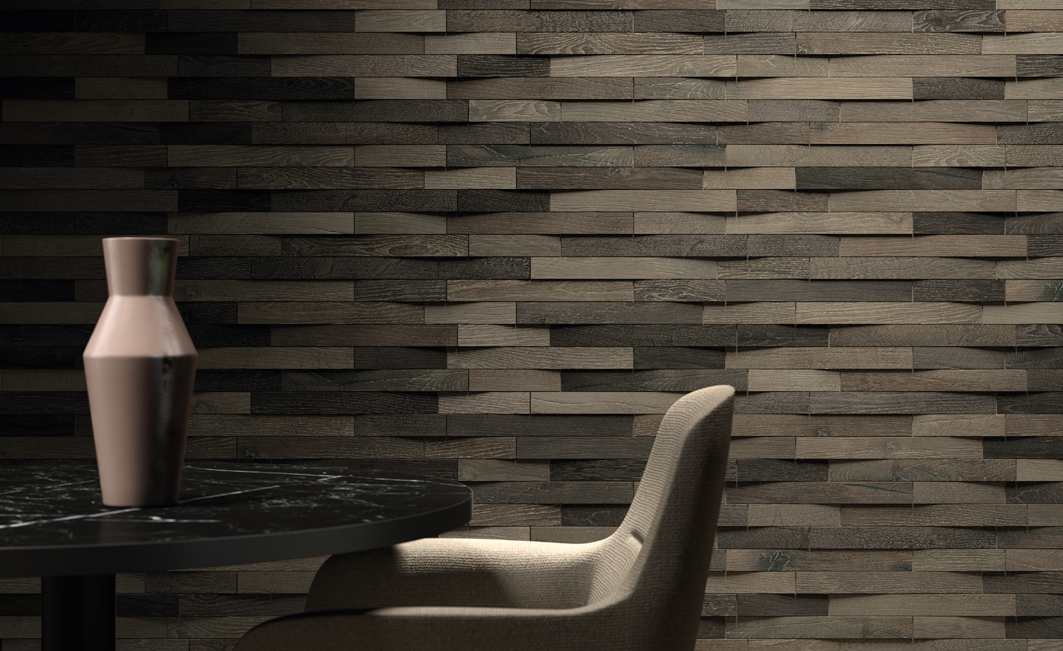 Rocks On is currently giving away a free trip to Italy, where one lucky winner will join Rocks On in Bologna this September. To Enter, all you need to do is attend a preview of the new 2019 range.