Architect: Techne Architecture + Interior Design
Projects: Jimmy Grants Emporium
Photographer: Tom Blachford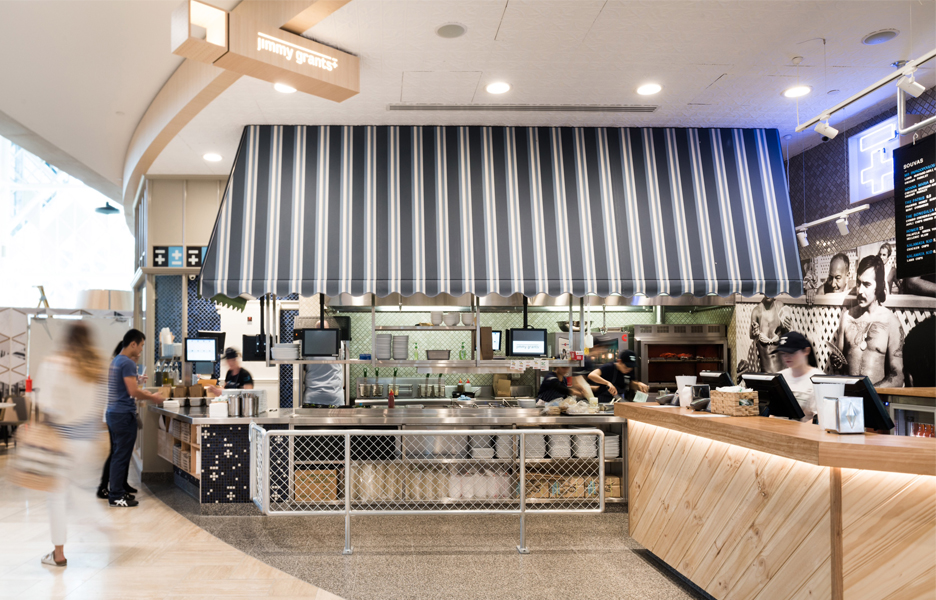 George Sykiotis and George Calombaris of Made Establishment are serving up another round of souvlaki at the new location for infamous souvlaki bar Jimmy Grants. A new milk bar styled Jimmy Grants will open in the iconic Emporium Building in Melbourne.
The design by Techne Architecture + Interior Design, pays homage to a 1970's/1980's Melbourne Milk Bar or Mixed Business, that were often synonymous with Greek immigrants.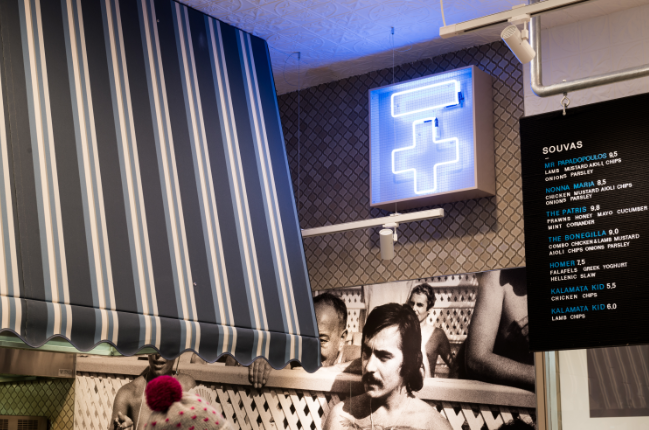 "When I moved from Cyprus to Melbourne in 1949, I got a job at the Docks," says George Sykiotis, Director at Made Establishment. "Everyone who came by boat was looking for work like me, but no true blue Aussie could pronounce my name. To them I was just another immigrant. Whether from Greece, Italy or China we were all just called 'Jimmy Grant'."
The Hellenic homeland for Athenian-style souvlaki will be located in the old Myer Building in Lonsdale Street that has been spectacularly transformed in the Emporium Building. The design avoids all traditional Greek tavern style restaurants and instead centres on the reproduction turn of the century timber framed milk bar shop front with a playful and sentimental feel.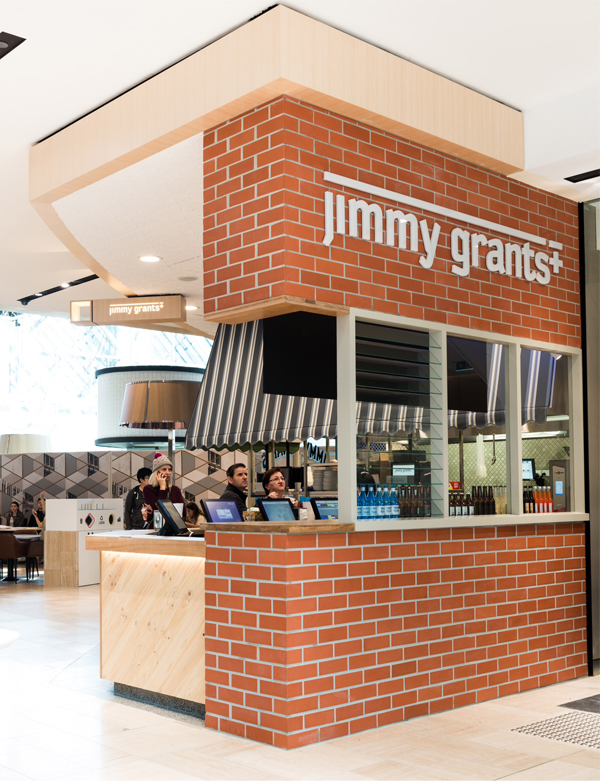 "The scheme pays a playful and nostalgic homage to Melbourne's suburban milk bars of past decades. This is clearly demonstrated through its timber 'shop front' style façade, which contains signage and ornate details that are reminiscent of their time. In contrast the servery area represents a later era and it is formed out of brickwork to help it purposely read as an extension, as if it was added to the shop at a later date," says Dale McDougall from Techne.
Techne's choice of materials that are used throughout the space are evocative of the Milk Bar theme. A mosaic feature wall with custom Jimmy Grants logo will be a main focal point at the front of the shop, and will be replicated on the servery wall and back of house wall.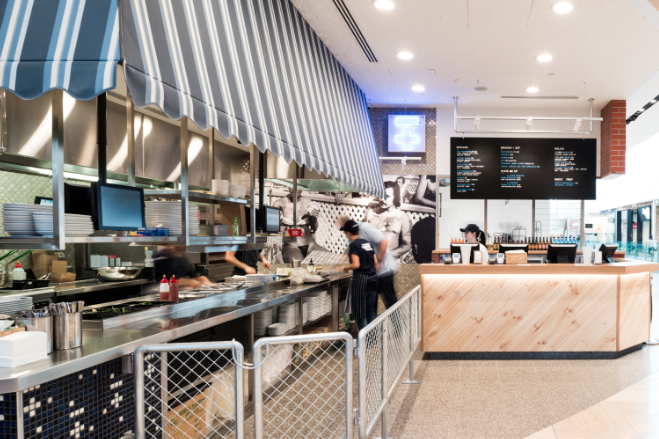 "The careful choice of materials play a big part in the success of the scheme," adds McDougall. "The use of various mosaic tiles, a Terrazzo floor and an awning formed from a striped canvas help bring a level of authenticity to the scheme by creating various historic layers."
Black and white graphic images of 'Jimmy Grants' or immigrants as they are also known, create a feature wall behind the point of sale counter. End to End Creative Graphics produced the eye catching images which are typical to the Milk bar typology.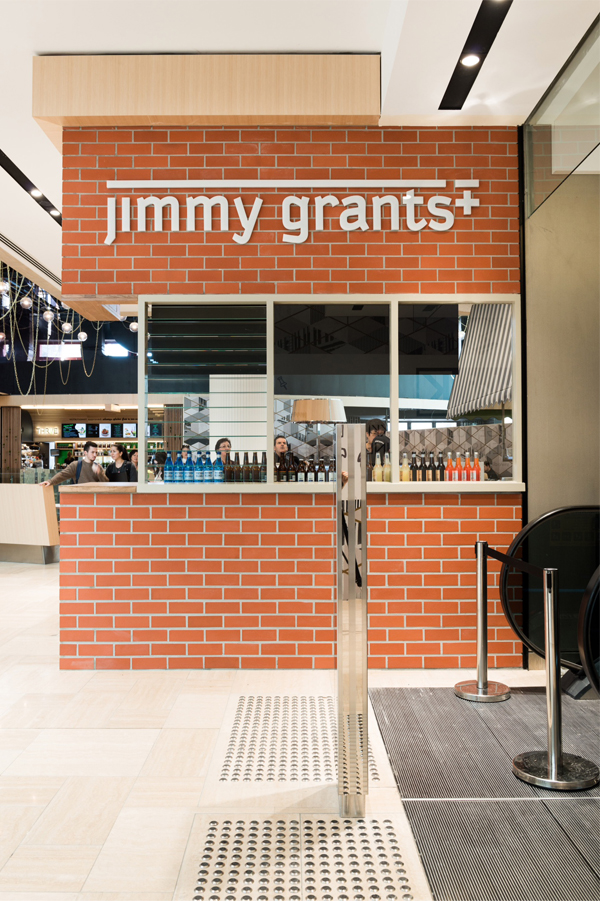 Jimmy Grants will once again be a destination for more than just a satisfying souvlaki, with the playful new Milk Bar creating the perfect atmosphere for casual conversation and good food, you may even bump into a cousin or two.