Image above, Connect Parkville by Steffen Welsch Architects. All photography by Rhiannon Slatter.
In this project, Connect Parkville, the architects explore the idea of stitching together the urban fabric through the insertion of 'quiet architecture' for a new family home in Melbourne.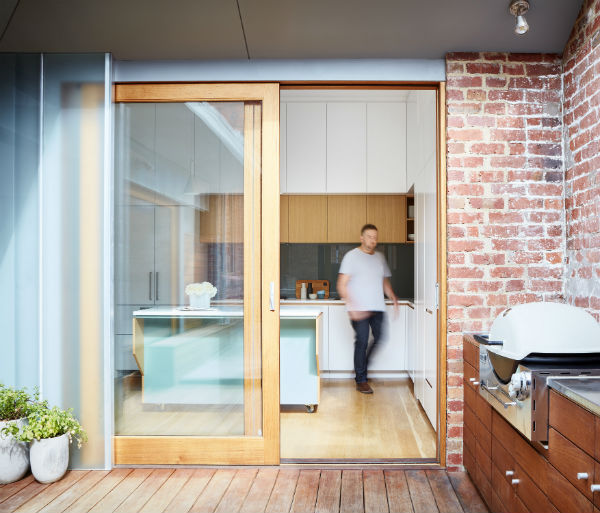 "We work to the principle of 'simple moves' and economy: no more, or less, than is necessary to achieve our program," the architect states, taking cues from Hermann Czech's concept of 'architecture as background.'
The project, for a family of five, effectively uses layers to bring all the necessary elements together: program, built form and materials.
The brief called for a mixture of new rooms, storage, plus space for domestic and outdoor activities. Rather than selecting similar materials to the existing home, the new addition draws contrast through the selection of a light, multi-layered facade. This skin is made from an obscured glass, a detail which illuminates the new addition, appearing almost transparent under the sun.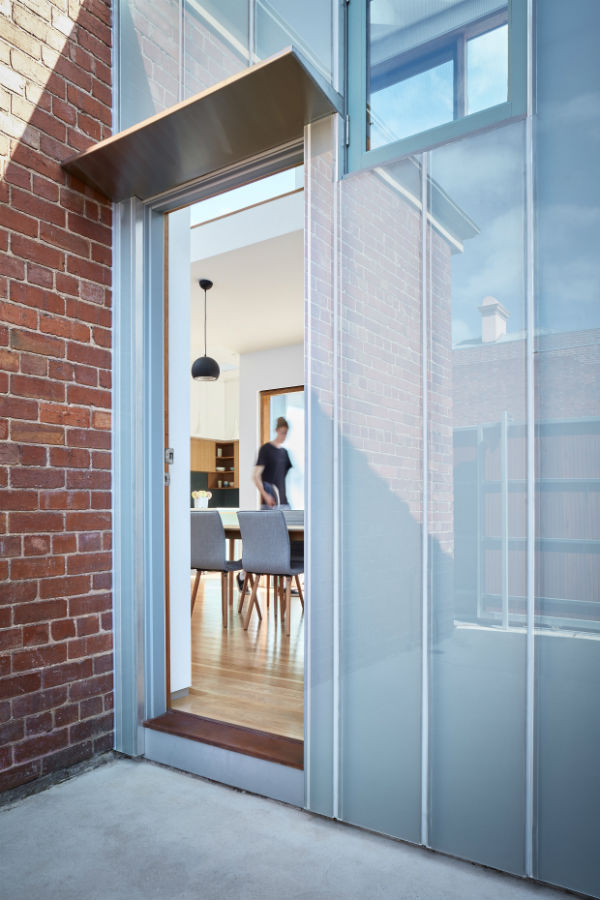 To gain the extra space required from the brief, the existing brick dwelling was opened up and connected to the old outhouse. This allowed for both new, light indoor spaces, as well as private outdoor area. Within the new program, the kitchen is centralised through the new transitional zone, adding to its common communal function, while the dining area sits discreetly under a light-filled atrium. The new living area has become more of an introverted retreat.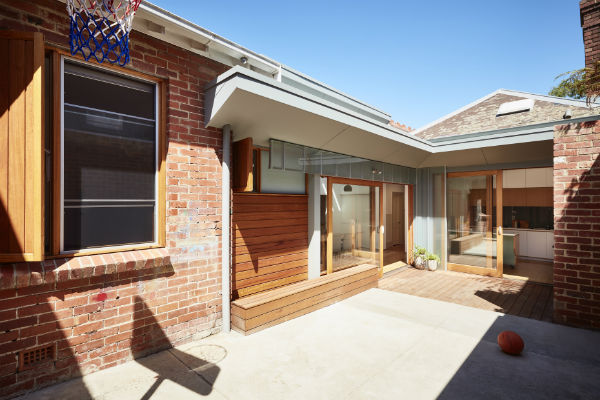 Keeping with the practices philosophy around sustainability, the home now utilises solar control, thermal comfort and of course natural light and ventilation.