All photography by Christine Francis.
Situated in the Industry Business Hub building in bustling South Melbourne, Adele Bates Design Studio is an example of a multi-functional space with a clean aesthetic and detailing.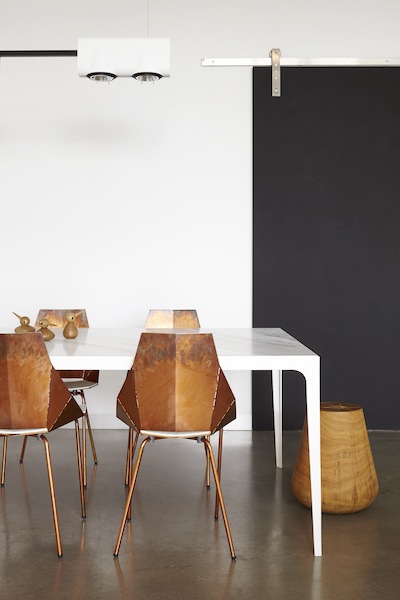 An industrial space with exposed ceilings and concrete floors are offset with clean, folding forms accented with light timber.
Upon entry in to the studio entrants are greeted by an organic screen, accentuating the high ceilings. The work desk sits proudly in the space whilst the canopy of hanging plants from above contrast its crisp lines with their constantly changing sculptural forms.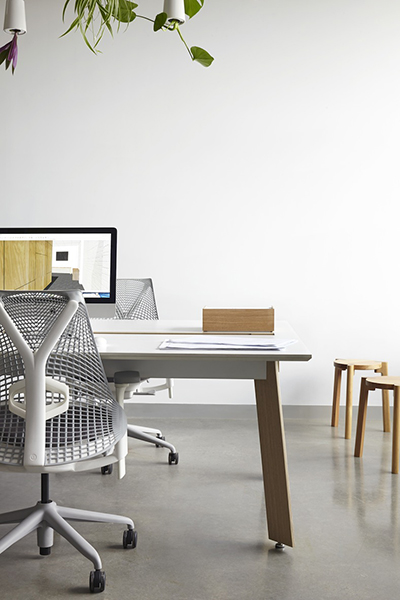 The meeting area is part of the open space, creating an inclusive environment for free expression and exchange. A large marble topped meeting table is another custom piece within the space, it's soft clean lines further enhanced by its pure white frame and partnered with the weathered charm of solid copper chairs.
Wrapping the surround of the space is a bespoke joinery piece that responds to the existing form and shapes of the space. The effect is uplifting and the piece reflects the company ethos of honesty and purity in design.