In line with technological advancements and unprecedented breakthroughs in medicine and disease prevention and cure, Australia is experiencing a significant rise in the ageing segment of its population.
The country's median age has increased by four years in the last two decades and this will increase even more rapidly in the next few years. An extreme, but telling statistic is that, today, there are more then 4000 people over the age of 100. According to the Intergenerational Report, by 2056 there could be over 40,000.
While many of us are living longer and better, with improved healthcare practices and knowledge leading to a greater quality of life well into our 80s and beyond, the sheer numbers mean that the concurrent segment of the population who don't fare so well is also on the increase.
One of the biggest challenges for both healthcare providers and those in the A+D industry working on the necessary infrastructure relates to people suffering from the various forms of dementia – the single greatest cause of disability in Australians over the age of 65 years and the third leading cause of disability burden overall. Current predictions state that there will be around 400,000 people with dementia by 2020 and about 900,000 by 2050.
That's more than double the number in just 30 years.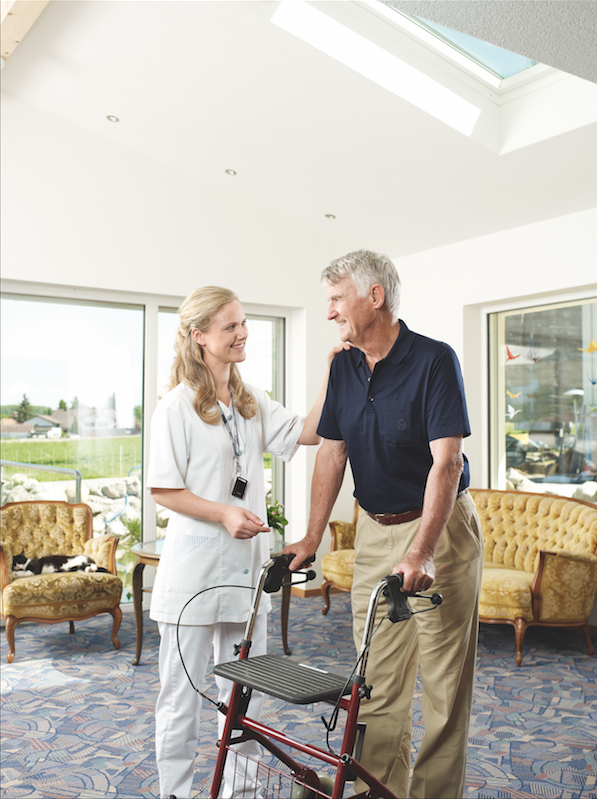 For architects, the rise in our ageing population means opportunities abound for projects in the field of aged care facilities, retirement homes and other centres of assisted living. When the residents and staff of such facilities are coping with the effects of dementia, though, a whole different way of thinking and approach is required.
The traditional set-up in nursing homes can lead to problems when there are multiple residents with dementia and other similar conditions living there.
At night, residents can be found wandering around the building. They may enter other people's rooms, no longer recognising their personal spaces or belongings. Understandably, this can lead to increased confusion, distress and conflict for all concerned.
Security access, therefore, becomes a major issue. But expecting elderly and perhaps infirm people to carry around keys, when they are in what have now become their own homes, is not only unfair, but also fraught with challenges. Keys or indeed key cards can be lost or cause problems when people are unwell or perhaps have additional issues such as rheumatoid arthritis or osteoarthritis in their joints, making it difficult to manage the handling of small objects.
Hoping that older residents, particularly those with dementia and related illnesses, will be able to remember PINs and access codes is even more unreasonable.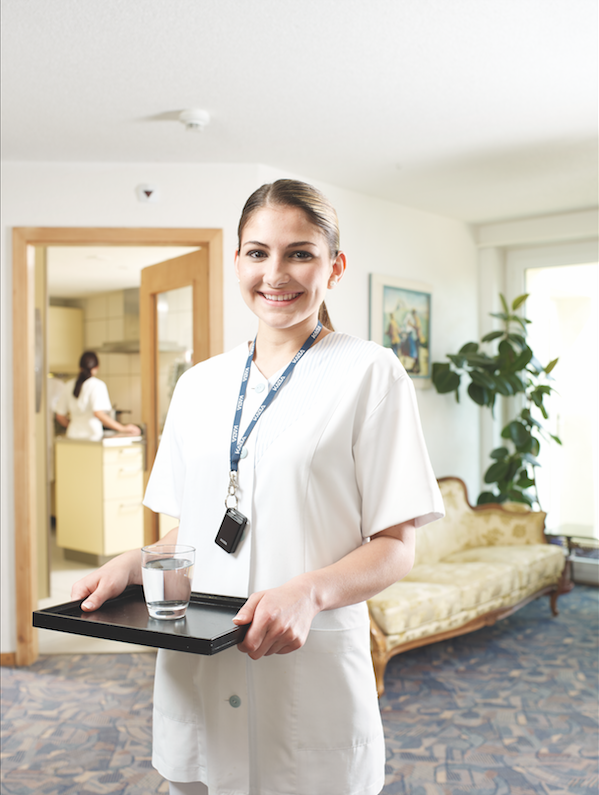 Following research undertaken in northern European aged care facilities, hospitals and retirement homes, however, there is now technology designed to address all of these issues.
The system is called TouchGo and it involves each resident in a facility being issued with a personal transponder, which can remain in their pocket, on a cord around their neck or wrist, on a keyring, in a card holder or armband, or even attached to their wheelchair or walker at all times, which means there is no need for the user to search for keys.
The transponder sends a message to a receiver in the door and, if the person has been granted right of access to that particular room, they can unlock the door simply by operating the door handle. The system's central allocation and deletion of access rights means that the locking system remains secure at all times.
From inside the room, the door is always open; from the outside it's locked to all except those granted access, including the resident and their associated caregivers.
The Kaba TouchGo system was developed with RCID (resistive capacitive identification) technology, which uses the body's natural electrostatic energy to transmit the access rights to the door handle. Your hand is the key.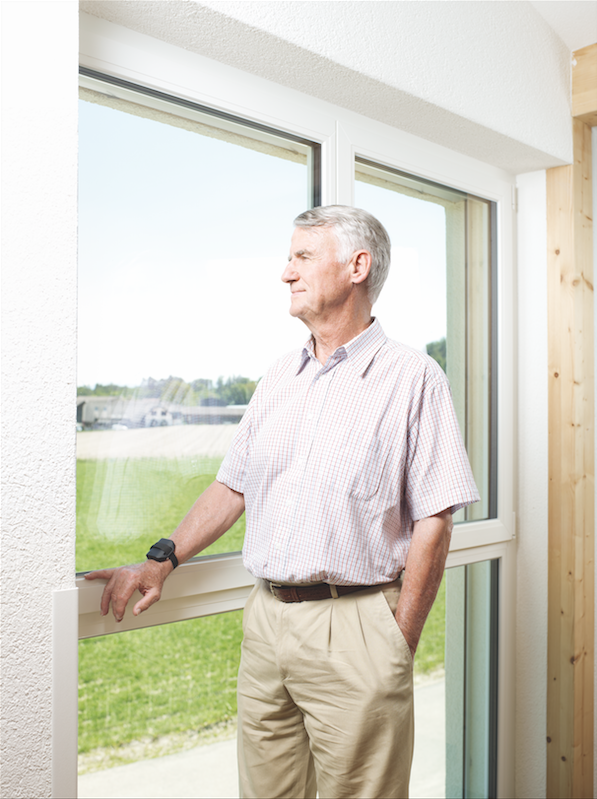 Dependent on the project, architects can specify just the component or they can engage a dormakaba team member to assist with the overall design. We can assist with individual components to turnkey solutions. The software can integrate with both Kaba evolo offline software and Kaba exos online software leading to a holistic access solution from one single source.
The convenience and streamlined nature of the system means future applications are limited only by the imagination, with future applications in high quality private homes and office fitouts.
Written by Shayne Bamford, manager EAC Australia AS APAC, who has been working with Kaba products for 26 years with 10 years' experience in Kaba's EAC products.

Dormakaba is an AR Adviser of ADR.