Above image: Danial Caneva and Future Estate Founder and Managing director, Ben Anderson on site at Pentridge. Sketches courtesy Technē.
Danial Caneva, owner of Coburg's trendy Post Office Hotel, will open a new bar and brewery at Pentridge Prison, converting a heritage-listed laundry into the hub of a new laneway precinct.
Featuring an open, engaging design by local hospitality design stalwarts Technē Architecture + Interior Design, sketches show that the bar will compliment the site's iconic bluestone walls with robust industrial scale fixtures and timber trusses and booth seating. Landscaping will be incorporated into outdoor dining areas.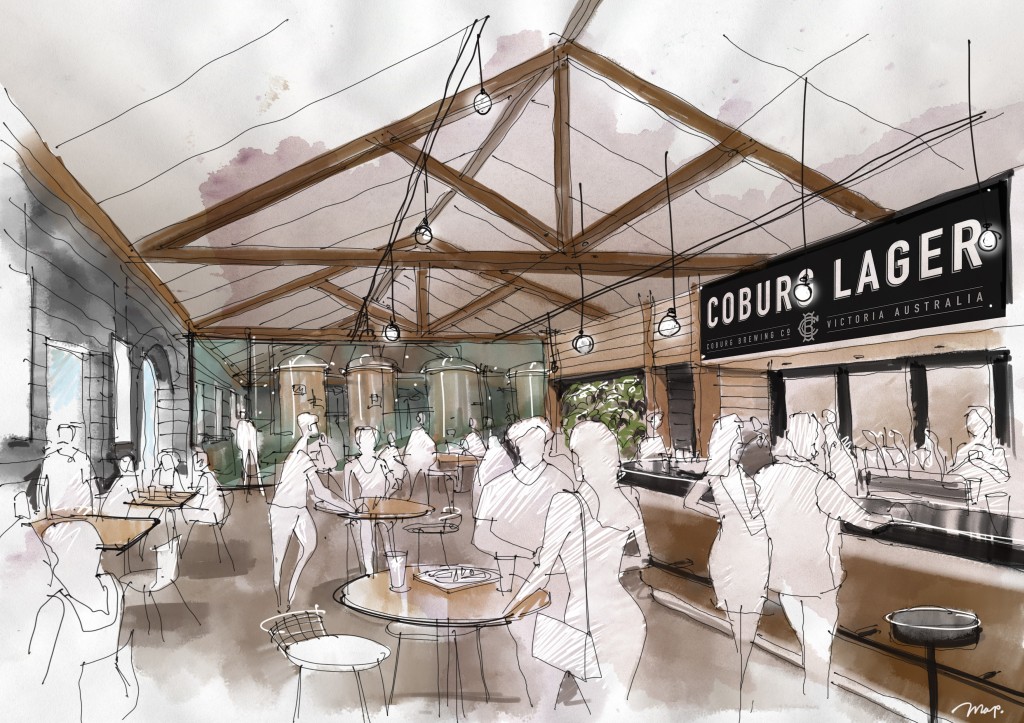 Features of the former prison, including old laundry machinery and solitary confinement cells, will be restored in homage to the unique history of the site.
"Working with Technē and Future Estate to realise this vision has been an incredible experience. The opportunity to be a part of one of the last remaining prison conversions in Australia is truly a once-in-a-lifetime experience," Caneva said.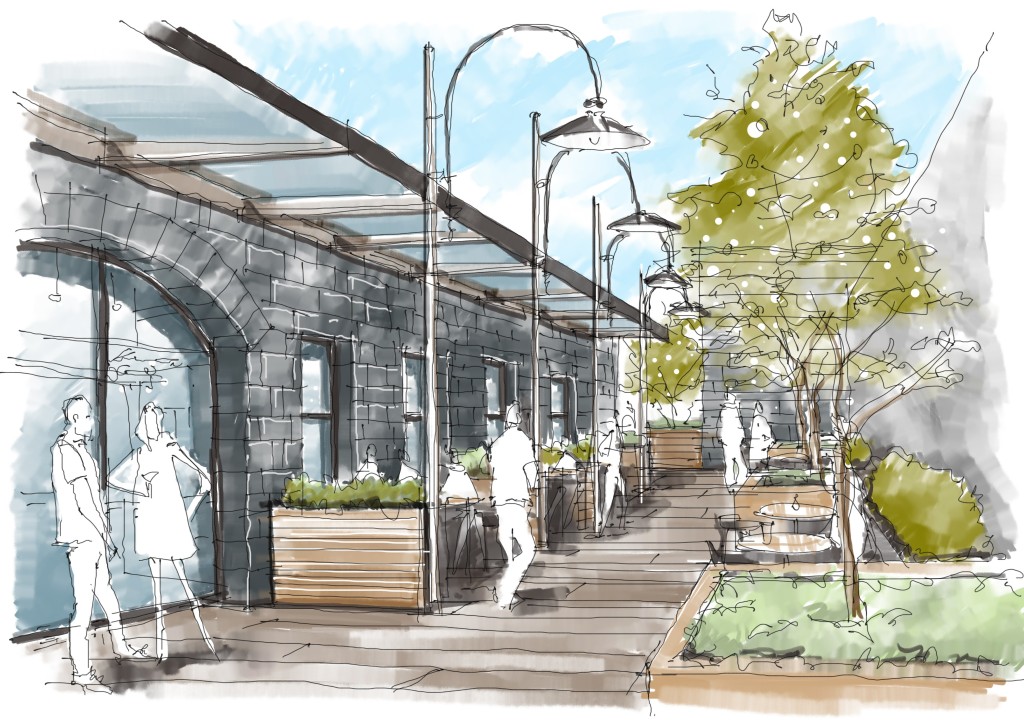 The new bar and surrounding precinct is the latest in a series of urban renewal initiatives for the area, part of a $1billion project entitled 'Coburg Quarter' overseen by developer Future Estate.
"Drawing inspiration from the iconic boroughs of New York City and London, our vision for Coburg Quarter is of a new urban community with soul, creativity and a genuine sense of neighbourly spirit," says Future Estate Founder and Managing director, Ben Anderson.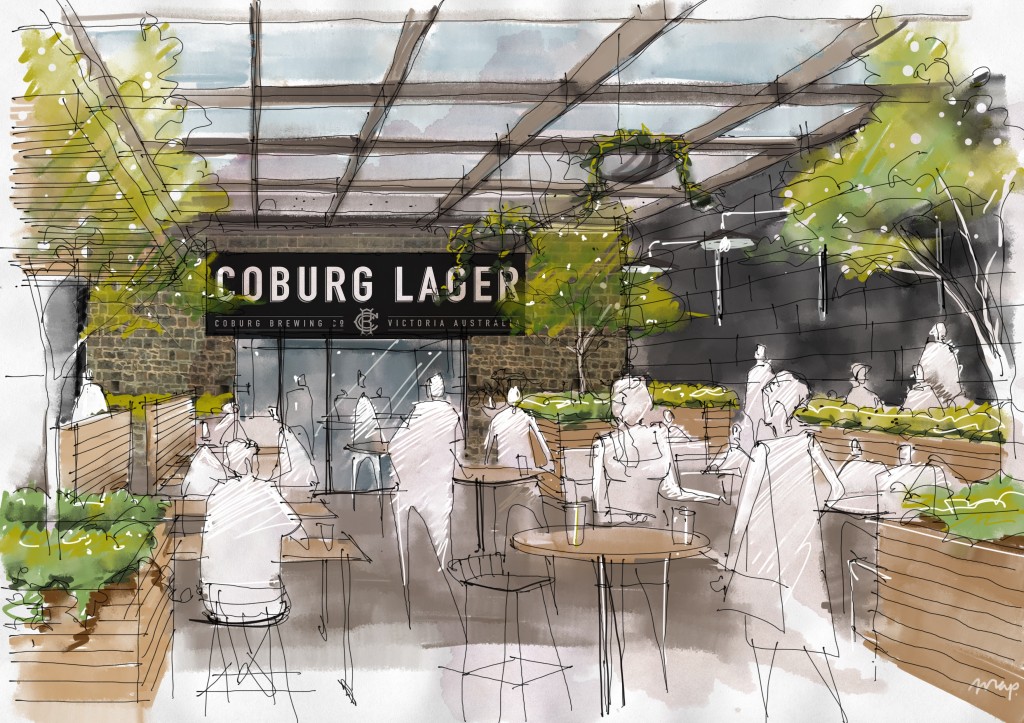 Construction at Pentridge is due to commence in the first quarter of 2016.