Architectus designed ski resort Skye Niseko celebrates connection to the Hokkaido winter landscape .
Architectus is celebrating the conclusion of Skye Niseko's first winter season. The premium-grade ski resort, located in Japan's Niseko Grand Hirafu Resort area on the island of Hokkaido, is unique to Japan and is one of the only resorts set in the national park with uninterrupted views of Mount Yōtei. 
Working in a collaborative partnership with local Japanese architect Koichi Ishiguro of ISA Architects, the project delivers a design response that addresses the dramatic mountain landscape and snowfields of Hokkaido and creates a true ski-in, ski-out experience.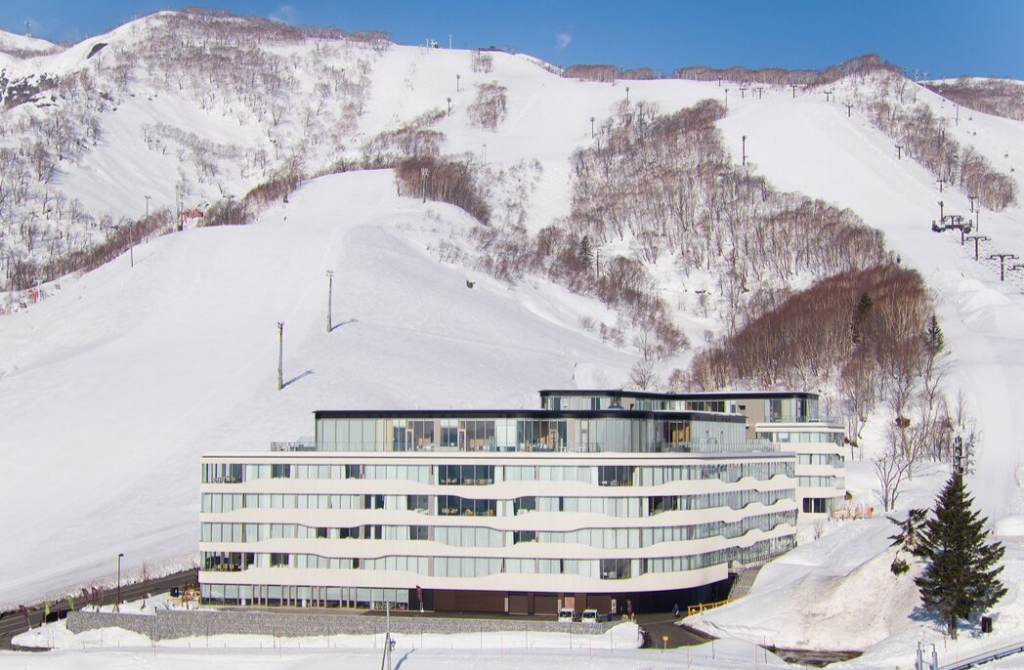 The exterior design is contemporary and refined, with shaped banding to the spandrels, which wrap around the building articulating the sweeping winds that draw through the valley, and Japanese-made ceramic tiles speaking to the crystalline nature of the environment. 
"The colour of the tiles was a deliberate choice, influenced by the shade of the indigenous birch trees, which cover the mountain in an elegant and harmonious solution that embraces the beauty of the local environment both during the ski season and throughout the rest of the year," says Luke Johnson, Architectus principal.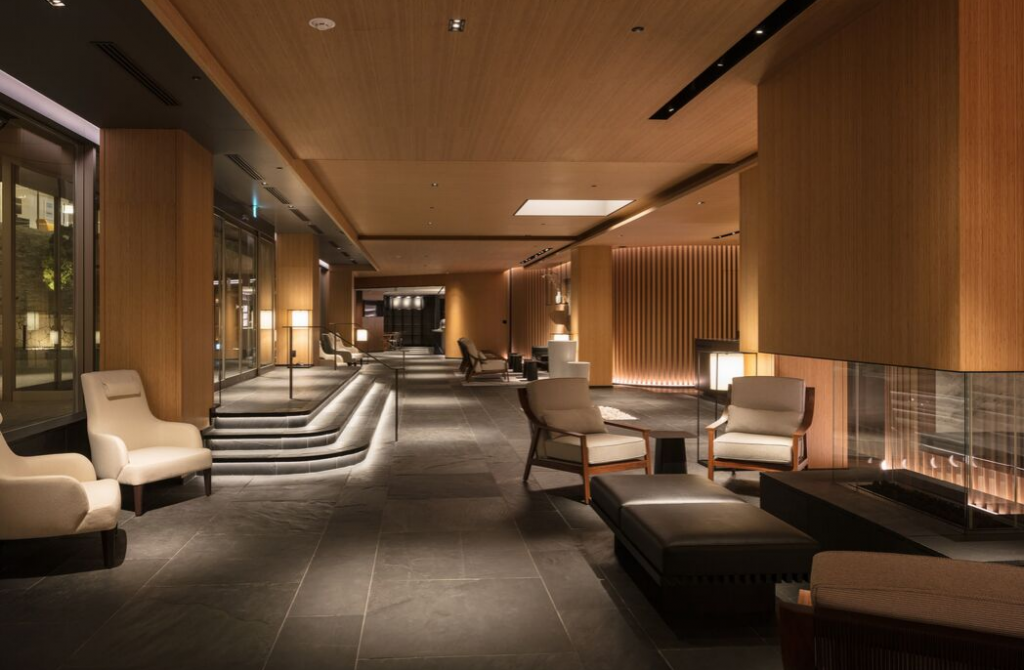 "Our aim with Skye Niseko was to embed it into in the surrounding landscape. We wanted to create meaningful conditions and experiences that heighten people's engagement with what is particular and unique about this context." 
The interiors, designed in collaboration with Pike Withers and Wilson Associates, feature elegant and durable materials to withstand the extreme winters. Locally sourced and fabricated materials, including Japanese ceramic tiles and sustainably harvested timbers, have been utilised throughout the building, while local Hokkaido culture and character is experienced through the informed integration of art, textiles, furniture and crafts.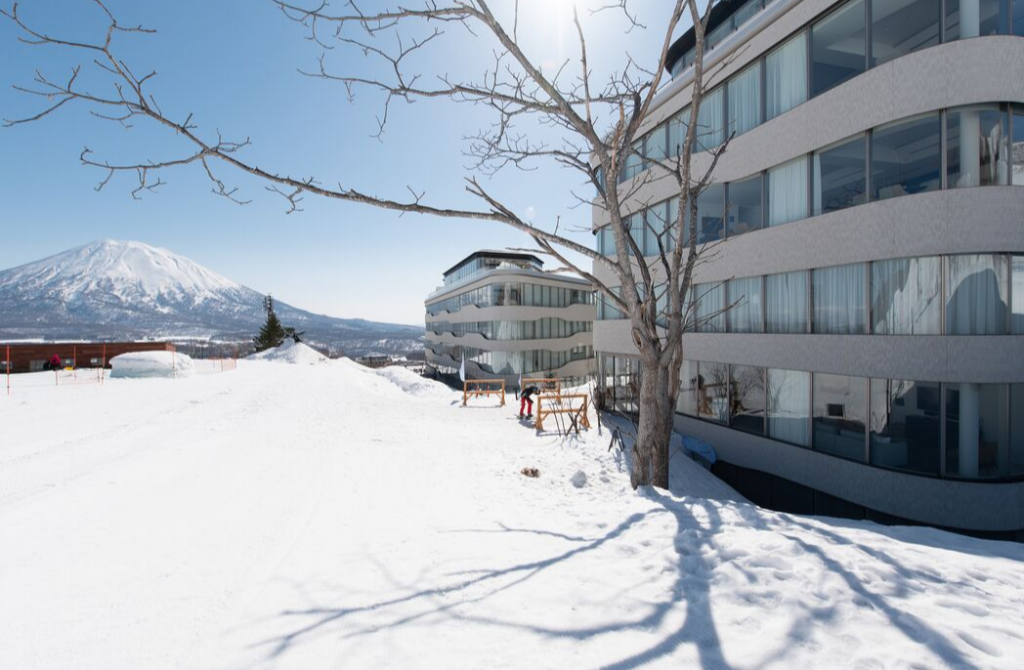 "The interior design is all about warmth. It's about providing a cocoon that is engaging and ultimately makes people feel good about being there," says Johnson.
Skye Niseko features 105 premium quality apartments inclusive of five spectacular penthouses, a bespoke restaurant, ski-in and ski-out concierge facilities and a contemporary interpretation of the traditional Japanese Onsen.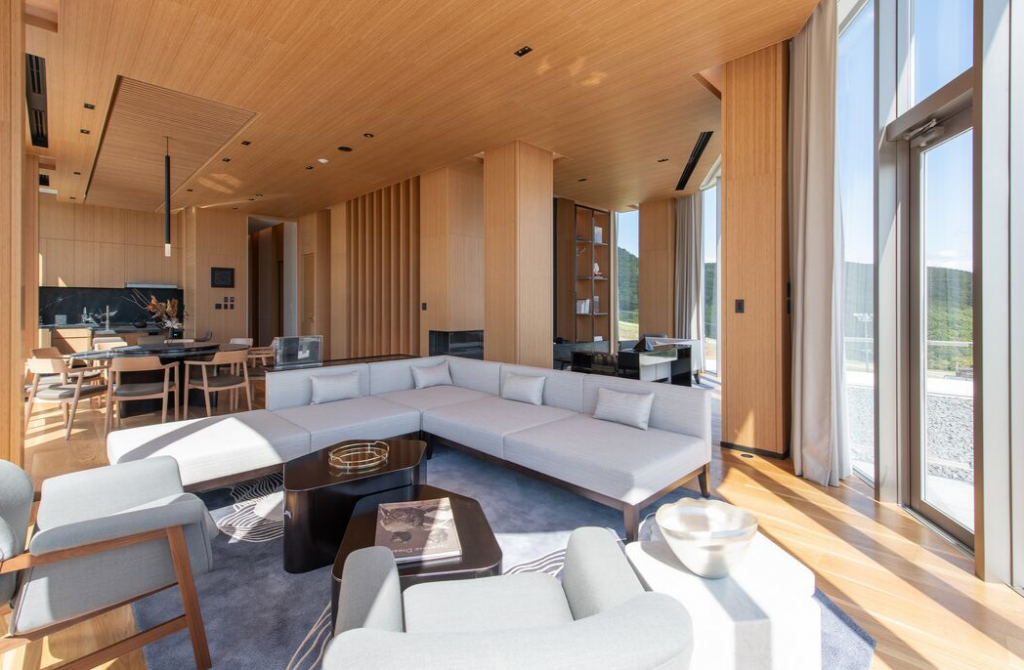 All images: Skye Niseko © Glen Claydon