When Westfield commissioned Australian artist Jade Oakley to produce ambient art pieces for their central escalator cladding and a multi-storey lift well at Westfield Parramatta she was instantly inspired by the indigenous plants of the area.
"I was amazed to find Lake Parramatta, tucked in behind a busy road, with some really beautiful original forest around it, including towering gum trees and mossy glades with trickling streams and tree ferns. I spent a day there sketching and photographing and thinking. Looking Up is an artwork that sprang from this encounter with a surprising pocket of nature in a busy part of Sydney."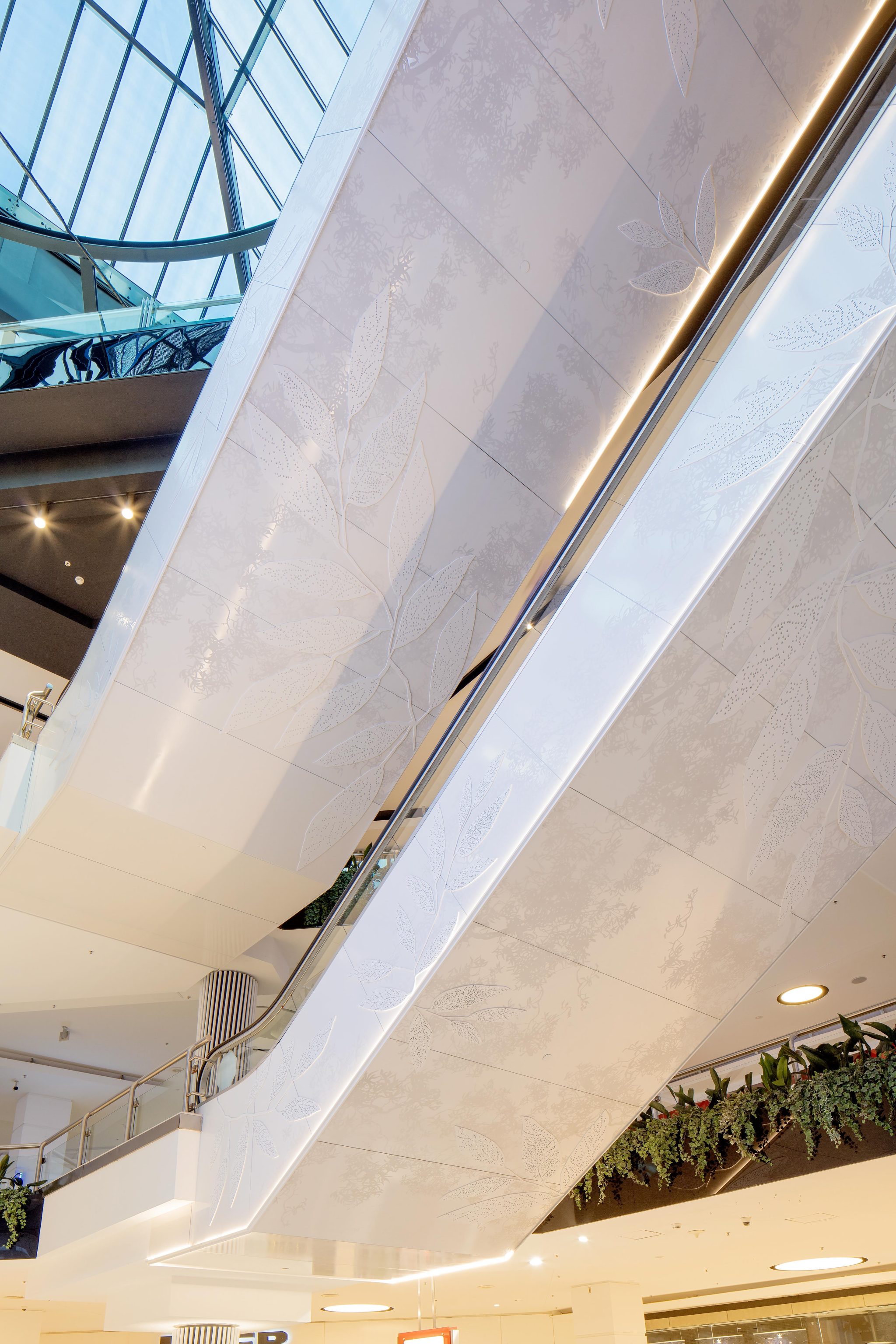 Oakley developed and designed the artwork for the public domain working with Axolotl's art division AAP, a dedicated division of Axolotl which partners with artists and design firms to support the artistic process from conception to realisation.
Oakley's brief was to work with a white on white elegant palette, and to translate the intricate layers of her hand drawings into a similarly intricate artwork, whilst using materials and scales suitable for manufacture and a long life in the public domain.
Design development of the artworks included prototype testing of different materials, colours and sheen levels, where Oakley's sketches were digitised and translated into myriad combinations before the final direction of the artwork palette was selected.
Looking Up is installed over the body of four escalators located in the centre court of Westfield Parramatta. Viewers can study the artwork while walking through the centre court and riding the escalators to the levels above. Oakley responded directly to the unique canvas for her artwork with a theme that could be viewed in the same context.
The base cladding of the escalators is an Alucobond substrate custom treated with a shimmering white 2pak applied by Axolotl, and etched reliefs of the forest canopy were designed to run seamlessly across panels as though wrapping the form of the escalator. To achieve this effect Oakley's sketches were carefully designed to flow over the net profile of the escalators and the patterns then were hand applied and etched to the panels by Axolotl.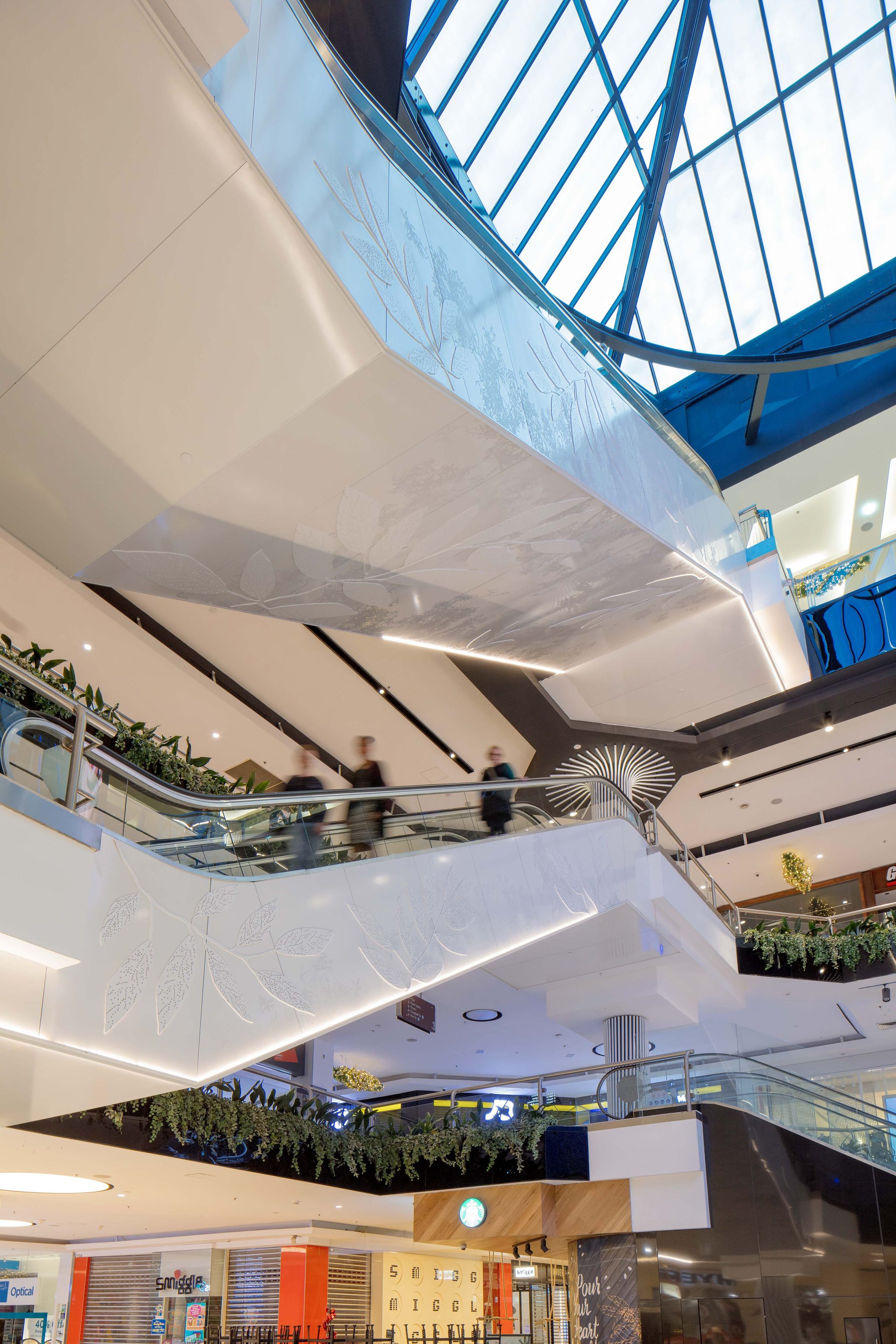 Once the base layer was installed on site, a second layer of perforated leaf screens was overlaid. These leaf elements were designed to extend past the joins in the base layer, and were developed with a playful scale to present both the foreground and backdrop of a forest canopy as though you were standing underneath the towering gums.
Artist: Jade Oakley
Design & Manufacture: AAP, Axolotl Group
Project Management: Creative Road
Commissioned by: Scentregroup
Photography: Simon Wood Photography
-uploaded by Rob Hay