Image via ozetechture.org.
Sydney-based architect Peter Stutchbury has won the prestigious Australian Architecture Awards Gold Medal this week, in celebration of his prolific and diverse contributions to the architectural discipline.
The Australian Architecture Awards honours excellence across various tiers in the local architectural industry, awarding emerging talent and students alongside established practices and professionals.
­
Stutchbury is renowned for a thoroughly considered approach to his buildings, each a highly original, site sensitive response embodying the architect's environmental outlook. His oeuvre of built works forms an exemplary representation of Australian residential architecture today – powerful, deliberate and inextricably belonging to our rugged and open landscape.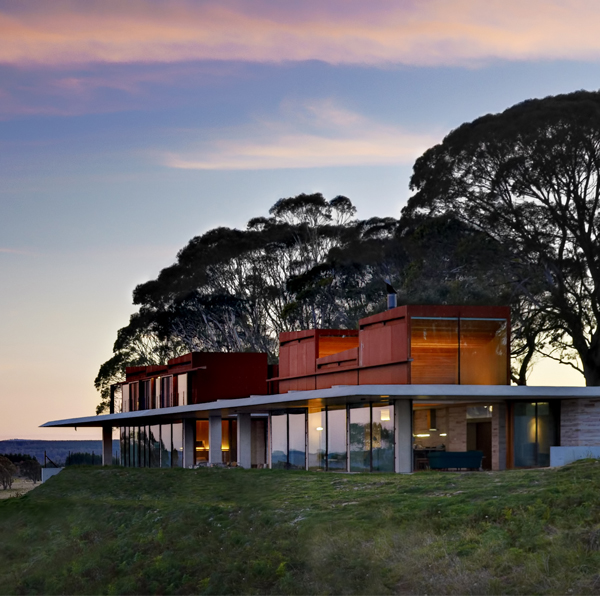 Aside from the significant projects designed by the architect, Stutchbury is also internationally recognised as a thought leader in the field, actively involved in mentoring and teaching the next generation of practitioners. Stutchbury's professional credits include his role as professor of architecture at the University of Newcastle, as well as being a founding director of the Architecture Foundation Australia.
In an insightful video interview with Trisha Croaker, Stutchbury revealed his reaction to receiving the Gold Medal, stating that "it was quite a humbling feeling, that I would be nominated for such a thing".
Stutchbury most recently garnered industry acclaim for his Invisible House, a contemplative residence, drawing on the picturesque Meglong Valley for its main glassed aspect and streamlined structure. The project was named 'Australian House of the Year' at the 2014 Houses Awards.