In anticipation of IDEA 2019, we're taking a look at some of this year's shortlisted entries. This week we investigate HASSELL's fit-out of an office space in International House—Australia's first engineered timber building.
In creating a workplace that showcases the intricacy of beauty of International House's skeleton of cross-laminated timber and glulam beams, HASSELL approached the fit-out in much the same way it would a heritage building project.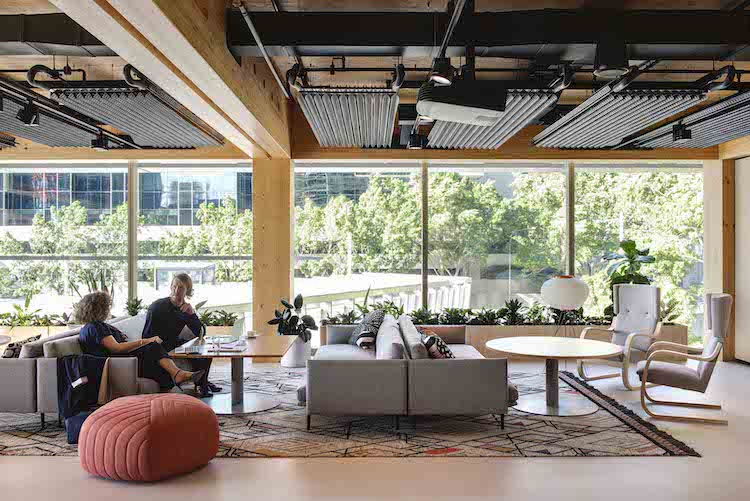 The firm took every opportunity to accentuate and pay respect to the quality of the building fabric while also meeting the client's brief for an environment where users feel welcome and energised. The neutral tones of the timber were mirrored through the finishes selection, while SVL was used for the worktops to create a homogenous look and feel with the architecture.
The meeting pods, which are centralised to keep perimeter walls and views free, are designed to float within the space as self-contained units leaving the integrity of the architecture intact and allowing for future modification with little to no impact.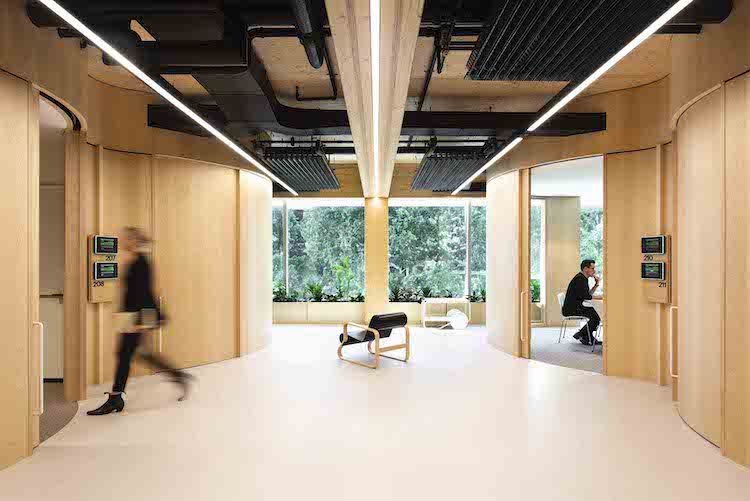 The planting within the workplace is integral to the design strategy and works to define and highlight key aspects of the internal and external environment. The planting not only provides respite and a sense of health and wellbeing within the space, but also a reflection of the environmental commitment behind the building's genesis.
The flexible and varied working environment provides employees choice depending on their activity or task. On the client floor, the design is all about embracing visitors. It features a multi-function open space as well as flexible conference rooms and bespoke meeting pods.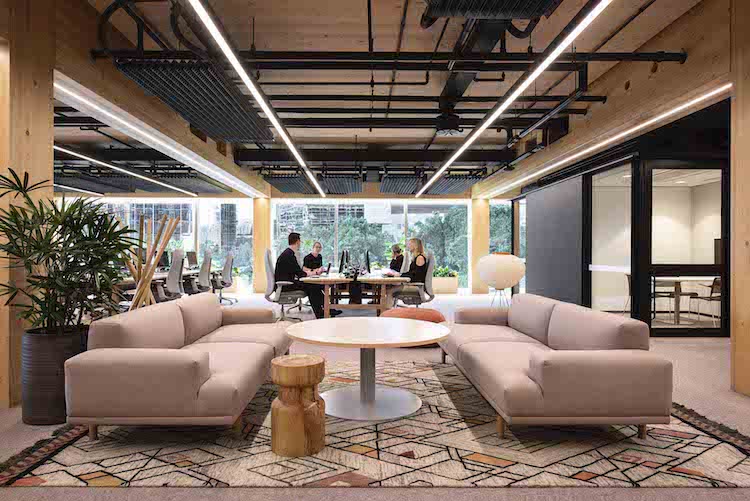 The prevalence of natural timber in the work areas and joinery, combined with moments of colour through the furniture, light fittings and soft furnishings feels approachable and authentic. The well-being of employees is ensured by providing plenty of opportunities to step away from their screens, reconnect with nature and recharge throughout the day. HASSELL introduced large-scale planting across the floors, giving staff a choice of green settings to escape to for a break, including communal social gardens and quiet green rooms.
Tickets to IDEA 2019, which takes place on 22 November at the Timber Yard in Port Melbourne, are now available. Be sure to secure yours soon as they will sell out.