Above image: Wasteland Twinning, Malaysia by Sydney-based artist Lena Obergell
Cinecity Architectural Film Project is an annual short-film competition that explores the role of architecture with respect to various aspects of the society. This year. the fringe film event is aligned with the 2014 Australia Institute of Architects Conference.
Cinecity has recently announced its 2014 shortlist of 30 films created by a diverse range of participants, including architects, students, filmmakers, photographers, artists and academics. The participants were required to produce 60-second films revolving around the theme of this year's conference – 'making'.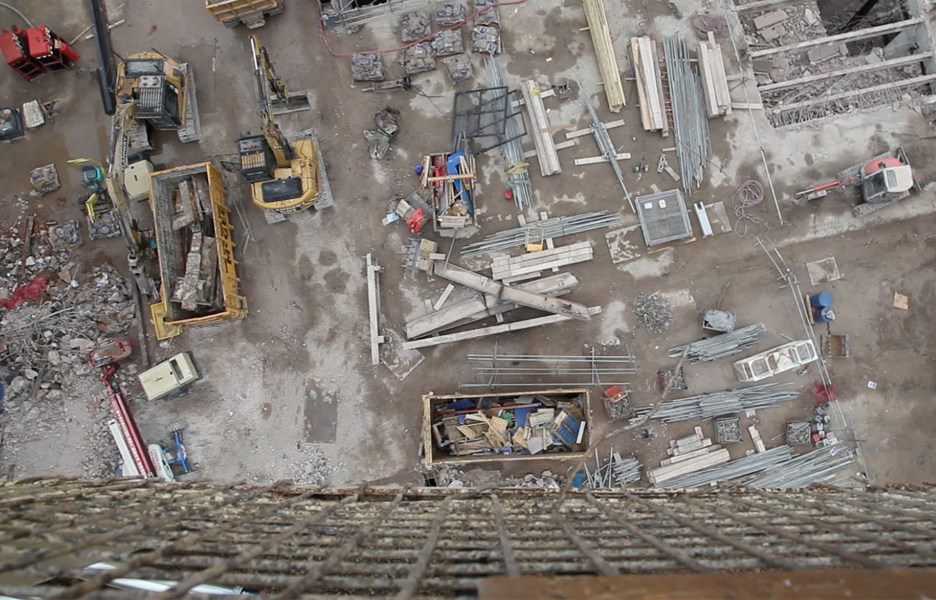 There will be four separate screenings of the shortlisted films at: a fringe event of the 2014 National Architecture Conference in Perth on 9 May; Museum of Contemporary Art during Vivid Sydney on 30 May; Melbourne's open-air art space, Testing Grounds, on 25 July 2014; and a soon-to-be-declared event in Canberra.
The films explore ideas about making architecture that extends beyond the traditional practice approaches and challenges the relationships between architecture and the cultural, economic, social and political realms.
"The quality and diversity of this year's films are absolutely outstanding," Cinecity co-curator Sarah Breen Lovett said. "There's a huge variety of approaches that creatively explore what 'making' can mean in architecture. This year we have a broad selection of films by participants from around 17 countries. Given the diversity of countries represented, Cinecity 2014 promises to be a vibrant showcase of architectural film on a global scale."
A panel of nine judges, including prominent Iraqi-British architect Dame Zaha Hadid and Australia's Penelope Seidler, will select this year's winners. The award ceremony will be held during the first screening at the Perth Cultural Centre on 9 May.
University of Sydney student Vernon Cheung, who is among the shortlisted candidates, captured the footage of her video on a route 426 bus in Sydney. Talking about the project, which explores the role played by architecture in defining the cultural identity of a city, Cheung said, "[the bus] was covered in the plastic film used to display advertisements to the outside, but appears as tiny pixels from the inside.
"Through the screen window, I was able to express the abstract interaction of form and light between the timeworn and new.  It is this unique interplay of traditional practices and modernity that makes every city one of a kind," Cheung added.
Cinecity was established in 2009 by Louise Mackenzie, Romaine Logere, Russell Bywater, & Foo Chi Sung (Fooch).
This year's participants are: Atelier Red + Black; Alex Chomicz; Alien Oosting; Amanda Morgan; Amy Czarkowski; Amy Lunn; Arya Sukapura Putra; Diogo Morato; Donald Daedalus; Edward Couper and Allie Piehn; Eleanor Suess; Eric Mukalazi; Alex Lyons; Mugeni Mukanga and Thomas Aquilina; Francis Matthews; Hannah Wenham; Ian Aw; Jakub Gozdziewicz; Juan Zamora; Lena Obergfell; Marty Bignell and Andrew Steen; Myles Prangnell; Namfon Udomlertlak; Philip Ma; Sabine De Schutter; Situ Studio; Susanne Chan; Ted Sonnenschein; UDMK; Vernon Cheung; Yeliz Yorulmaz; Baki Kocaballi; and Imogen Birch.