Sydney-based studio CHROFI has won a national competition to design the new conservatory for the Australian National Botanic Gardens.
The Ian Potter National Conservatory will feature a 'hovering cube', framed by a void in the sky and transparent and translucent layered skins.
"From the outside, the building presents as a translucent box of varying transparency that entices the visitor toward it in the manner of a landmark object sculpting out space. On arrival, a glint of green slices through the form, providing a tantalising hint of the verdant splendour of plants within," the jury said.
"Entering at ground level, the visitor is transported into a secret and fertile tropical world of exhibits that ultimately winds upwards through the internal void towards the sky-lit roof. At night, the container glows softly as a mesmerising reminder of the rich story of all of Australia's diverse species exhibited throughout the gardens."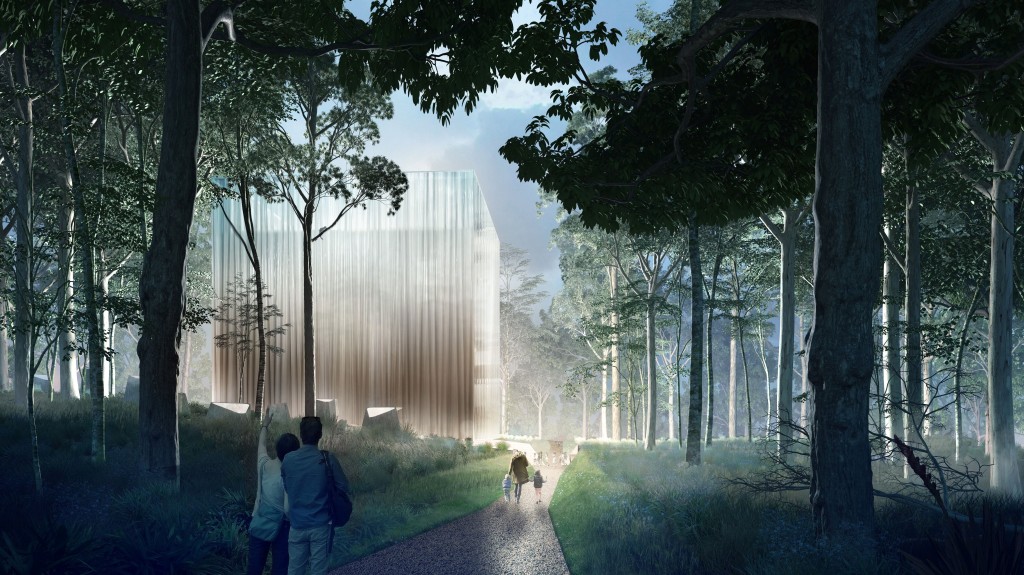 "Rather than the traditional uniform glass envelope, a series of rooms offer a variety of immersive spaces that provide visitors multiple ways to interact with and experience the living exhibit," says CHROFI director John Choi. "Concurrently, with a more strategic approach to glazing, the design will deliver world-leading environmental performance."
Gardens' Executive Director Judy West says the Conservatory will display and conserve rare and threatened plant species that many Australians will never see in the wild, sourced from Kakadu and Christmas Island national parks. "The Ian Potter Conservatory is conceived as an entirely new type of conservatory – a gallery for plants for the 21st century," adds Choi.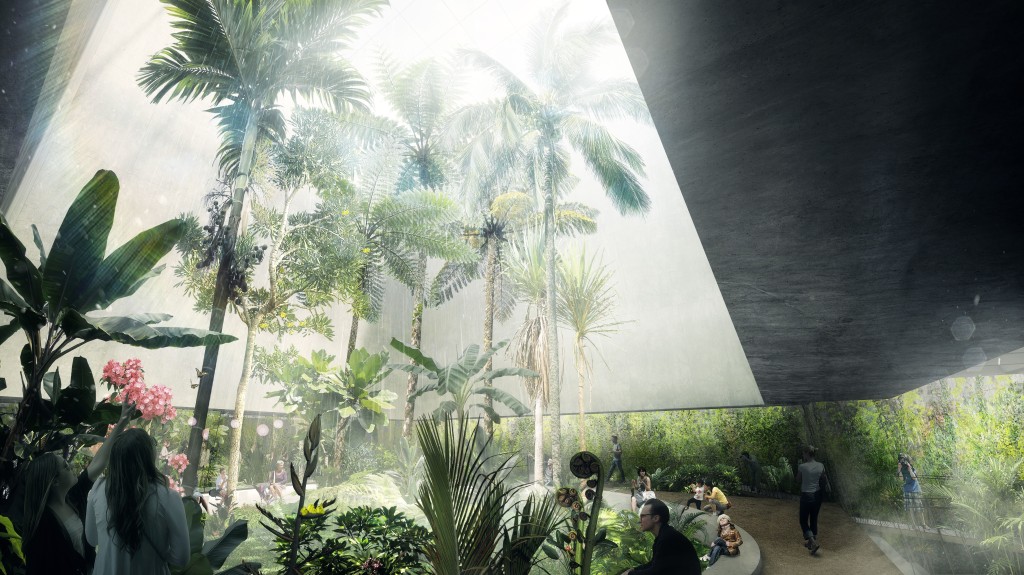 The Ian Potter National Conservatory will be one of the first major infrastructure projects to be constructed from the Australian National Botanic Gardens 20-year Master Plan. In celebration of the announcement of the winning Conservatory design, a special exhibition will be held at the Australian National Botanic Gardens showcasing the top five entries from the competition. The exhibition will run from 22 October to 5 November.
The Conservatory is expected to be constructed for $6 million with $1.5 million being provided by the Ian Potter Foundation. Construction will begin in 2017, ready for an official opening in 2018.