Above image: Bjarke Ingels Group's design for the 2016 Serpentine Pavilion, render courtesy of Bjarke Ingels Group.
The design for London's 2016 Serpentine Pavilion by Bjarke Ingels Group (BIG) has been revealed, along with four 25 square metre Summer Houses.
BIG's Pavilion is described as an "unzipped wall," a grand structure of stacked, hollow fibreglass "bricks" that rise up straight at one side, folding out in a wave on the other, revealing an opening at the front. Inside the structure will be a café and activities for families during the day, and at night it will house the Serpentine's Park Nights programme.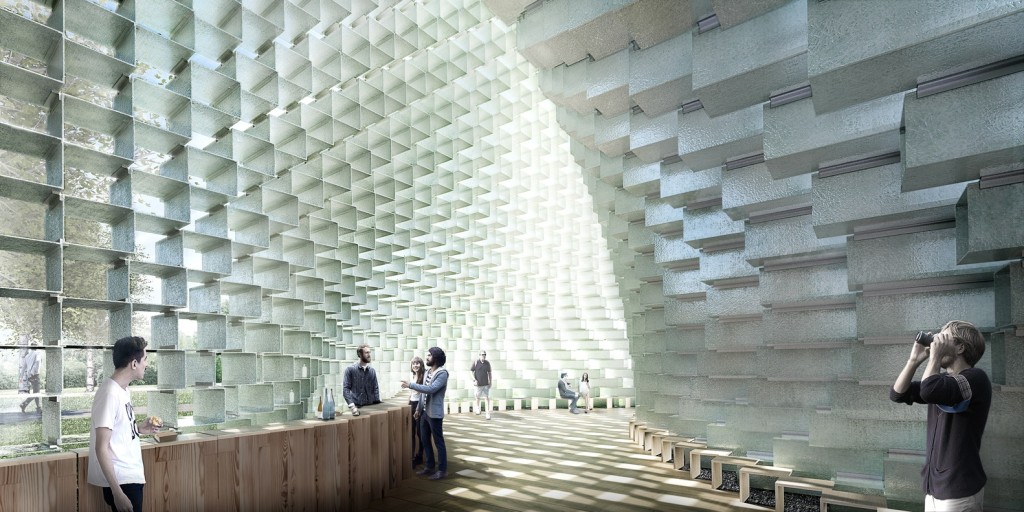 Julia Peyton-Jones, Director, and Hans Ulrich Obrist, Co-Director of Serpentine Galleries praised the Pavilion's design. "Bjarke Ingels has responded to the brief for a multi-purpose Pavilion with a supremely elegant structure that is both curvaceous wall and soaring spire, that will surely serve as a beacon – drawing visitors across Hyde Park and Kensington Gardens," they said.
BIG is a Copenhagen and New York-based group of architects and designers who have been commissioned for multiple projects around the world. They are behind the West 57 pyramid-shaped housing tower in New York which is currently under construction, as well as an innovative waste-to-energy power station in Copenhagen which doubles as a ski slope.
In addition to the Pavilion, the Serpentine Galleries have announced the addition of four Summer Houses, designed by four different artists who have not yet built a permanent building in England. The structures are inspired by the Queen Caroline's Temple in Kensington Gardens, a summer style house which was designed around 300 years ago by William Kent.
Nigerian architect Kunlé Adeyemi's Summer House is a direct tribute to Queen Caroline's Temple – an inverse reproduction of the structure. A second Summer House, by American Barkow Leibinger, offers a ribboned roof and seating entirely around its perimeter.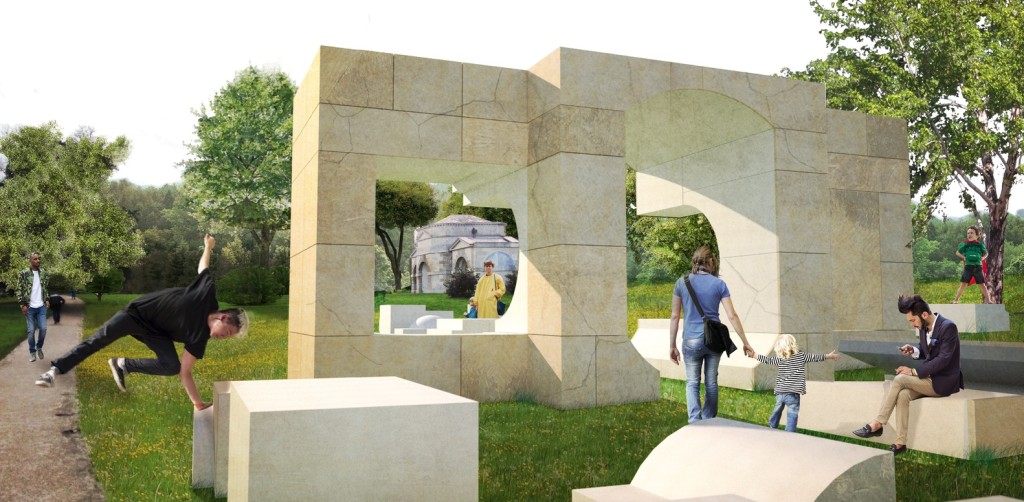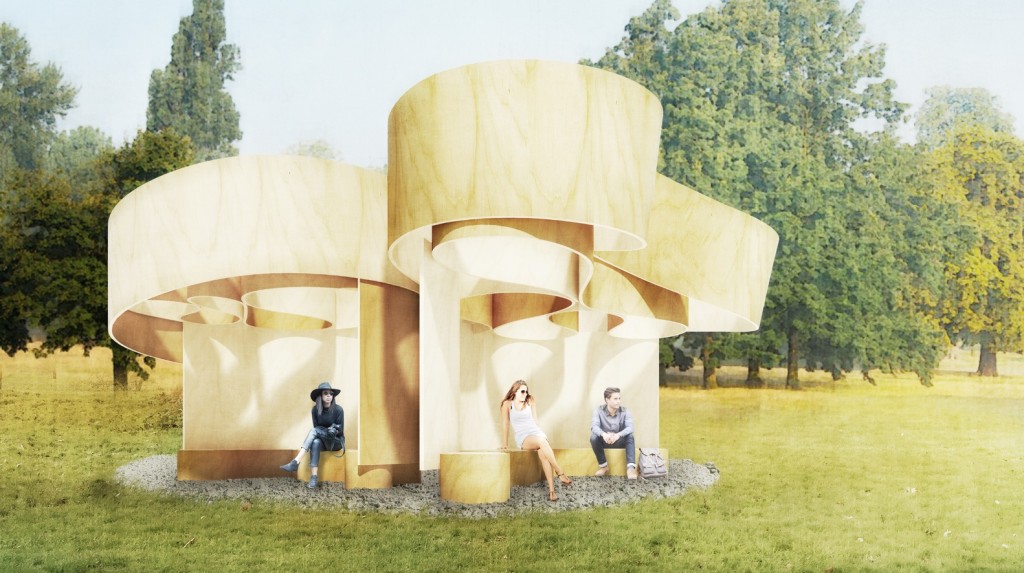 Hungarian-born French architect Yona Friedman's Summer House is made up of a number of hollow cube-like elements which can be assembled and disassembled to form various shapes, while the final House, designed by London-based Asif Khan, is an open structure inspired by Queen Caroline's Temple ample exposure to sunlight.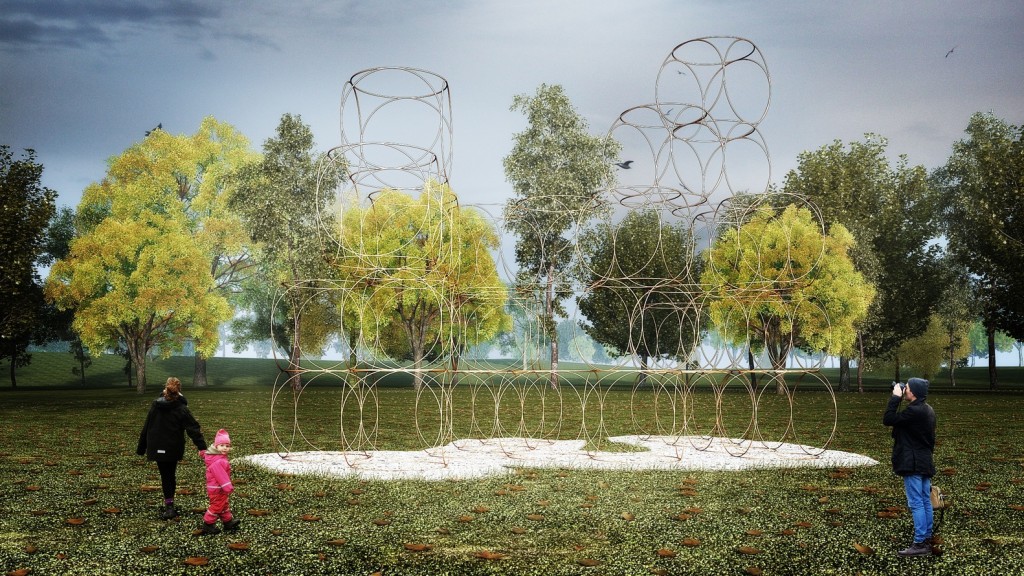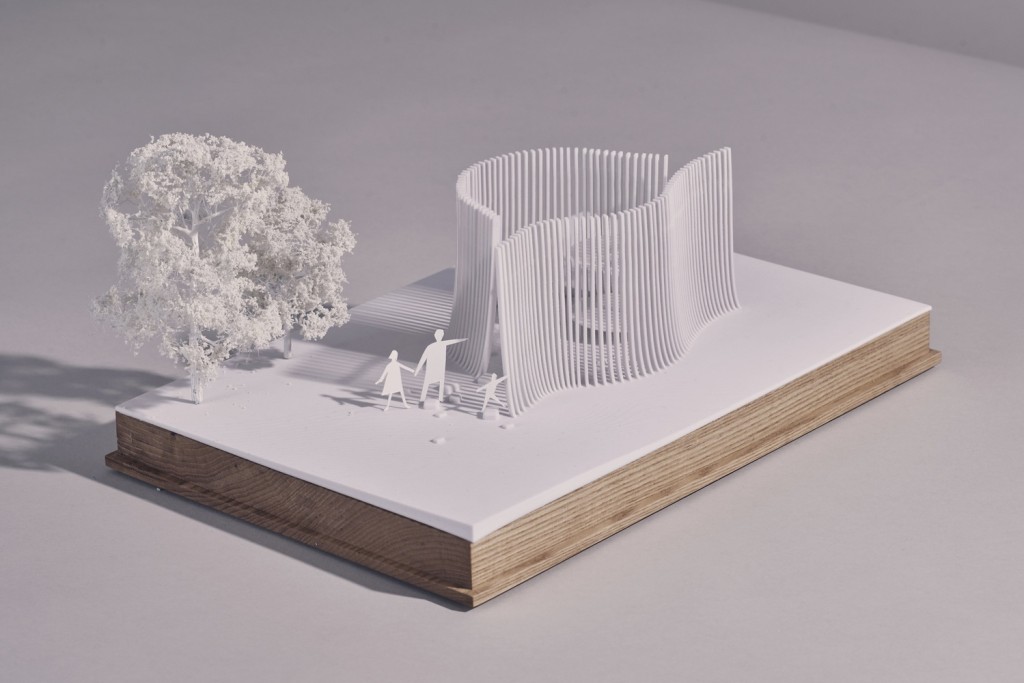 The Serpentine Pavilion was conceived in 2000, with last year's comprising a maze-like structure of multi-coloured plastic, designed by José Selgas and Lucia Cano of SelgasCano.