Above image: Andrew Donaldson. Image credit: Daily Telegraph
Sydney-based Andrew Donaldson decided on his career path while still in high school, following suggestions from both his music and art teachers, independently, to consider architecture as a means of channelling his creativity. Donaldson cites eclectic sources of influence – artist Gordon Matta-Clark and the music of Aphex Twin and Devin Townsend – alongside admiration for the works of Herzog and de Meuron and Peter Zumthor.
Completing his formal training at the University of Newcastle, with 2015 AIA Gold Medallist Peter Stutchbury as one of his tutors, Donaldson graduated in 2005 with first class honours and a swag of accolades, including the Neville Clouten Architectural Synthesis Design Prize, the RAIA Architects Graduation Prize in Architecture and the NSW Department of Commerce Prize in Architecture. Donaldson tutored in his younger years as part of the University of Newcastle studio model and, after relocating to Sydney, he returned as a guest masters critic throughout his seven-year tenure as design architect on the extension to the Museum of Contemporary Art Australia with Sam Marshall.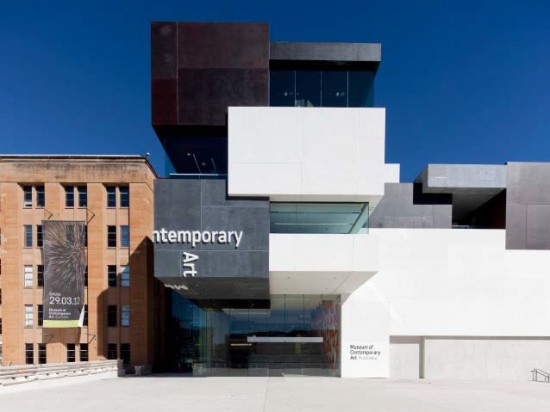 For Donaldson, his time working on the extension to the MCA was formative, an experience he describes as "amazing, intense, euphoric and exhausting". With the Sydney Opera House directly opposite, Donaldson was given a rare opportunity with Sam Marshall (in association with the Government Architects Office) to contribute to "one of the world's most beautiful, complex and significant sites". Donaldson recalls being 'starstruck', while the revision of the landmark site was realised, particularly considering the "huge weight of responsibility" of working on the iconic harbour front.
It was also an extraordinary initiation to the "highly vocal" Sydney architecture scene. The new wing's cubic form, conceived as a democratic dispersal of the Museum's rigid symmetry, was divisive. Donaldson and Marshall defended their design decisions in a public forum, with Sydney Morning Herald columnist Elizabeth Farrelly and Professor Philip Cox among the project's detractors. "In my view, architecture, like art, should be polarising. Life is too short for mediocre buildings that everybody sort-of-likes," Donaldson says.
He credits mentor Marshall for instilling in him "an optimism for future emerging architects, that a small, talented, creative practice can beat more established larger firms and buck the status quo with enough commitment". Donaldson's decision to establish ADAD in 2012 with not one prospective client was certainly a risk in a financial climate reeling from the aftermath of recession. The stress was compounded by the fact that the founder of ADAD was a dad with two young children at the time of the new venture. Donaldson says, "I remember clearly we were about to start paying our first mortgage as a family and it dawned on me – this was my one chance to give it a go!"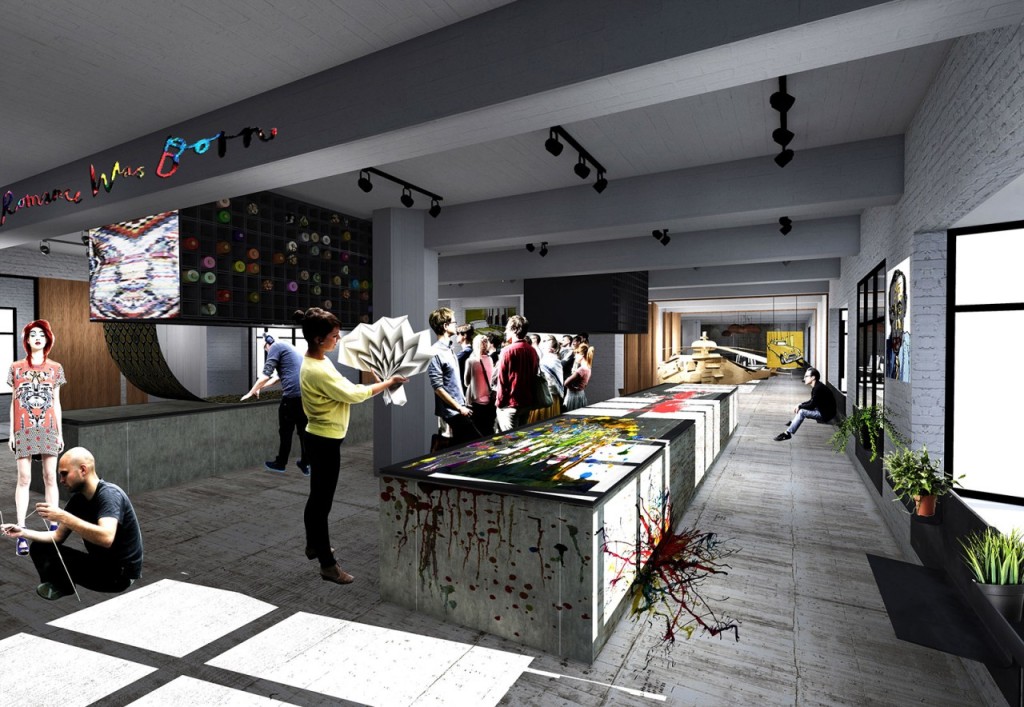 A triumphant design proposal (in conjunction with Lochbuild Construction) for the City of Sydney William Street Creative Hub, known as Wis(c)h, secured an affordable communal off ice base for the practice in 2012. Apart from ADAD and Lochbuild, other creative businesses involved with the pitch for the Darlinghurst space include fashion wunderkinds Romance Was Born, artist Jasper Knight, graphic designers Thursday Design and Kinesic. The ADAD team "drink coff ee, blare music and create" and look beyond just architecture for inspiration. The stimulating shared workspace model at Wis(c)h "bolsters and inspires each practice beyond working in isolation".
Donaldson sees this enriched environment as crucial to maintaining a malleable creativity, combining well with the academic insight achieved through teaching. On the one hand, teaching demands a degree of practical rigour, as Donaldson explains. "There is an accountability to be as critical of my own projects as I am with the students." But moreover, there is the luxury of conceptual emancipation. "The opportunity for debate and ideas free from project economics is highly valuable once you are embedded in architectural practice," says Donaldson.
Indeed, the pressing realities of managing an emerging practice are in abundance for ADAD, currently a team of just three, comprising Donaldson, a former student, Scott Kirby, and modelmaker, Martin Stewart. Navigating numerous project deadlines, with the Watt Space Gallery and residences in Bondi and North Curl Curl all currently under construction, the small practice is steadily accruing a folio of built work. "We are very excited at the prospect of completed projects to put online in the short-term future."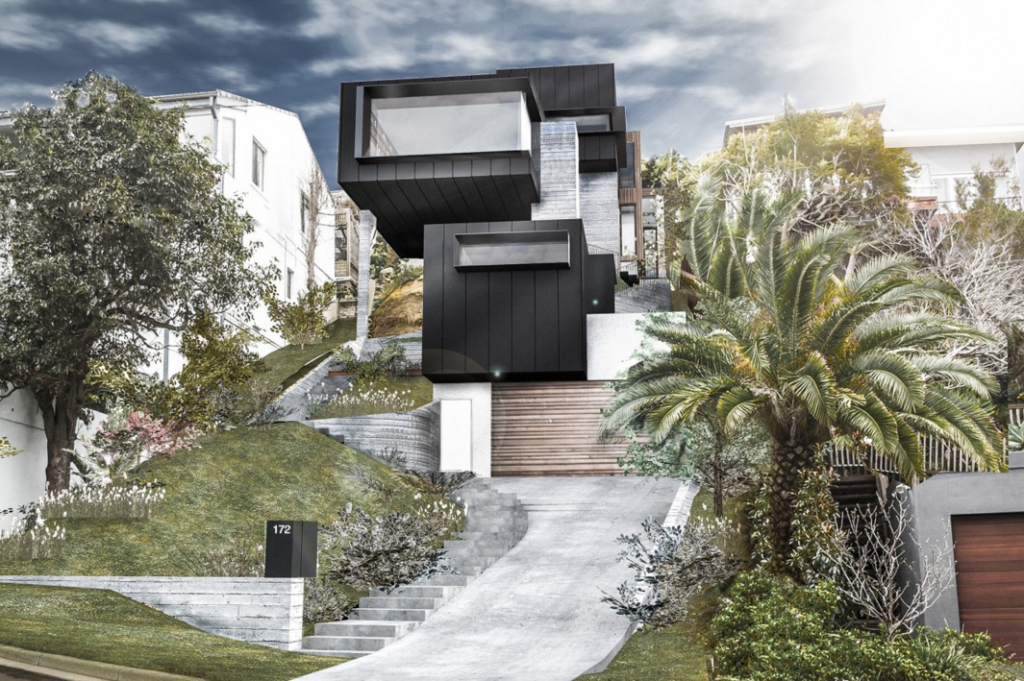 At the time of writing, Grand Designs Australia had commenced filming the construction of ADAD's North Curl Curl project. The residence sits atop a gradual incline in the northern beach suburb of Sydney. A mass of oxidised steel boxes reaches forward to coastal vistas, allowing an open airy continuum from its glassed northern aspect. Natural environs dictate materiality, with sandstone and timber cladding sympathetic to its coastal surrounds. The enterprising architect has embraced the unexpected avenue of media exposure for his fledgling practice, as in the absence of completed work, "we need to think laterally about other marketing opportunities," says Donaldson, adding that the involvement with Grand Designs "will be an interesting side project over the next 12 months".
Though the 34-year-old has several prestigious awards and a commendable series of personal achievements to his name, Donaldson says that being able to offer the first position at ADAD six months ago to one of his talented graduates remains one of his proudest achievements. Besides Stutchbury and Marshall, Donaldson credits much of his success to the guidance and generosity of inspirational teaching architects, Lawrence Nield, Richard Leplastrier, Lindsay Clare and Hannah Tribe. Similarly, Donaldson strives to extend his support to a new wave of practitioners, to be a bridge from the University of Newcastle to architectural practice. "There are brilliant young minds out there proposing excellent, original solutions," says Donaldson, "and I have faith in the future through the next generation."