Practice Profile
Practice NameDesignwall

Perrett Ewert Leaf

Location
Website
Bio

Perrett Ewert Leaf is a multi-disciplinary design firm based in South Melbourne. PEL promotes a brand of architecture that is specific to site and programmatic requirements tailored to the client's design aspirations. Our strong focus on sustainable developments centres on the need to confront today's growing environmental challenges and puts Perrett Ewert Leaf at the forefront of this field.

Our firm prides itself on understanding the inherent relationships between architecture, urban design and landscape architecture. This unified approach is in recognition of the significant symbiotic relationship between architecture and its context and is at the heart of our design philosophy.

Our design expertise includes working in areas such as residential, recreation, aviation, retail, commercial office and hospitality.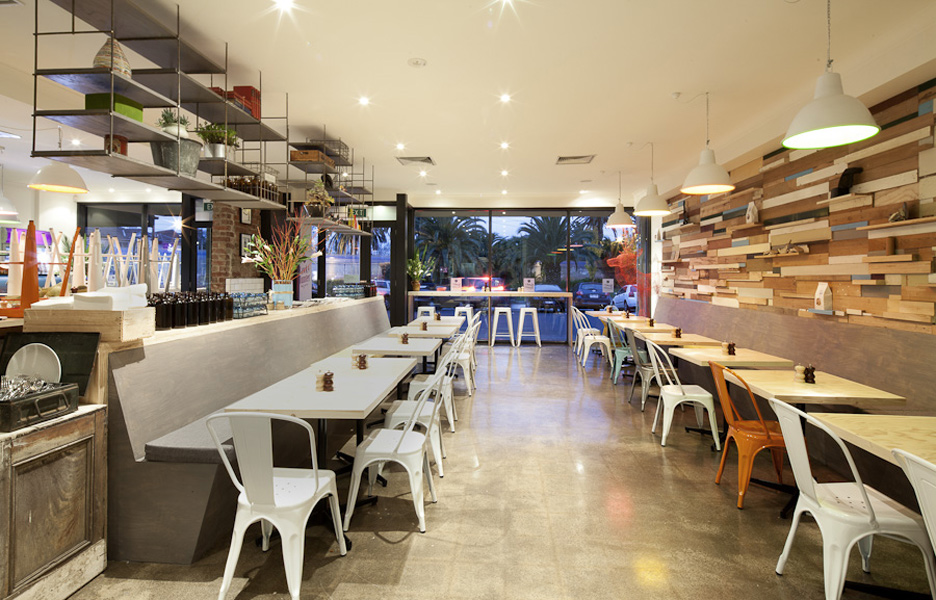 Hawk & Hunter Cafe
Perrett Ewert Leaf's design for Hawk & Hunter Cafe uses a recurring theme of recycled timber details to create a warm, eclectic fitout.