Practice Profile
Practice NameDesignwall

Tribe Studio

Established

2003

Employees

7

Location
Website
Bio

Tribe Studio was started in 2003 by Hannah Tribe. Taking the 'studio' in Tribe Studio very seriously, the team work closely in a collaborative environment on projects spanning residential, retail, urban design, civic, interior design, furniture design, installation design and object design.

In 2010 Tribe Studio received a commendation for AA Award for Unbuilt Architecture for a new residential masterplan sited in Middlesbourough, UK and commendations for Interior Design Award for Installation Design, Environmentally Sustainable Design and Installation Design. In 2008, Tribe Studio won the AA Award for Unbuilt Architecture for an urban design and residential masterplan scheme, they were short-listed for the Interior Design Award for Best Retail Space. Hannah has been invited to present Tribe Studio's work to the National Architecture Conference in Australia, the National Architecture Conference in New Zealand, the Royal Australian Institute of Architects and numerous universities.

The team is committed to design excellence and innovative thinking. As environmentally sustainable designers, we work to integrate sustainability seamlessly into our architecture, from concept to realisation.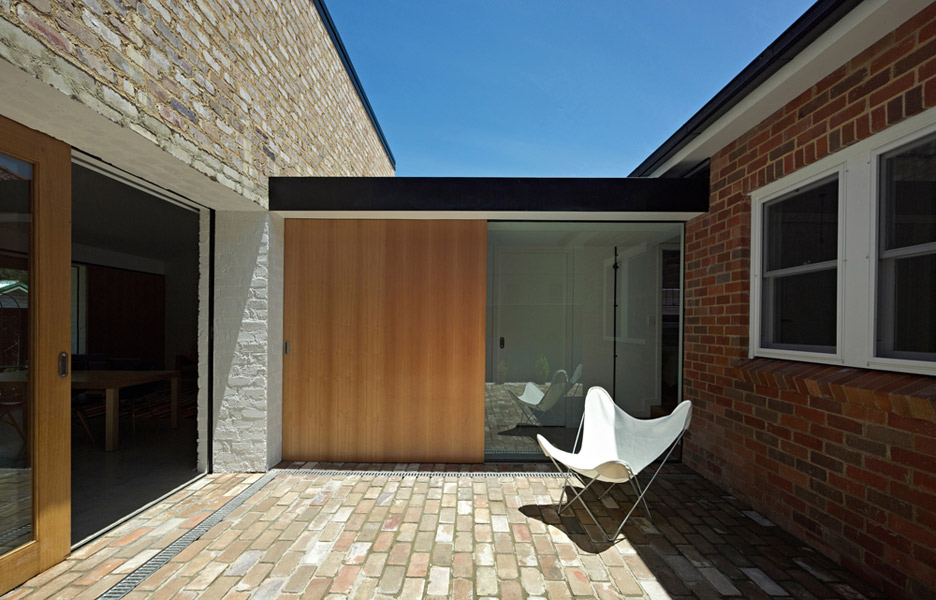 House Kalafatas Challita
Designed by Tribe Studio, this residence in suburban Sydney introduces a flexible and informal new addition to the rear of a compact 1950s red brick bungalow.
Interior Design: Eat Green Design
Tribe Studio's design for pop-up restaurant inside the Powerhouse Museum featured a suspended ply ceiling punctured by tapering spirals.