Practice Profile
Practice NameDesignwall

Edwards Moore

Location
Website
Bio

Edwards Moore is a young practice formed by Juliet Moore & Ben Edwards. A practice born from varied design backgrounds and a vision for a studio that provides not only a professional service but bespoke architectural solutions. Driven by a belief in the art of architecture as a global resource, and equally our place within it.

We are a studio that promotes collaboration across the board, to achieve a high degree of support for the design, encouraging new insights that can lead to design innovation. Paring back the brief to see past the conspicuous, we seek to provide inspirational spaces and a connection to nature and the individual.

From the large scale to the small, for public or for private, we are unassuming by nature, acknowledging the non-linearity of the process.
With an open mind and without preconceptions, we approach each project as an opportunity for architecture as a discourse.

Backed by critical thinking and a design methodology that eliminates compromise and crystallises the brief, no matter how challenging. Social milieu and place in time is fundamental, prompting innovation that takes its cue from the essence of local culture, while retaining relevance to the wider context of the world.

Driven by curiosity and exploration, yet bearing in mind budgetary constraints, we work with the client to achieve crafted, considered and provocative results.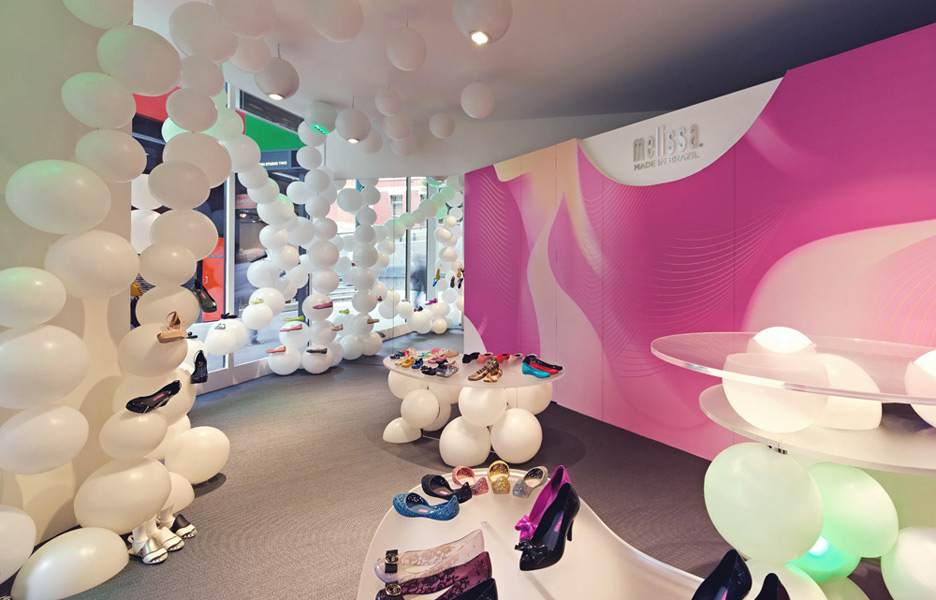 Interior Design: Melissa Shoes
In their design of the new Melbourne store for this Brazilian shoe company, Edwards Moore has created a sensory delight that revels in the materiality and playfulness synonymous with the Melissa brand.