Article by Online Editor
Designer
Tom Dixon, MOST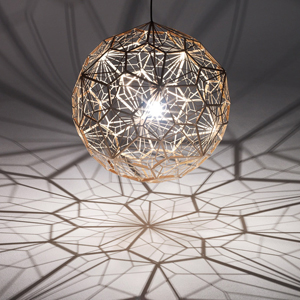 British designer Tom Dixon has gone one step further than most this year, hosting his own satellite show at Milan. Held inside the National Museum of Science and Technology Milan, Dixon's MOST transforms the museum space – housed within a 16th century monastery – into a design destination.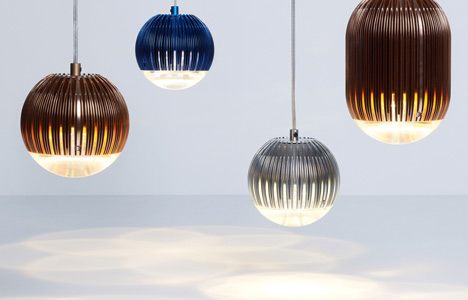 In addition to Dixon's own Luminosity showcase, MOST includes the on-site manufacture of a series of steel lights and chairs, a pop-up restaurant, the Dezeen studio as well as Gelato workshops. MOST is also hosting StudioToogood's 'la cura' project, an oasis offering respite from the fair – described as a "a hospital for the senses"; Yves Behar's redesigned SodaStream drink maker; plus the Milan debut for Resident, an Auckland-based company launching a small collection of furniture and lighting objects. (Main image: Resident's Studio Chair)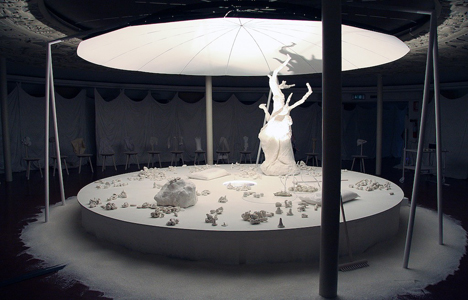 Kartell goes Rock
It's hard to look past a collaboration this big. Philippe Starck is no longer the biggest celebrity in the room, having joined forces with US rock star Lenny Kravitz to produce a special edition of Starck's Mademoiselle chair for this year's fair. The collection of six chairs has been reupholstered in materials including fur, leather and python skin, and is described by Kravitz as "haute couture meets rock and roll".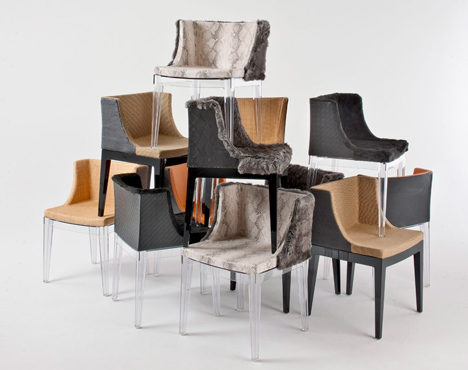 Nendo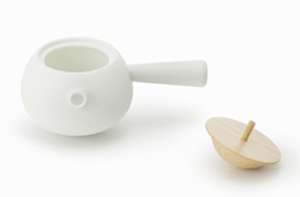 Nendo founder Oki Sato has unveiled the new additions to the 1% collection, a range of simple, understated tablewares including tea sets and vases. Each piece has a production run of 100, so that it is neither a one-off work of art nor a mass-produced item. As Nendo explains: "We want to make things that are only possible because there are 100 of them. Not more, not less. To give owners the chance to experience the joy of owning 1%".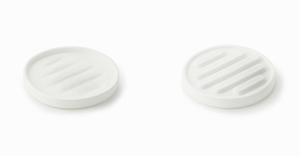 Nendo is proving a key player at this year's fair, with the design studio also launching its new project K%, a joint venture with Singapore-based K Projects. The first collection for K% is a monochrome range on show at Zona Tortona entitled black & black: a range of uniformly black furniture and lighting pieces that focus on "perfecting the balance between structure and function in furniture, without the unnecessary distraction of new materials, technique and colour." In addition, Nendo has collaborated with brands including Bisazza (Bisazza Bagno bathroom furniture), Moroso (Zabuton chair), Established and Sons (Hood light) and Cappellini (Ribbon stool).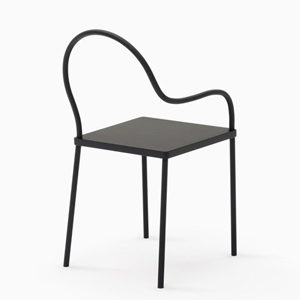 Lee Broom
Young British designer Lee Broom is holding his first solo exhibition this year, recreating a British pub setting to showcase his range of carpets, furniture and lighting at Ventura Lambrate. Among Broom's new designs is the Crystal Bulb, a pendant bulb with a pattern inspired by the cut crystal of whiskey glasses – which builds on his previous collection of Decanterlights made from vintage decanters.