Catering for a wide spectrum of aesthetic requirements, Artemide's collection of outdoor luminaires and light fixtures also offer users the latest in lighting technology and energy efficient solutions.
Artemide's outdoor lighting products are designed to meet the challenges of lighting requirements, with each product range encompassing a number of models and versatile installation options.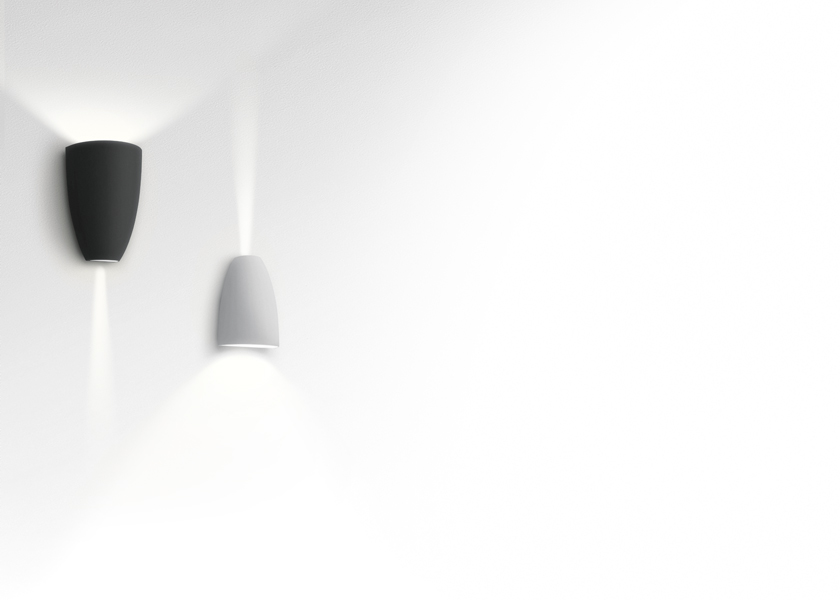 Molla, designed by Ernesto Gismondi, is an elegant fixture that releases two light beams from top and bottom – one functional the other decorative. Depending on the lighting required, Molla can be installed upon the wall with the main beam pointed either downwards or upwards.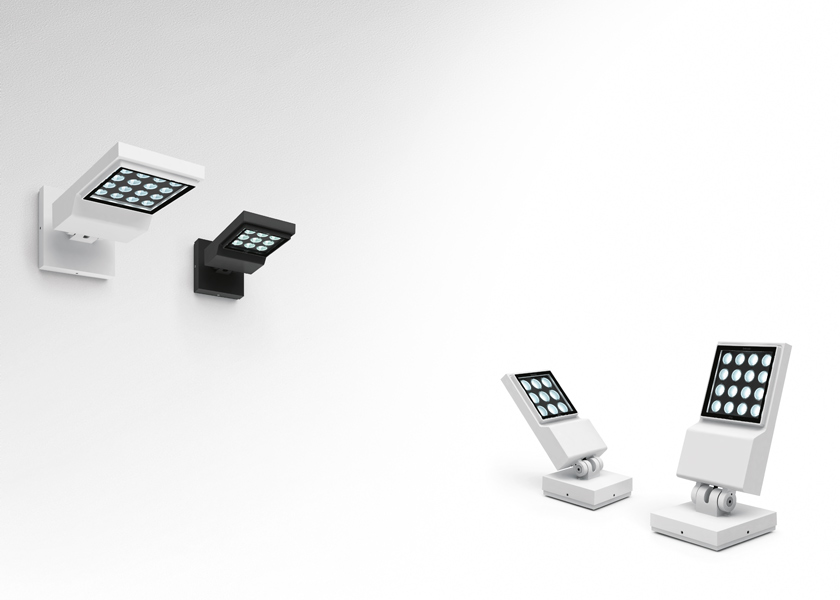 Cefiso, designed by Alessandro Pedretti (Studio Rota & Partners), is a discreet looking yet highly effective family of outdoor spotlights that can be installed upon the floor or wall. Cefiso uses a monochrome white LED source that is available in warm, cold and neutral temperatures, while the fixture is available in a Light Grey or Anthracite Grey finish.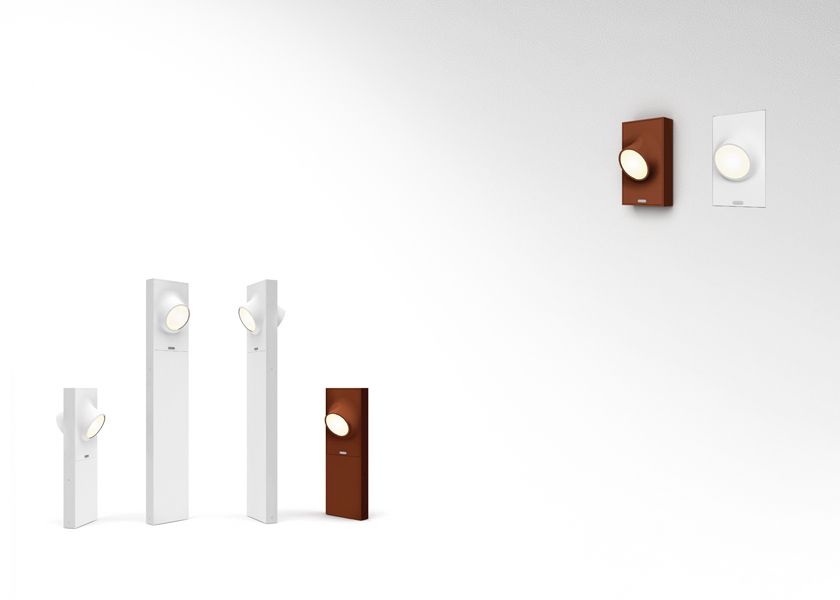 Ciclope, also designed by Alessandro Pedretti (Studio Rota & Partners), includes Ciclope Parete fixtures; which can be installed upon the floor, wall and wall recessed; and Ciclope Terra fixtures with floor models in two heights. The Ciclope range uses a low energy LED light source to provide a warm, intense light.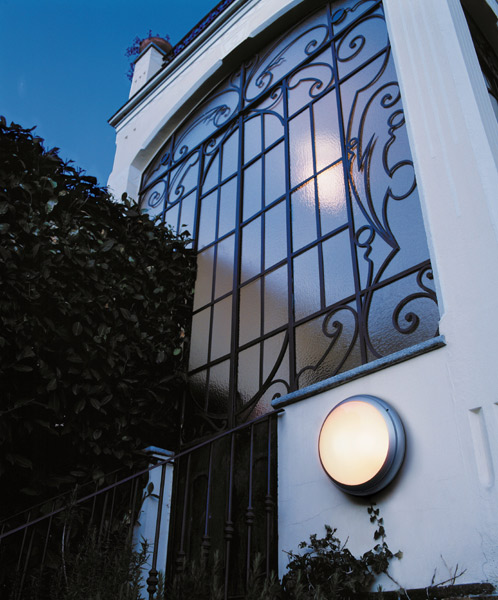 Pantarei, designed by Ernesto Gismondi, is a neat and attractive 'eyelet' of light. Painted with polyester for maximum resistance to oxidation, Pantarei's diffuser is installed within a shock resistant opal polycarbonate. The range encompasses a half-light screen version.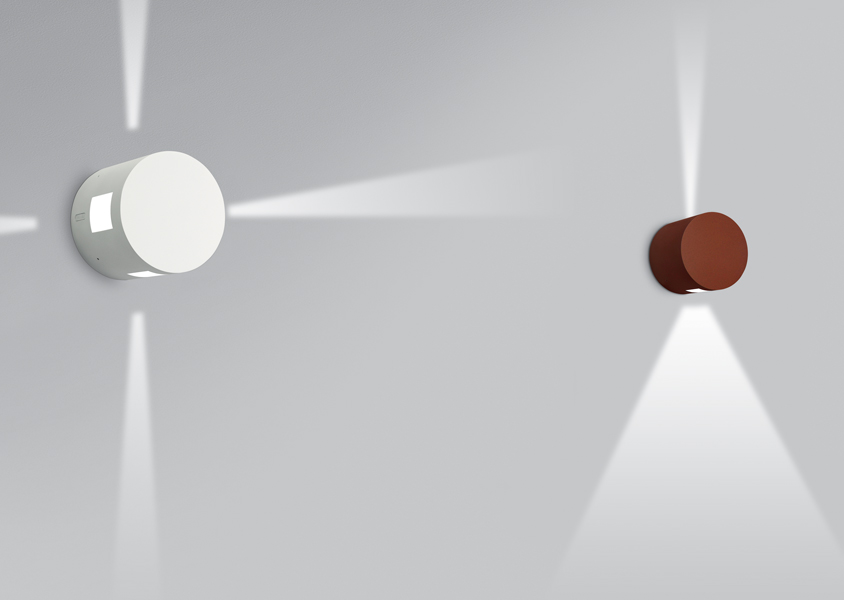 Designed to create geometric lights of scenic effect, Effetto's single light beam is produced using a monochromatic LED light source in a warm colour temperature (3000K). This, together with a light-diffusing lens, optimises the optical performance of the beam and establishes its width.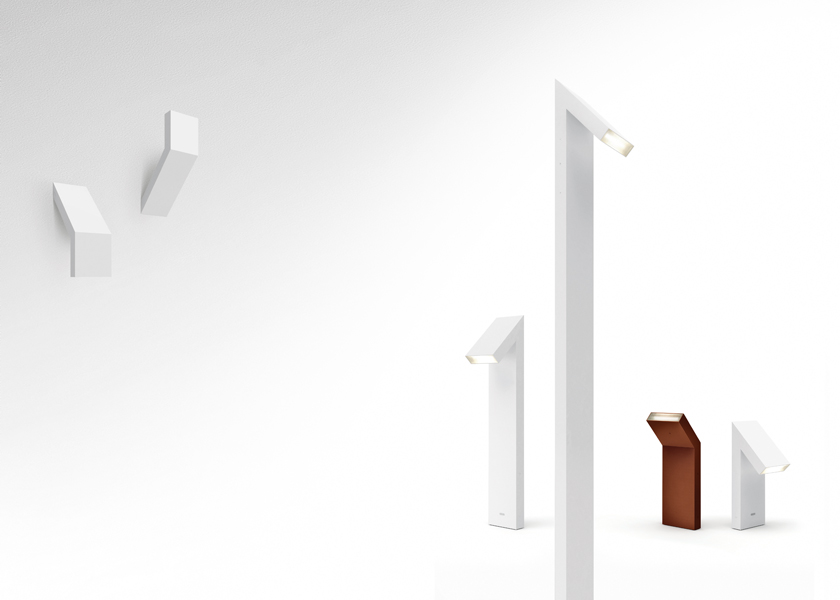 Chilone, designed by Ernesto Gismondid, is available in floor and wall matching outdoor luminaires. The floor version is availble in three heights. Fixtures can also be selected or installed with light directed upward or downward.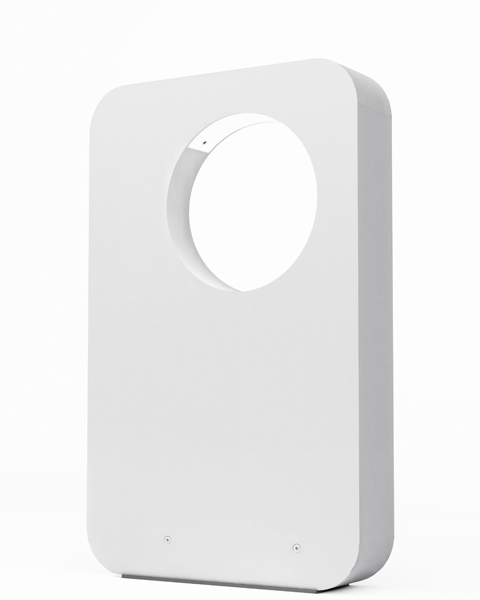 Designed by Neil Poulton, Eraclea's monolithic form is pierced by a large circular hole. As daylight fades, the physical mass of Eraclea dematerialises into shadows and the seemingly empty hole is transformed into a suspended crescent moon, magically floating in mid air.