Article by Online Editor
Photography by Jeanne Tan
Designer
Above: The Vitra stand at the 2013 Milan Furniture Fair (image courtesy Vitra). All other images by Jeanne Tan.

At the Rho Fiera fairgrounds this year, it was business as usual during the 52nd annual Milan Furniture Fair. While the crowds seemed as busy as ever and the central walkway unfortunately didn't magically shrink, there was one big difference: better eating options! And now onto the design highlights….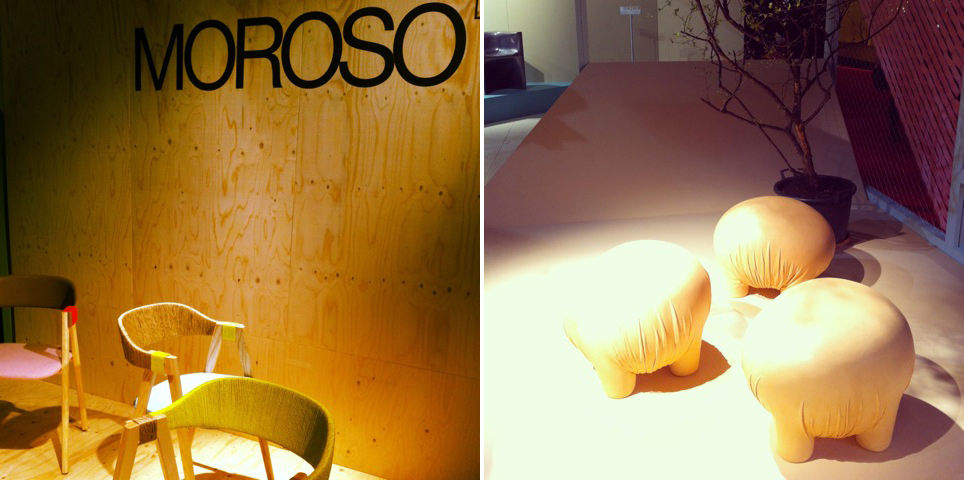 While the European winter continues to drag on, it was clear from the fresh colours of Moroso's tangram-inspired stand – designed by Patricia Urquiola – that spring was in the air. Lounging on Werner Aisslinger's colourful modular Bikini Island transported one away to a warm holiday destination (Ibiza, perhaps?) while Front's intriguing Anomaly poufs were happily grazing under branches of blossoms. Urquiola's Mathilda chairs beautifully married timber frames with rush cord and felt details in a palette of delectable pastels. Speaking of colour, Vitra launched a colour library for their home collection. Art directed by Hella Jongerius, the new palette ensures that the colours of your Vitra furniture will never be mismatched and popular classics have gained a fresh new look. Down the aisle, OMA's multifunctional architectural counter for Knoll as part of the 'Tools for Life' collection made a bold statement.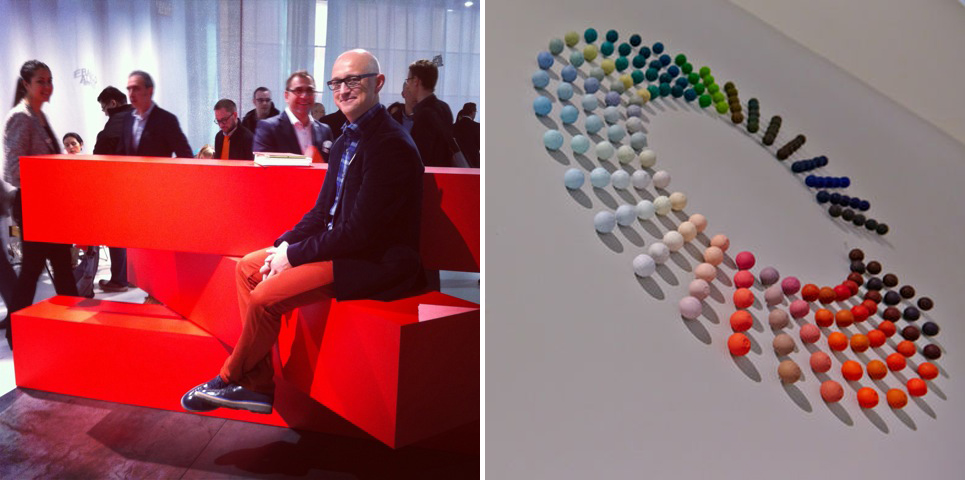 Over at Euroluce, the Flos stand was, quite literally, heavily blanketed until the entrance. The mystery continued with two eye-catching lights that could have easily come from the home of tomorrow. Marc Newson's otherworldly Orotund light glowed intriguingly on the wall: is it a gadget, a steering wheel or a halo? A seemingly floating Shade by Paul Cocksedge left visitors puzzled as to the whereabouts of the light source. Housed in a small black box on the ground, the light shines up into the paper shade that is suspended from the ceiling by micro thin wires.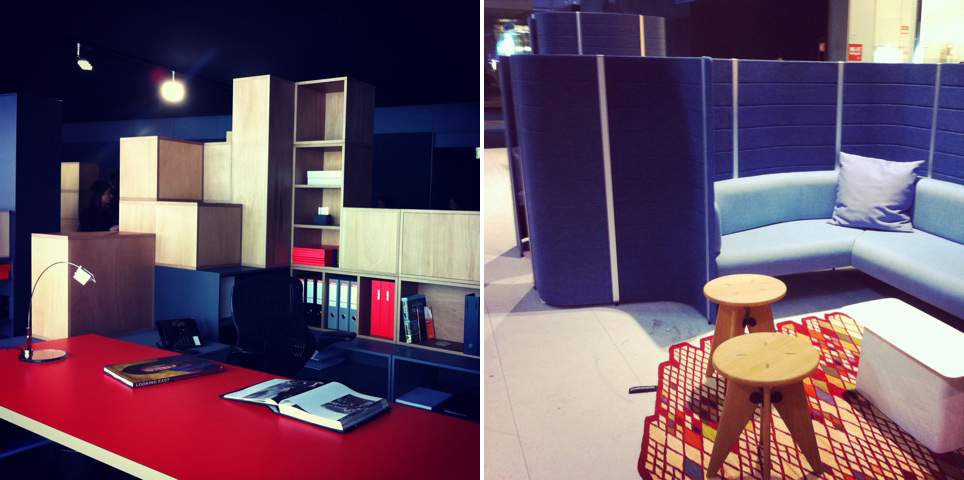 At Salone Ufficio, workspaces increasingly resembled living spaces. The central installation Project: Office for living, designed by Jean Nouvel, explored this idea further. Combining existing and vintage office furniture in a series of scenarios, Nouvel challenged visitors to think differently about the workspace: if we spend more time at work than we do at home, shouldn't our workplaces be less rigid and monotonous? Erwan and Ronan Bouroullec's flexible Workbay Office for Vitra could provide an answer to this dilemma. It uses a system of fleece-clad frames to create an organic landscape of bays that adapt to the work situation, for example from an intimate nook to larger work bays to an open lounge.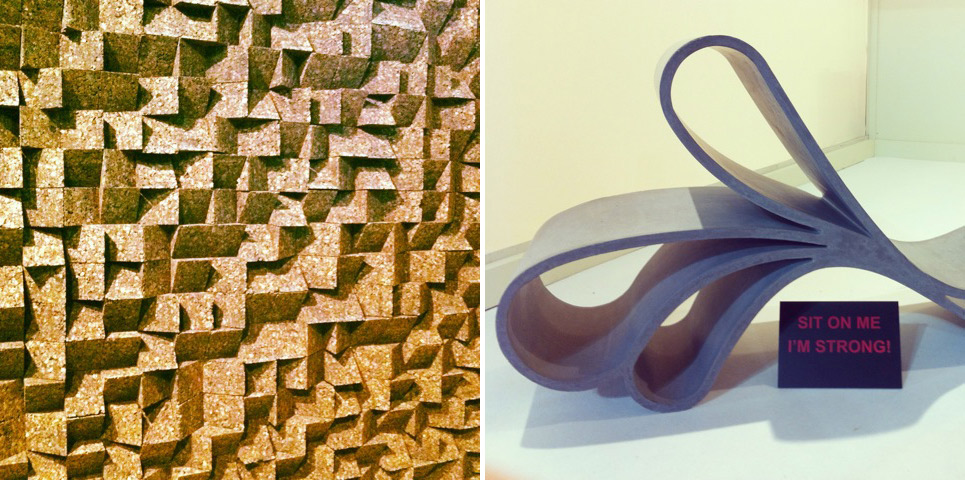 Last but not least, emerging designers at SaloneSatellite used materials in new ways – from faceted acoustic wall tiles in cork and oversized lights bent from fluorescent tubes to knitted door panels. Hats off, however, to Vivianne Kollevris from the Melbourne Movement, who not only challenged the thinness of concrete to create her elegant Ribbon chair, she also urged visitors to actually touch AND sit on her creation. Now, a well-earned rest for our feet: until next year!