Article by Online Editor
Photography by Scottie Cameron
Designer
Above: The sturdy Spool stool, designed by Jon Goulder
The debut of an Australian-designed furniture brand is always reason to celebrate, not least because this type of entrepreneurship is a reminder that our industry is prospering in spite of challenging economic times. Consumers are hungry for well-designed products and initiatives that service this demand are as welcome as they are exciting. It comes as no surprise, then, that the recent launch of Dessein Furniture generated quite the buzz and brought its market-savvy founder some serious attention.
Michele Chow's passion for furniture is ultimately what motivated her to establish a new brand. The Melbourne-based interior designer returned to Australia in 2010 after working in London for five years and immediately felt she'd reached a point in her life where she wanted to work for herself. She decided to start her own business, with a view to giving something back to the industry, and the seeds for Dessein Furniture were sown.
Chow invited Jon Goulder, Adam Goodrum and Justin Hutchinson to design the brand's inaugural collection and the resulting TAP range of tables and seating is honest in concept and robust in appearance. The simple lines and unadorned forms lend each piece an easy accessibility and offer the collection broad appeal.
Chow and the designers have produced affordable, good quality furniture that is an impressive promise of what is to come.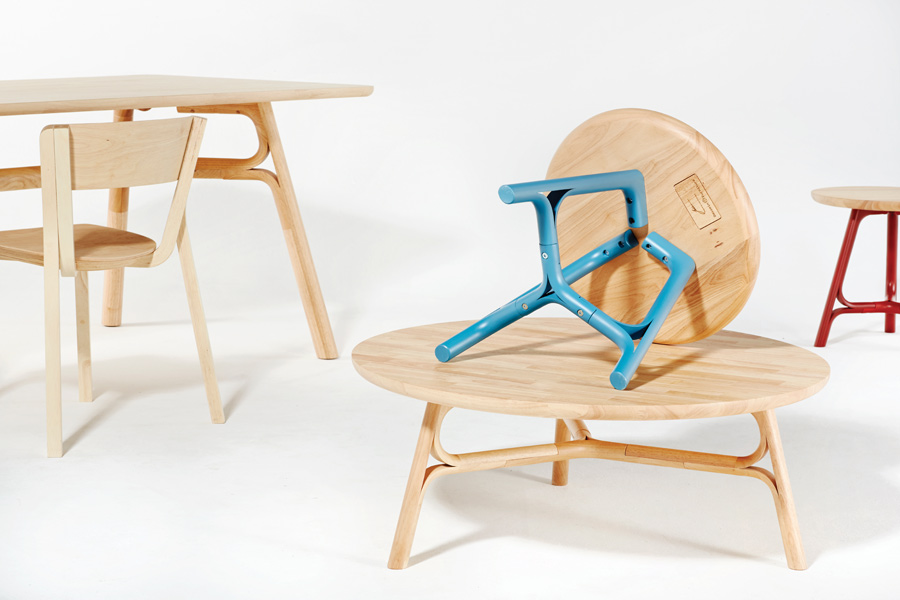 The TAP range, Dessein Furniture's inaugural collection, was launched in August 2013. How was it received?
I had very positive feedback from industry professionals and other designers have since approached me indicating they'd love to collaborate on future collections for the brand. But, most significant is the reaction from consumers, who have responded well to Dessein's vision, which is to provide the end user with affordable, high quality contemporary design. Dessein is committed to supporting emerging and established Australian designers and the Australian design industry and this has resonated with a lot of people. I think I managed to achieve what I set out to do, which is to enter the market and get Dessein known and noticed.
With each designer living in a different city – Jon Goulder in Perth, Adam Goodrum in Sydney and Justin Hutchinson in Melbourne – the design process must have been a challenge. Were the four of you ever in the same place at the same time?
Geographical distance was a challenge at times, but I acted as the middle person and did a lot of travelling. Jon, Adam and Justin already knew each other before I met them and so each was familiar with the way the others worked. When I approached them and let them know who would be participating, they were really happy to be involved. There were several Skype conversations during the initial brainstorming stage, but in this day and age everyone doesn't need to be in the same room to be able to exchange ideas.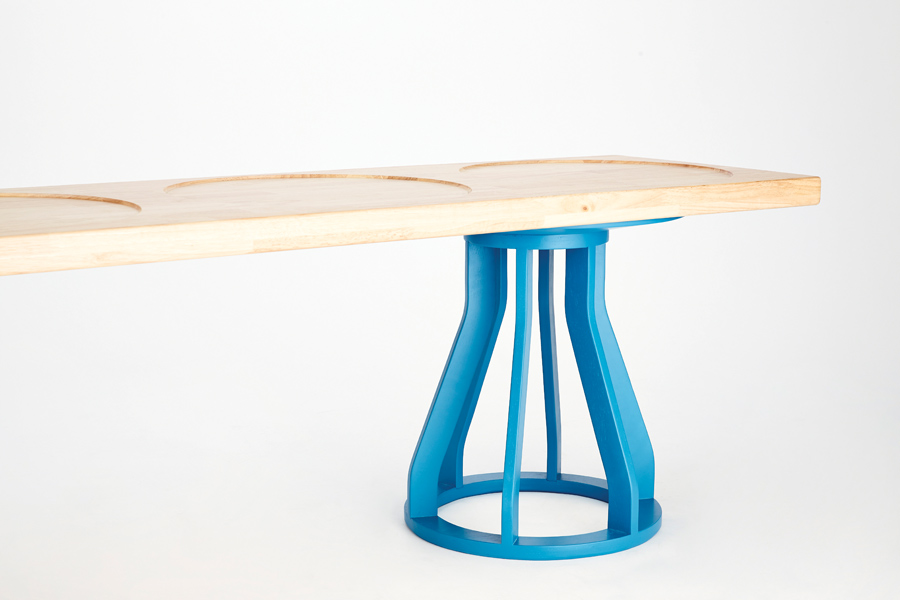 Part of your brief to the designers was to produce furniture pieces that were international in flavour but with a strong Australian identity. How does the TAP range meet this brief?
I first approached Jon, Adam and Justin with a loose brief that gave them the chance to brainstorm. The brief itself didn't start to take shape until we were perhaps halfway through the design process. It's still very much a work in progress and so is not something that's set in stone.
Jon is a master craftsman, who has a lot of experience with timber, and he helped detail a lot of the designs. Adam has a lot of experience internationally and he pushed the brief quite a bit in terms of manufacturing techniques, while Justin brought his knowledge of sustainability to the design process. The TAP range is designed in Australia and, once we chose the materials, this also determined its design characteristics and where it would be manufactured.
The issue of manufacturing Australian- designed products offshore rather than locally is a pertinent industry topic. How did your choice of materials influence where you would have the TAP range manufactured?
We chose to use rubberwood after careful consideration of production efficiency, sustainability, quality control, cost and design integrity. The timber itself is a plantation- grown, environmentally sustainable tropical hardwood that is an agricultural by-product of the latex production industry. It's available in large and renewable volumes throughout Southeast Asia.
Manufacturers in Australia are excellent, however they don't have the experience working with rubberwood. It's a sap- producing timber that requires a specific skillset when using it in the manufacturing process. The machines also have to be equipped to deal with hardwood that produces sap. As a result, we have collaborated with a boutique manufacturer in the south of Thailand, which is where the plantation from which we source our timber is located.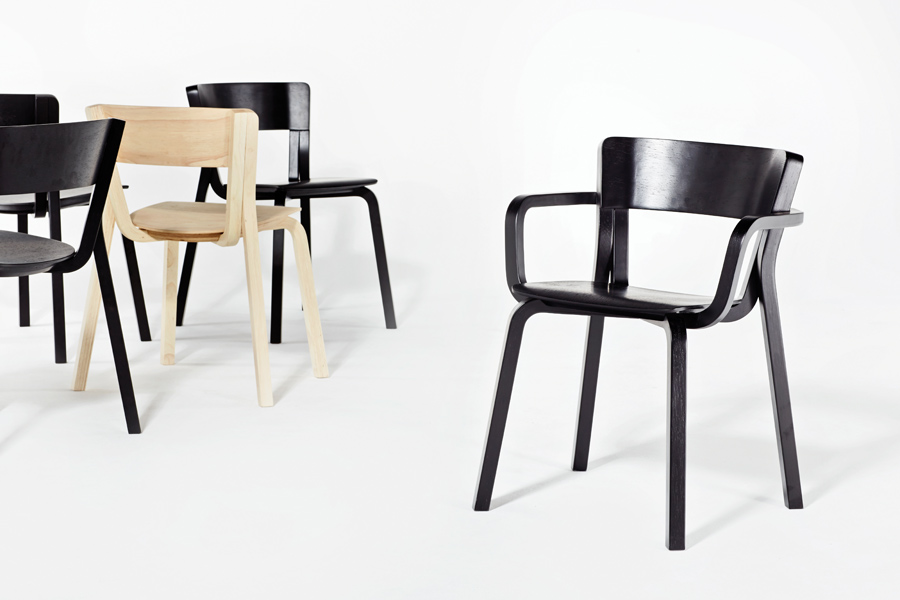 Your online strategy contributes to the commercial success of Dessein Furniture in what is a highly competitive market. But is forgoing a traditional storefront potentially detrimental to the business?
Market research shows that in the past, most businesses were 'from brick to click', whereas now a lot of businesses are purely 'click'.
Not having a showroom means that I can keep our overheads low. It also follows the current growing trend of consumers buying over the internet rather than through a storefront. Being an online store obviously has its drawbacks, but with each designer holding product samples in their state, this model has turned out to be a much more viable option. Consumers can still request to see the product at the designer's studio by making an appointment.
Where do you see Dessein Furniture in five years' time? I hope that in three years' time the brand will be firmly established and we can use our ties with Asia to start looking to expand the business internationally. As a designer myself, I know how difficult it is to break into the market and so hopefully Dessein can offer valuable opportunities to emerging designers. I want to keep on giving back to the design industry.