Article by Online Editor
Designer Helen Kontouris
How has your practice evolved since you first launched Helen Kontouris Design?
Quite significantly actually – in the beginning, the majority of projects were self-initiated. Presently, we work on many projects directly with clients, which is hugely satisfying – mainly because we have built up a strong relationship over time.
Running your own design business must, at times, be really challenging. How do you juggle your time and commitments?
Sure it is, yet it's also incredibly rewarding. I've always been a big believer in doing more today to leave fewer things to complete tomorrow. This has worked very well for me, mainly because it then snowballs for the rest of the week and, as a result, I get more done. I treat my week like I am preparing to go away on holidays. When you're in that frame of mind, it's amazing what you can get done in short bursts of time. Which is the reality of being a new working mum, too.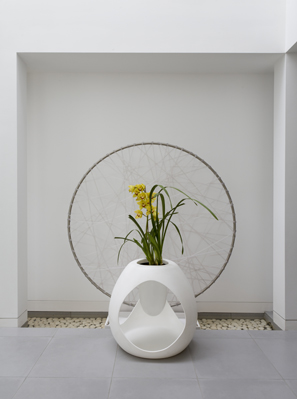 What achievements are you particularly proud of?
I really do have to say that winning the Designer of the Year: People's Choice Award twice in three years (2009 and 2012) is a really great feeling, mainly because it stems from the support of the industry. This makes me incredibly happy. I am also particularly proud of the new collections under my own brand that I will be releasing in early 2013. They are some of the biggest projects I have ever worked on, and I am so excited to have finally made the decision to turn these ideas I've had floating around in my head for the last couple of years into products.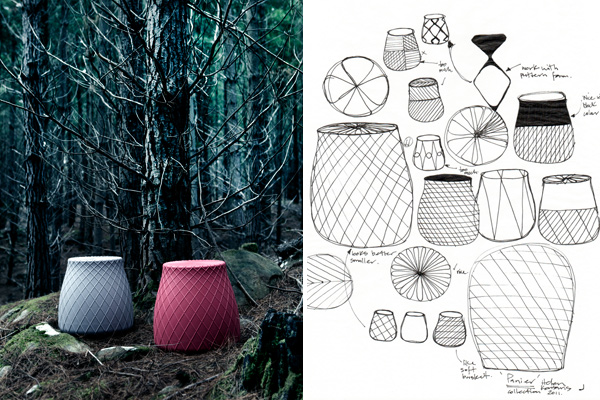 In 2012 you launched the Panier stool with Space Furniture, and you were also one of the designers involved with the One Third launch with Tasmanian manufacturers and local distributor, Stylecraft. How do your partnerships with local manufacturers and distributors differ from those relationships you have with international brands?
They really are very different. I'd have to say, the accessibility of working with local manufacturers is the biggest difference. I can't jump on a plane every week to oversee products in Europe in the way that I can when working with local companies. One of the other main differences is, usually, timeframe. The time it takes to produce a new product is probably halved, because I can discuss problems or ideas far more regularly with a supplier or manufacturer based in Australia.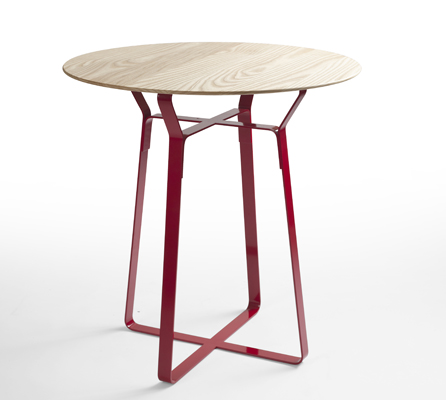 As you've mentioned, this is the second time you've received the IDEA People's Choice Award. How valuable is this sort of recognition when it comes to promoting your work?
I feel so excited to be part of the Australian design industry, which is becoming so strong even on a global platform. To gain such enormous support from your peers, colleagues and the design industry, as well as the public is very gratifying and humbling, as I feel as though my designs are resonating with a lot of people. This is what I have always wanted as a designer.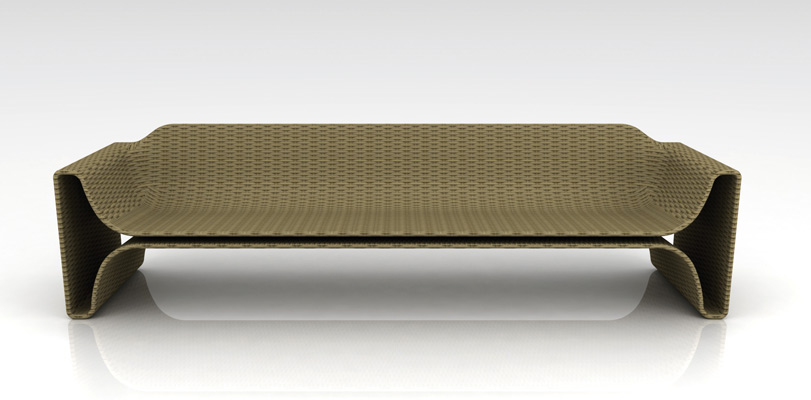 Looking forward, what else will you be working on in the coming months?
Right now I'm working on four new collections to be launched under my own brand in early 2013, as well as some new projects for some interesting local and international brands.