Article by Online Editor
Designer
Sign up for our newsletter
Above: Resident founders Scott Bridgens and Simon James; photo by Steve King. All other photos courtesy of Resident.
This article first appeared in Inside issue 75: The Hospitality Issue.

"I'd be ripping my hair out if something took more than half an hour to put together." Simon James, founder of Resident, is talking about flat pack furniture, a subject he's come to know a lot about in the past year. "Most of our products wouldn't have more than five or six screws, maximum, nor do they take longer than five or 10 minutes to put together."
In a world in which flat pack is usually associated (and not always in a positive way) with a certain Swedish company, it may seem surprising that a new New Zealand company has decided to, at least, consider it for each of its products. "Not everything is, but if we think there's an option there, and it adds something – definitely."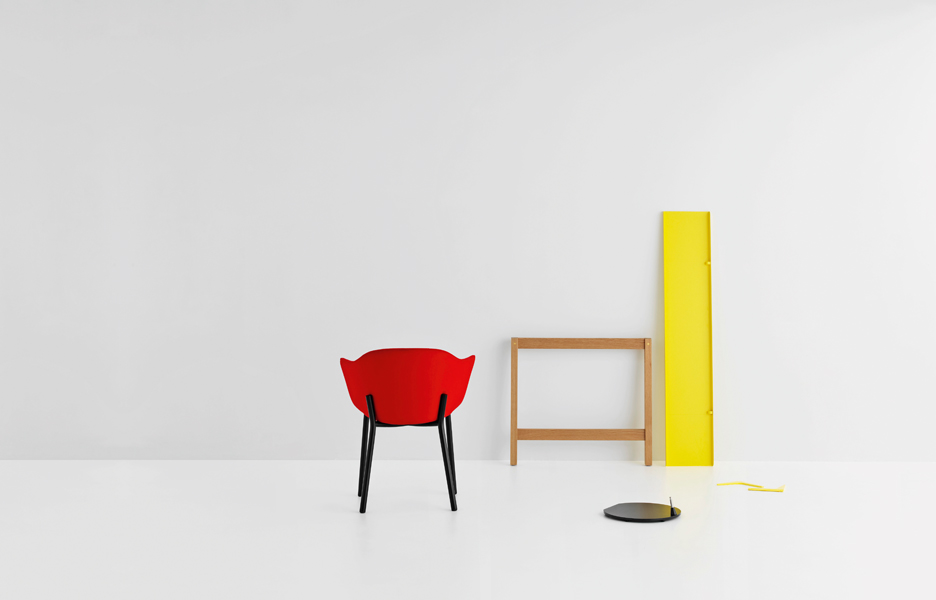 That's not the only surprising thing about Resident, a furniture and lighting company which had its genesis when Scott Bridgens walked into Simon James' office in Auckland one summer's day in 2011. Strangers until then, Bridgens (who had come back to New Zealand after working as operations manager for Tom Dixon) and James (who has a successful design, retail and importing business) got talking and realised they both had the idea of setting up an export- focused company.
Hampered by the tyranny of distance, Simon James Design had struggled to export furniture to Europe and the US in the past. But when Bridgens' logistics knowledge was coupled with James' design background, anything – it seemed – was possible. "Scott was the missing link," says James.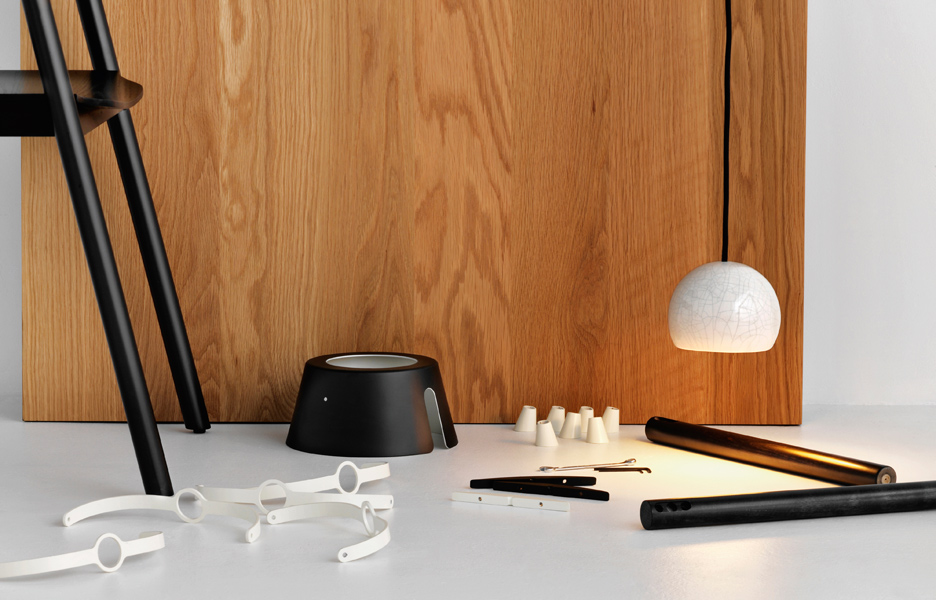 Resident was set up in a cleverly international way: a small head office alongside Simon James Design's headquarters in Auckland; a distribution hub in the UK, to have supply time equal to that of European counterparts; manufacturing both in New Zealand and Europe; and collaboration (like Established & Sons, or in fact many European design companies) with a small stable of designers, artists and architects – all New Zealanders and currently based in various parts of the globe."We've gone with people we know and whose work we admire."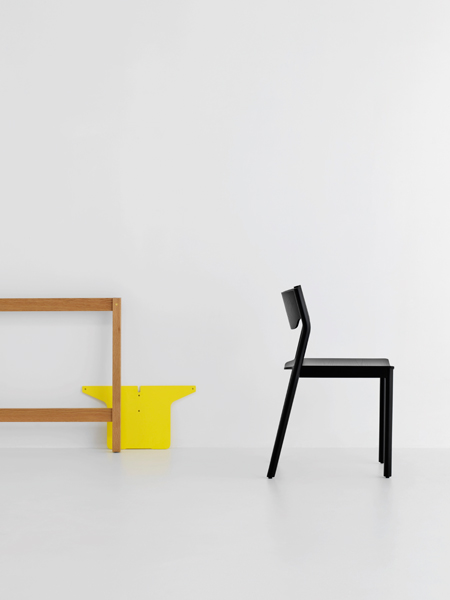 Even the launch of Resident was an international event – with absolutely no presence in New Zealand before its outing at designjunction at the London Design Festival in September 2011. The collection on display, eight products by three designers – Simon James, Jamie McLellan and Jason Whiteley – exemplified Resident's commitment to an aesthetic that is, according to James, "quite crafted, not overly complicated; clean lined
with attention to detail… and product that has longevity rather than being 'on trend'."
Buyers and media were drawn to products such as the ingeniously minimal and flat- packable Spar light by McLellan – who has a background in industrial design. Before setting up on his own and dividing his time between New York and New Zealand, McLellan was head designer for Tom Dixon. McLellan's steel Flyover table, which also comes as a flat pack, is, as its name suggests, inspired by motorways and bridges.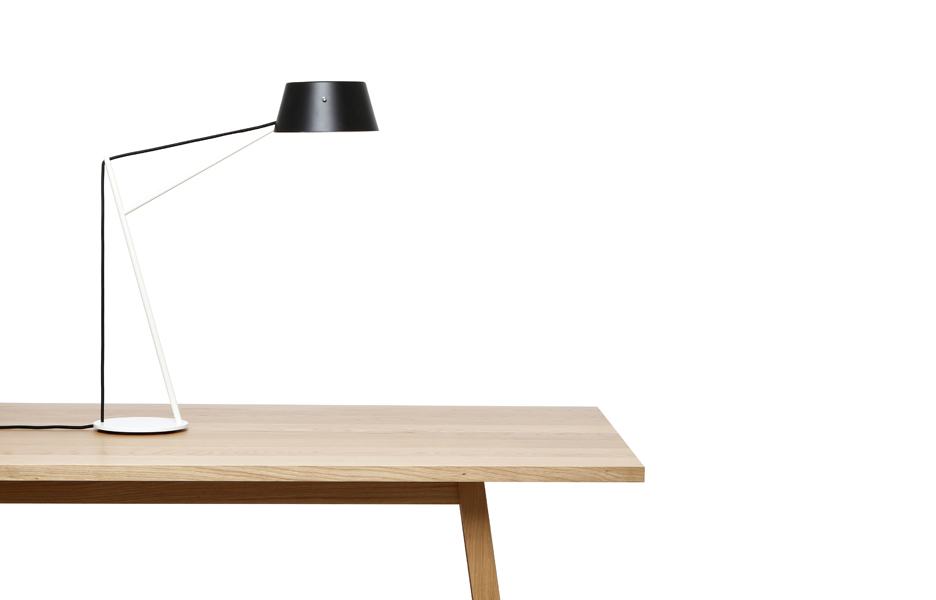 Architect Jason Whiteley, who has collaborated for a number of years with Herzog & de Meuron on architectural and design projects around the world, was represented by his Studio chair, another flat pack item which references simple and robust Swiss wooden chairs. James' contribution was his Hawk chair, which had already been selling well under his own label for a couple of years before becoming part of the Resident range.
Since London – which James viewed as a way of introducing Resident to the market and "letting retailers build up confidence that we were not there one day, gone the next" – works by the group have appeared during the International Contemporary Furniture Fair at the Manhattan furniture store Matter and, notably, as part of Tom Dixon's MOST, the new centre for design, food and cultural innovation at the 2012 Milan Furniture Fair, alongside a broad range of exhibitors, including Quinze & Milan, Studio Toogood and Tumi.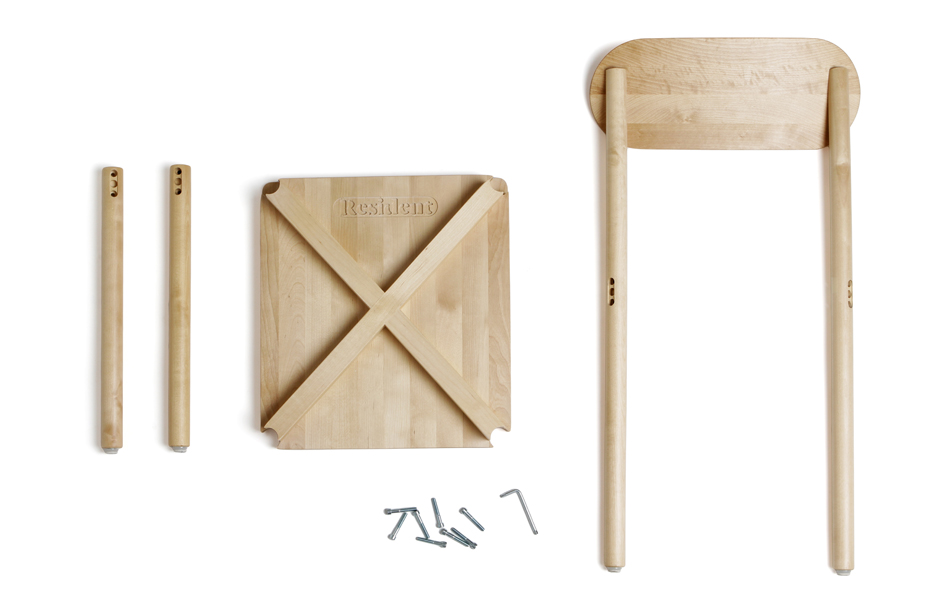 As well as showing Resident designs in situ, the stable has expanded to include architect Nat Cheshire and sculptor and ceramicist Gidon Bing. There was also an interactive area where visitors could construct and deconstruct the pieces. The result, says James, was just as they'd hoped for: extensive coverage in the media (including the cover of an Italian magazine) and attention from design stores, including UK's Viaduct and The Conran Shop, as well as DeDeCe Australia.
Gradually the interest from international stores is translating into orders, says James. "We're excited with who we've got on board – it's more to do with getting the right retailers, rather than trying to work with as many people as possible."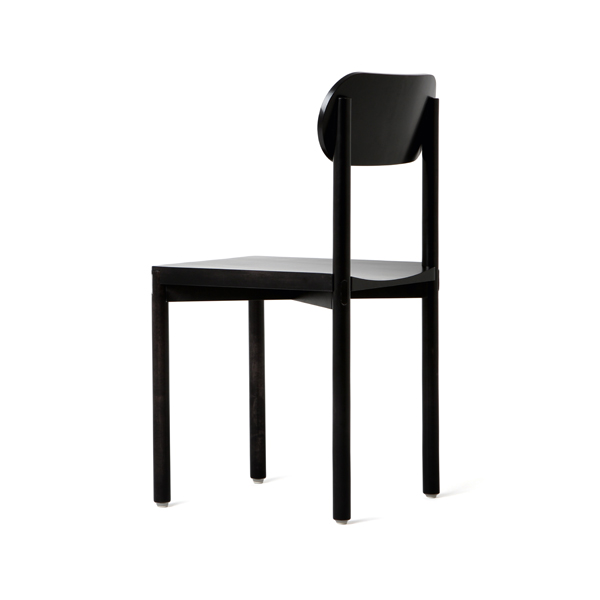 One key priority is to build up Resident's range. "We're focusing a little bit more on lighting in the next 12 months. There are gaps in the range, and spaces are creating a mood much more through lighting than they were five or 10 years ago, so from a sales point of view, it's a good direction to go in."
Down the track, he says, Resident may also go into smaller homewares. "It's an easy way to get something from the brand rather than having to fork out for a big floor light."
Another priority is to get all Resident members, who often communicate by Skype, in the one room at the one time. "We're working on it," says James. "I would say in the next month it will happen – we're planning a bit of a catch-up."
unltd is a new lighting technology by ambience, which allows creative lighting possibilities that have never been possible before.