Article by Maitiú Ward
Designer Henry Wilson
This article featured in Inside magazine 71: No Place Like Home
Above: The Tolix A chair, with a new tan leather cover designed by Wilson
Marcel Breuer's Wassily Chair is one of those rare designs that can be justifiably described as 'iconic'. As New York's MOMA has it, which holds the chair in its permanent collection, it represents "possibly the single most important innovation in furniture design in the twentieth century". It is also something of a victim of its own success: since its design fell out of patent (albeit not its 'Wassily' moniker, which is still owned by Knoll) it has been mercilessly knocked-off by successive generations of shoddy and not-so-shoddy manufacturers, the world over. While a part of our global cultural lexicon, the chair has also become ubiquitous to the point of banality. If it spoke with a local inflection, though, might it find new relevance? When he rescued a replica of the chair from landfill, this is the question that Henry Wilson, a Sydney-based industrial designer, posed to himself.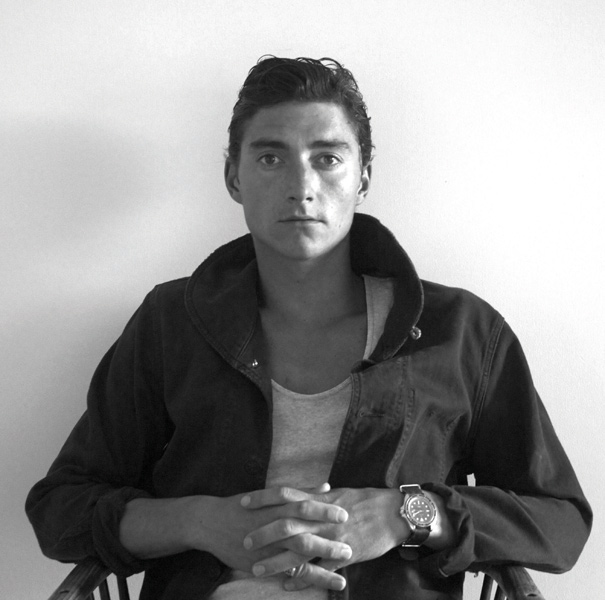 While still young, Wilson has built an international profile through work that directly confronts the knotty, seemingly intractable problems surrounding design's relationship to notions of originality and sustainability. In a consumer society obsessed with novelty and characterised by profligacy, his output to date has focused on finding solutions to problems through adaptation and modification – strategies probably more familiar in the world of architecture than object design. It's an approach that Wilson likens to what he sees as Australia's tradition of backyard 'tinkering', as oppose to out-right invention.
His 'Wassily Chair' is a perfect example of the approach in action – rather than design and build something entirely from scratch, Wilson worked to improve on what was already there, reinvigorating it with what he sees as a more Australian dialogue. The resulting 'new' chair, in tan bridle leather and dusty eucalypt blue powder coat, definitely radiates a much more relaxed sensibility than the black leather and chrome of the original.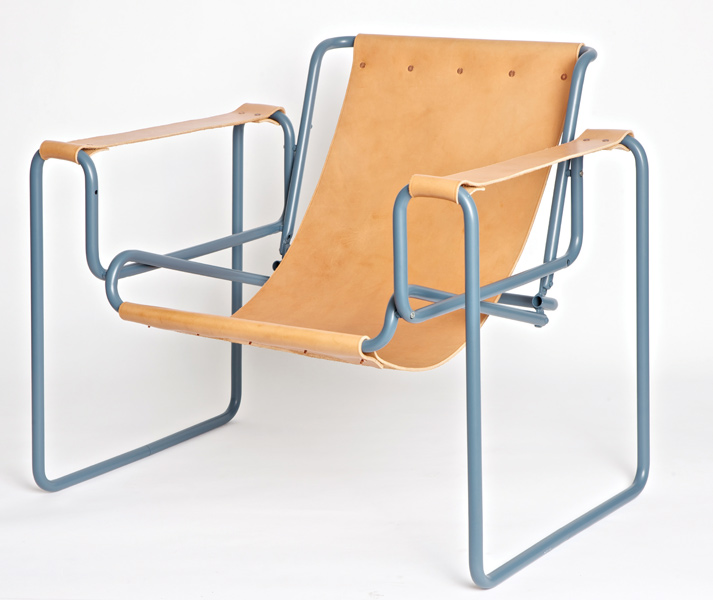 "This is a chair that was born out of post-war Germany. It's harsh, it's grey, it's severe – it's very Bauhaus. It doesn't speak at all of the kind of countries that it's ended up in, Australia being one of them. I've always thought that design should stem from the society that it's born to serve."
Certainly, Wilson's own design sensibility carries a distinct strain of the Australian national character's fabled pragmatism. In addition to his re-imagined 'Wassily Chair', he has also been tinkering with the design for another 20th century classic – the Anglepoise lamp.
"I was researching lights and I came across the Anglepoise, which I'd always loved, and it occurred to me that there's no LED version. I tried putting a compact fluorescent bulb in it and all the weights were wrong, it kept landing on its face," he recalls. "I thought, 'This is a shame, this light's pretty much useless now because all of the old lighting sources are defunct.' So I tried to think of a way to make it into an LED lamp…"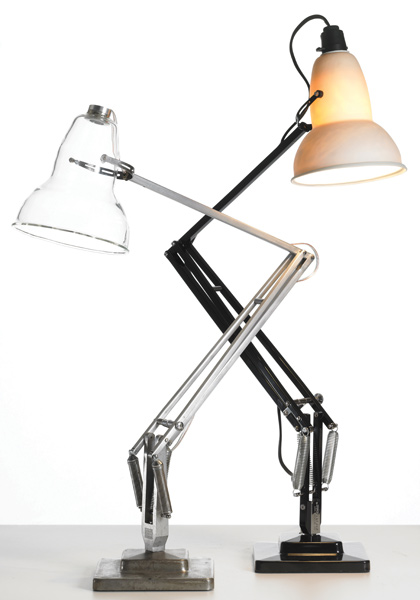 Once again, rather than a complete rebuild, Wilson opted for modification, the end result being two shade options – one an entirely clear version, made of hand-blown glass, and the other, ceramic. In the first instance, given most LED lights are unidirectional, Wilson realised the shading function of the lampshade was redundant, even while it was necessary to have something for balance. Hence, the clear glass shade becomes a transparent facsimile of the previous one in form and weight – a 'ghost', in Wilson's words. Its opaque ceramic sibling, on the other hand, adds warmth to the diffuse but cooler light of a compact fluorescent bulb. The principle behind this adaptation is simple – why re-design, re-issue and re-manufacture when the existing solution is already seen as a design classic?
These small scale, handmade and hybrid interventions recall the 'IKEA hack', whereby generic components from the furniture giant's range are modified by their owners to create bespoke pieces with new or improved functionality. Wilson, though, is also interrogating the commercial logic that drives design development at big international brands, such as IKEA, whereby demand for novelty combines with mass manufacturing's economy of scale to form a self-reinforcing cycle of wasteful over-abundance. "So much stuff gets made in China to get the price down," he points out. "But do we need that many around? Do we need lots of them at a cheap price? Maybe it's just superfluous."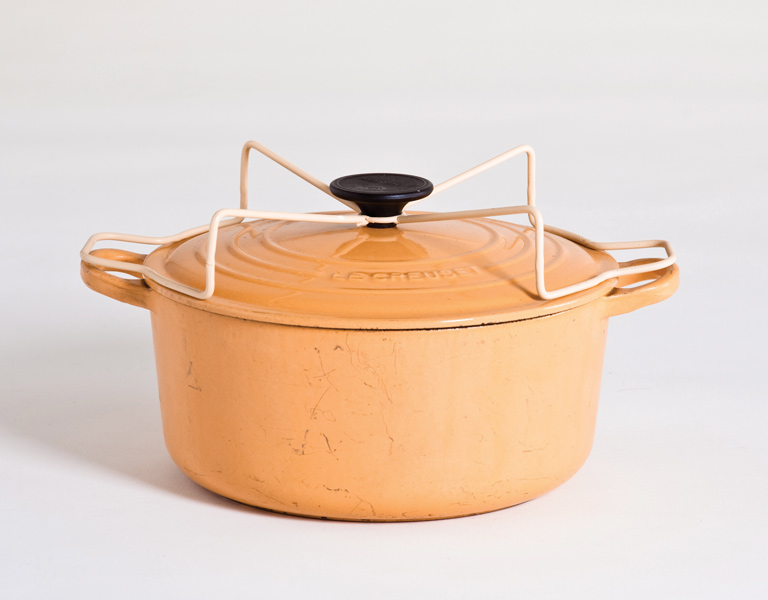 The ethics of mass production are something that Wilson is wrestling with in the wake of his A-joint unit's success, which was the winner of last year's Bombay Sapphire Design Discovery Award. Supremely utilitarian, the A-joint is a flexible joinery system that can be used to create anything from table tops to emergency housing. Wilson's prize included $30,000 for the commercialisation of the design, so consideration of how the production of his work might be scaled up, given it has generally been defined by bespoke or limited edition pieces, has become more pressing.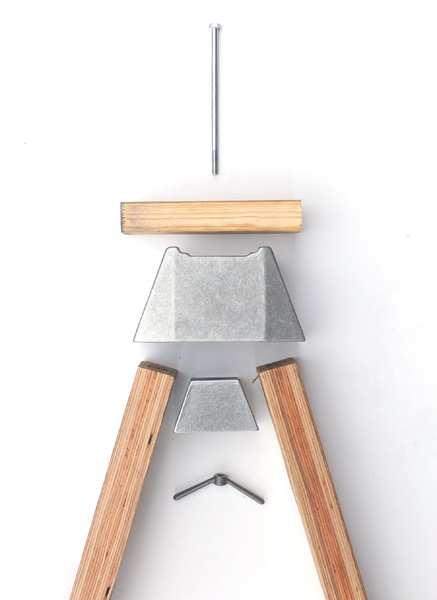 "Australia is not really a country of fabricators, we're a country of tinkerers and innovators," says Wilson. "With the A-joint I was trying to facilitate sustainable action by this method of tinkering as a way of resolving problems. That idea that it could be used in the back shed to hold up half a boat, or that it could be used in a trendy loft to hold up a marble table top."
Wilson's assessment of the A-joint's sustainability in this sense relates to its utility – he has kept its potential application as open as possible, and it can be married with non-proprietary tools and components. The A-joint is currently produced in small batches at a foundry in Sydney, and Wilson is agonizing over whether or not it is useful enough to justify mass manufacturing in China – the fear being it, too, might end up becoming only so much landfill.
The unit could certainly be very competitively priced – as with much of IKEA's products, the cost of assembly is passed on to the consumer, but it also goes one better by passing on the cost of materials, too. When I point out the parallels, and ask Wilson whether he'd consider stocking the A-joint at IKEA, his response is emphatic: "I don't think IKEA would ever take it in this format – it's completely over-made, and it's far too inclusive of other companies' work." His preference if he was to take it to mass market? Well, who else but that icon of Australian, do-it-yourself, backyard tinkering, Bunnings.