Article by Online Editor
Designer Evie Group
This article first appeared in Inside magazine 71: No Place like Home.
All photographs courtesy of Evie Group.
It's midday on the first day of Evie Group's pop-up shop at Sydney's Gaffa Gallery, located in a heritage building that used to house the old Clarendon Street police station. The jail cell-turned-store is so immaculately designed it's hard to imagine that it will all be dismantled in three weeks time. Two Spun lamps are positioned in the window above the display of Frederick glassware and Emily ceramic tea set; a cluster of Spuns, of different sizes and finishes, is hanging in the back corner; solitary Spuns are balancing on tabletops. It's a demonstration of how well these lights work, singly and together.
Gilmour and Chong, who met while they were doing masters degrees in industrial design at the University of Technology Sydney (UTS), and worked for other companies before setting up Evie Group in 2010, are sitting behind an antique desk – Gilmour's grandmother's – lit by one of their Robin desk lamps. On a side wall is Chong's 2005 logic-defying Silhouette chair, designed when he was still a student and exhibited in Object Gallery, Sydney, and the Melbourne Museum.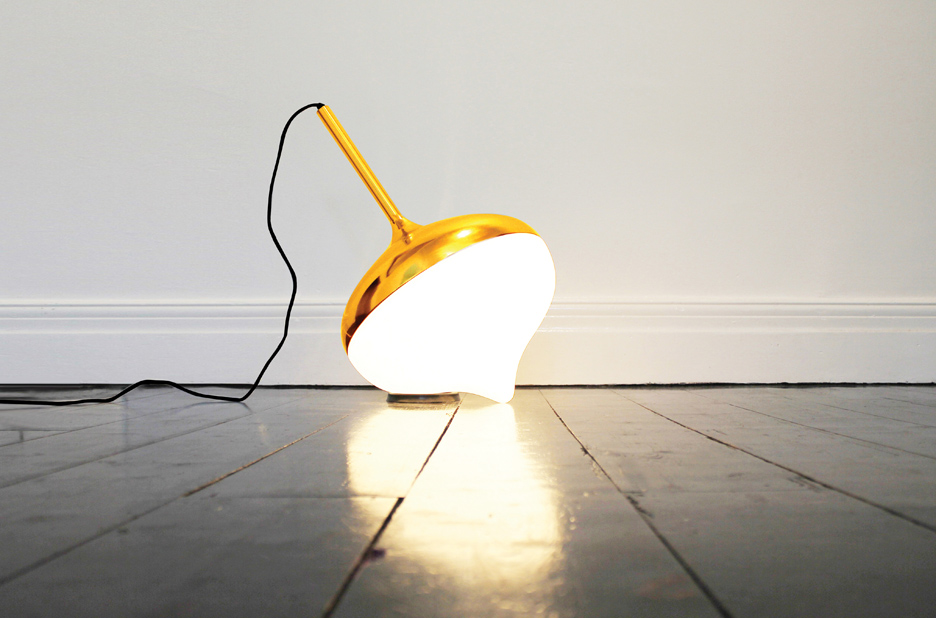 Behind them, lengths of geometric patterned silk fabric (bought by the metre months before from Tessuti in Chatswood) partition off the shop from the store area – an area piled with Spun lamps in two different sizes, in silver or brass finish, and in floor, table or pendant versions. Gilmour and Chong don't want to be caught short.
That's because when Spun, which is an elegant take on the old-fashioned wooden spinning top, was a finalist in last year's Bombay Sapphire Design Discovery Awards, the lamp was picked up by design blogs around the world. Substantial orders started rolling in for hotels, bars and galleries. "Can you imagine a whole bar full of Spuns?" says Chong. "But it was all too early; at that point, there was still tweaking to be made, certification to be done; we didn't want to rush," and the orders fell through.
Look at any of Evie Group's homeware products and there's an admirably unhurried and thoughtful quality to them. "It sounds a bit presumptuous to say it, but we want to design timeless pieces," says the Singapore-born Chong. "We don't want to follow trends."
"That's why we give some of them 'people' names like Emily and Frederick," adds Gilmour. "We want more of a user attachment to them, we want them to be a bit more personalised." Frederick, she says, is named after the Danish prince. "It's tall and skinny and regal, and not quite a Charles."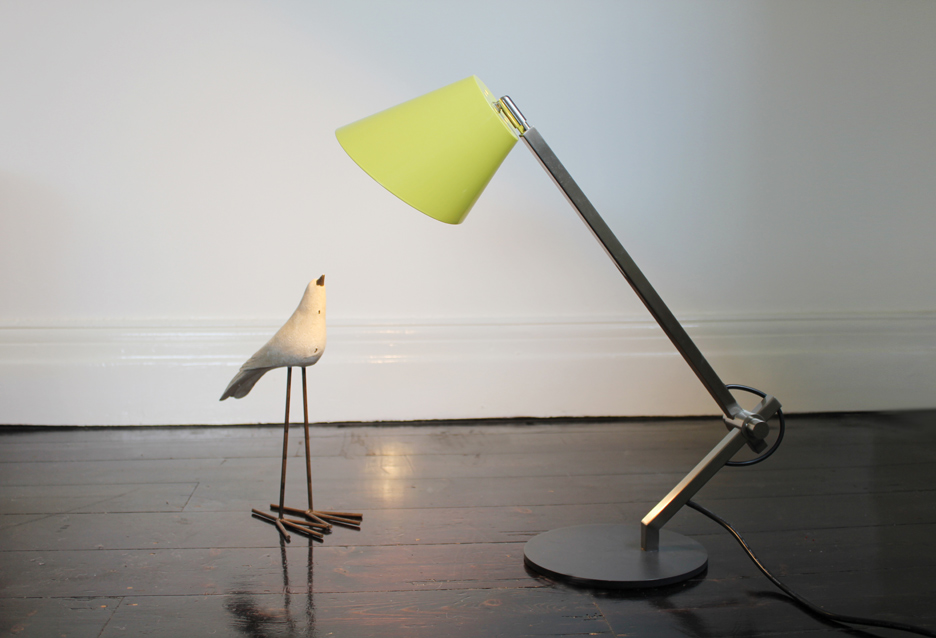 Chong picks up a Frederick glass jug, nestles it in his hands and pretends to pour. Some people have suggested it should have handles. "That would defeat the purity, the ritual nature of it," he says.
Marc Newson was not part of the 'handle brigade'. The influential designer was so impressed with both Frederick and Emily that he named Australian-born Gilmour the winner in the industrial and object design category of Qantas Spirit of Youth Awards in 2010. Part of her prize was an internship in his London office. "I was surprised how small the team of designers is," she says of her time there. "They work really hard."
Gilmour and Chong, whose desks are side by side in the front room of their inner Sydney house, work in a fluid and instinctive way. An idea, they say, may come from choice of material or something as simple as a doodle. "You quite like the look of a contour, think it might work for the edge of a seat and develop it from there," says Chong. "We explore, experiment and see what we can do."
They work separately and together, take bits and pieces from each other's work, discuss the merits, or otherwise, of certain things, always, he says, "having to give a valid reason why something isn't suitable rather than saying, 'I don't like it'".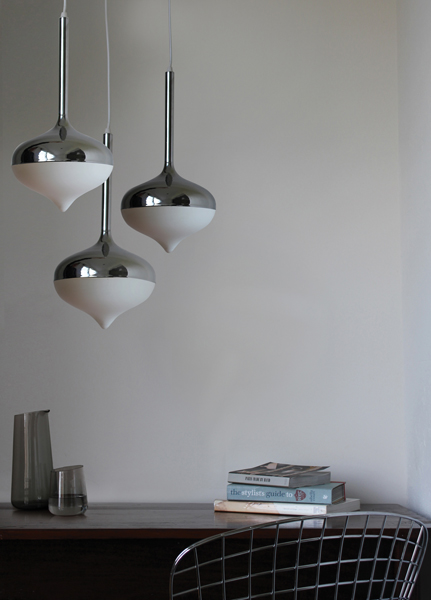 Each, they say, has specific strengths – while their design skills may be equal, Gilmour is particularly good at web graphics and the business side of things while Chong, who studied manufacturing engineering before industrial design, is better on the product output side. Both speak Mandarin and visit suppliers in Australia and overseas to keep an eye on quality, but also to make sure that workers are treated ethically.
While they're happy to build the business slowly – they still do graphics work for clients and Gilmour teaches at UTS – their long-term aim is to make more of an inroad into the international market, build their product range and eventually collaborate with other designers on projects.
Whatever they do, they are unlikely to stray far away from their goal of creating pieces that are, according to Chong, who wears a handcrafted IWC Portuguese watch, "old but new, taking on classic styles and making them look modern". He likens their work to "a new version of a Parisian apartment, something with a bit of character, but a level of sophistication about it".