Article by Online Editor
Designer
Technological lightness, versatility and innovation: these are the design values that underpin the business of Italian furniture manufacturer Alias. Established in 1979, the company has developed lasting relationships with a number of leading design names – among them Jasper Morrison, Philippe Starck, Alberto Meda and Michele De Lucchi.
The company's initial success came in the form of Giandomenico Belotti's Spaghetti chair – their first product, and a piece that has been included in MoMA New York's permanent collection. Originally called Odessa, the chair was renamed after the product was shown in America and viewers likened the PVC strings that form the seat and back to spaghetti.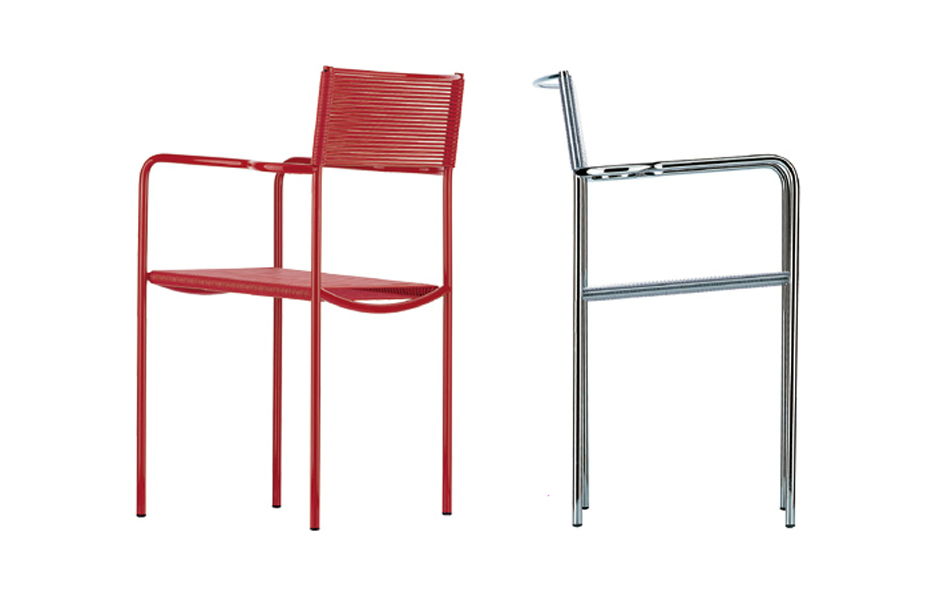 This simple product uses just two materials to produce a piece that is guided by the way the sitter uses the chair. The PVC offers flexibility in the seat; it can be stretched and deformed, yet still returns to its original shape. The steel frame, meanwhile, features a handle behind the chair's back – making the lightweight object easy to move.
Andrea Sanguineti, Marketing Manager of Alias, says Belotti's design embodies many of the aims of Alias as a brand. "The focus is not on the shape, but on the way you interact with the chair. Similarly, our approach is focused on function and durability. The shape of the product is a result of this process – we're not driven by form. This is something that is still in the company DNA."
Spaghetti remains an important part of the Alias collection, and was the starting point for a Jasper Morrison design produced for Alias in 2011. Morrison's Tagliatelle chair features a series of elastic belts wound around a tubular steel frame, reimagining Belotti's original design. Morrison's design, like Belotti's, is simple, light and driven by function – a durable piece that is highly efficient in terms of material use.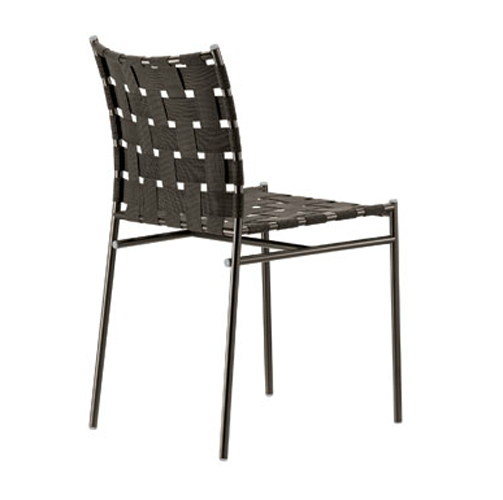 Based in Bergamo in northern Italy, much of Alias' success hinges on the strong partnerships the company has nurtured with local, highly specialised manufacturers. Ninety-five percent of the Alias range is produced within a 40km range of the Alias headquarters in Bergamo. Sanguineti explains: "[Northern Italy] is an area very well equipped in terms of technological production – which is fantastic for us. We're lucky, because there are so many specialists and, on top of that, production is quite flexible: the same factory that produces our aluminium also makes motorbike engines and lighting components."
He continues: "It's very different to the American style of manufacturing, where big companies try to produce everything internally. They're big, but they're also limited; they need to focus on developing only a few technologies. Aluminium, for example, requires huge investment – and it only makes sense to produce it internally if you have huge quantities going through the production line."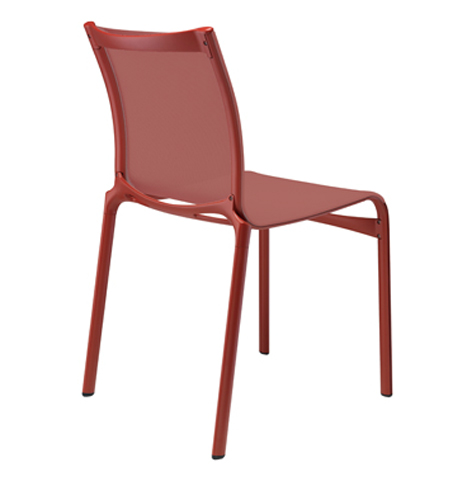 The upside of Alias' model is that the company can use a range of specialist – and predominantly local – manufacturers to produce pieces that have been refined through research, material innovation and specialist production technology. Economy and efficiency are evident throughout the collection – the company favours an industrial design approach over bespoke, handmade components. The celebrated pieces in the collection reflect this: like the Spaghetti chair, the Frame chair designed by engineer Alberto Meda is similarly streamlined, with an aluminium frame and PVC mesh seat.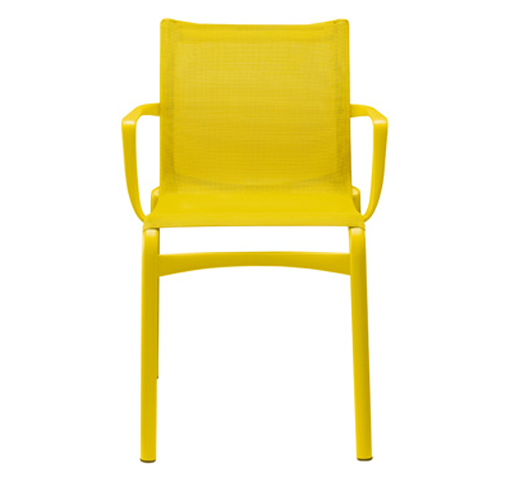 The company boasts a number of award-winning designs, including Laleggera, a timber chair designed by Riccardo Blumer and made in a timber factory near Venice. Extraordinarily light, the wooden chair was born out of Blumer's interest in the physical relationship between different materials and a fascination with the efficiency of nature, where light structures can be remarkably strong. Laleggera features a slim timber skin that is then injected with polyurethane to form a rigid, light core that fuses with the timber exterior. This production technique, usually used to manufacture gliders and surfboards, has been cleverly adapted to produce a unique interpretation of the timber chair. The piece won the Compasso D'Oro in 1998, and is included in the MoMA New York collection as well as the Centre George Pompidou in Paris.
The company has seen some changes in the last ten years, forging partnerships first with Cassina, who bought Alias in 2001, and then the Poltrona Frau Group in 2005. For five years as part of the Poltrona Frau Group, Alias focused on developing their outdoor collection, before a management buy-out in 2010 allowed them to refocus on a broader product range. In 2011, the company returned to Milan Salone with a stand built from 1500 Spaghetti chairs. They'll exhibit again in 2012, launching three new projects along with Morrison's complete Tagliatelle collection – a range that the company, no doubt, hopes will become another Alias design classic.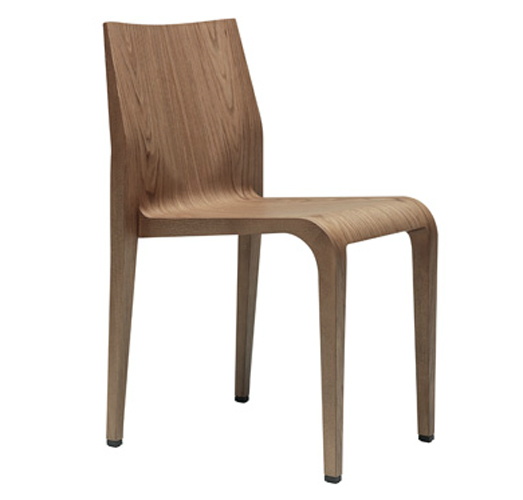 Alias is available in Australia through Corporate Culture. www.corporateculture.com.au