Article by Online Editor
Designer
Known internationally for its collection of design classics, furniture manufacturer Herman Miller played an integral role in the popularity of the modernist furniture style in the mid twentieth century. The US-based company – whose history dates back to 1909 – continues to manufacture famous pieces designed by celebrated mid-century figures including George Nelson, Charles and Ray Eames and Alexander Girard, and also produces new collections in collaboration with contemporary designers such as Yves Béhar, Studio 7.5 and BassamFellows.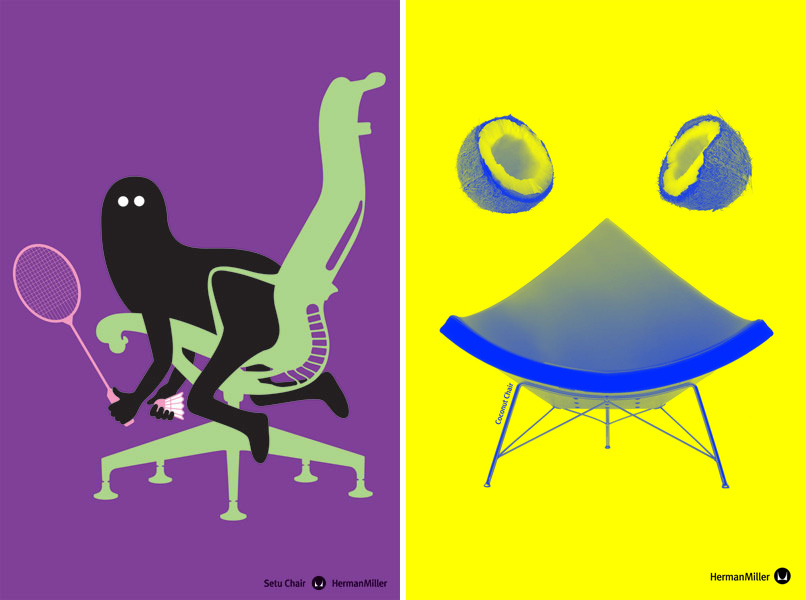 Though known primarily for its furniture collections, this new exhibition, currently on show in Melbourne, celebrates the poster designs commissioned by Herman Miller. Called Then x Ten: The Power of the Poster, the exhibition shines a light on some of the unique artworks that have, over the years, been used to promote the company's furniture collection.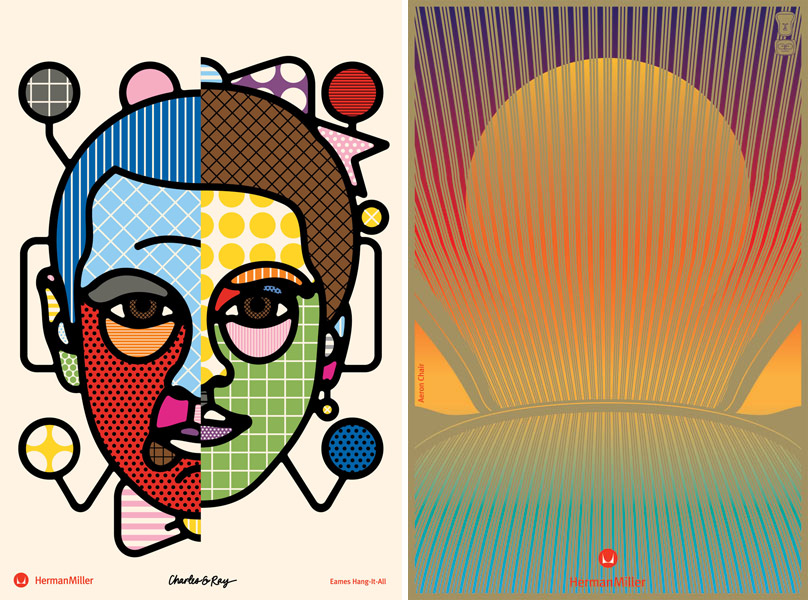 Curated by Steve Frykholm, creative director of Herman Miller for 42 years, the exhibition features ten standout posters selected from the Herman Miller archives alongside ten new posters, designed by prominent contemporary graphic designers.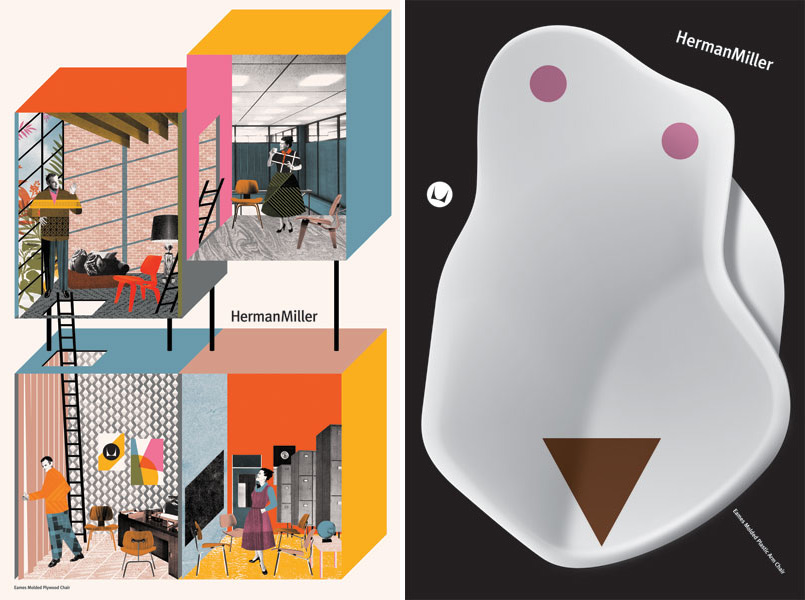 Ten of today's leading artists have each been commissioned to design an imaginative new poster that celebrates the Herman Miller brand. The ten new posters have been designed by:
Jonathan Zawanda (Australia)
Eda Akaltun (Turkey)
Emily Forgot (UK)
Craig Redman & Karl Maier (Australia)
Keiichi Tanaami (Japan)
Kam Tang (Hong Kong)
Genevieve Gauckler (France)
Sanghon Kim (Korea)
Mrzyk & Moriceau (France)
Felix Pfaffli (Switzerland)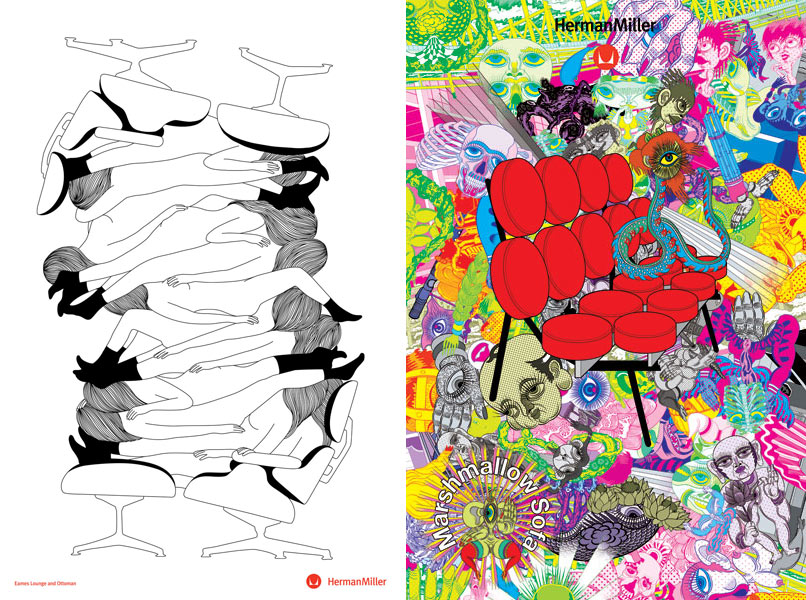 Just as many of the Herman Miller furniture pieces are included in museum collections, several of the archival posters included in the exhibition feature in MoMA's collection. On show alongside the new commissions, together this poster collection is conceived as a celebration of the manufacturer's continued collaboration with talented graphic designers.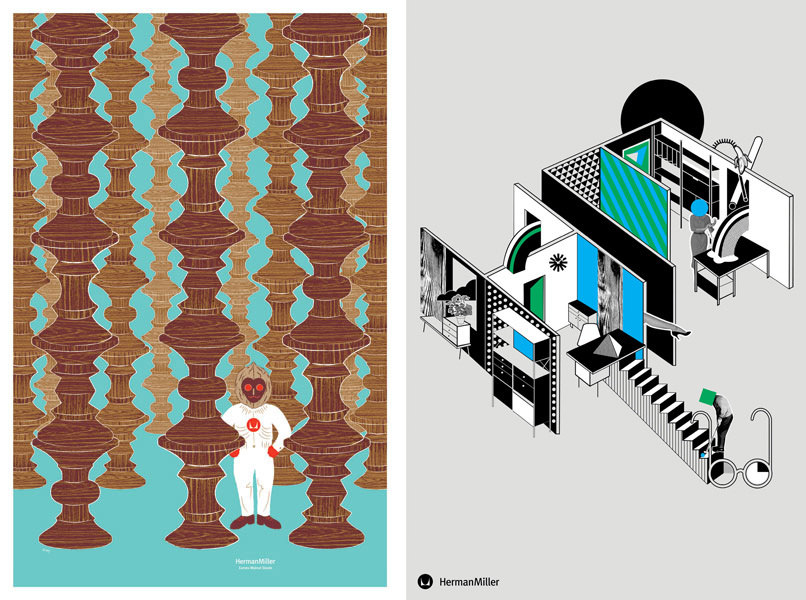 Each of the new artworks has been screenprinted in Melbourne with a limited run of 10 prints. Following its first public showing in Melbourne at fortyfivedownstairs, the exhibition is then expected to tour the Asia Pacific region in 2012-2013.
Fortyfivedownstairs, 45 Flinders Lane, Melbourne 3000
14-25 August 2012