Article by Online Editor
Photography by Paul Barbera
Designer Daniel Barbera
As a designer, 35-year-old Daniel Barbera is patient. Where other designers might rush to push a product to market, Barbera quietly and diligently refines a product until he feels absolutely sure it's ready to not only hold its own in a fickle market, but also stand the test of time. Since 2003, his understated but impressive designs have earned him a reputation for an impeccable sense of quality and craftsmanship.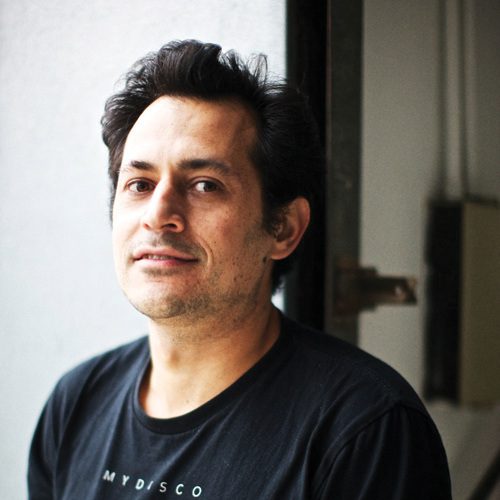 One of his latest designs is the Bronze table (available in 1200-millimetre and 1600-millimetre diameters), which is a testament to the value of Barbera's 'slow design' philosophy. The table was first conceived in 2008, inspired by his interest in ancient history and timeless materials. But because Barbera wanted to perfect the production process, he had it on the backburner until its launch at the 2010 Fringe Furniture exhibition, in Melbourne.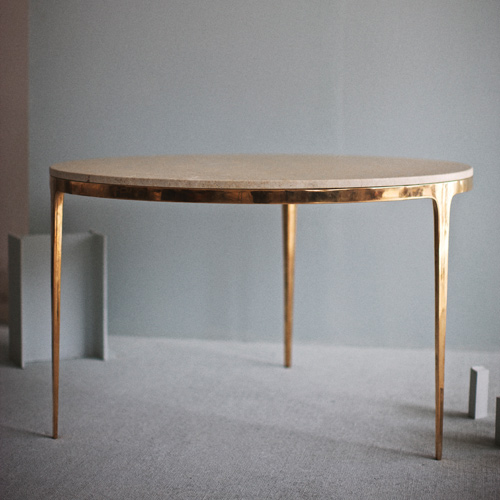 Available with a timber or marble top with a cast solid bronze frame, the table is a slight departure from the materials he traditionally uses (mainly steel and timber), but it remains true to Barbera's design ethos of producing things that have built-in longevity. It's an opulent piece that can be described as Clash of the Titans meets Donald Judd. "It blurs the line between what is old and what is new," he explains. "Because of the materials, it can fit into both a contemporary or classic setting. It's great to design a piece of furniture with longevity that is timeless."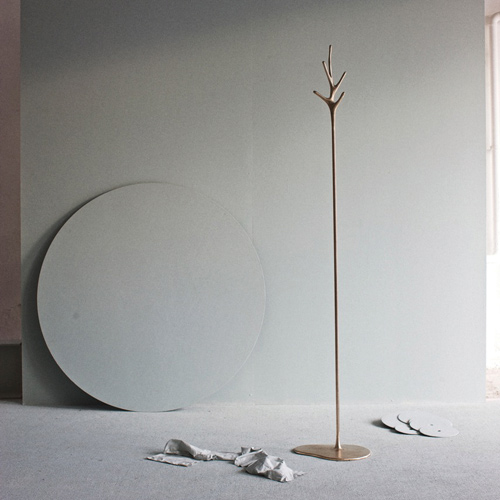 Barbera says he wants the Bronze table, and the Bronze coat stand, to be a style and construct that will weather with the ages and, as he jokes, perhaps even survive a nuclear bomb. "I want to build something so that when someone buys my product, they are already thinking about passing it down to their children, even if they haven't had them!"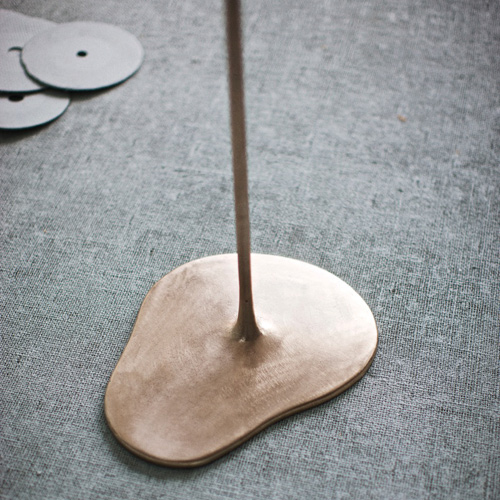 The Melbourne designer focuses on "logical design outcomes," he says, a term he uses to explain why designs can often resemble one another. "As designers, we use the same reasoning, the same logic at times, and what often happens is that we can end up with similar outcomes." He admits that there's an inextricable tension that's attached to this idea. "As a creator, we want to feel some level of originality."
With some very high standards, Barbera is only interested in designs that can be fabricated using low-volume runs. His process is based on working with old industrial techniques and craftsmen, merged with some of today's enabling technologies, to deliver something he deems perfect. As he did for the Rouse table design, he's more than willing to spend his own money on producing extra prototypes if he is not happy with the proportions. "I've always been self- funded, and invest a lot of time and money back into developing new products."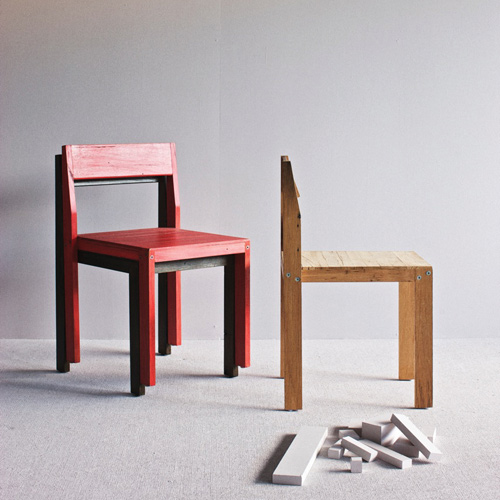 Currently, Barbera devotes a lot of time to bespoke furniture for clients. He uses a hospitality analogy to describe the difference between selling existing designs and custom-making furniture. "As a chef, you can work to a set menu and things just run smoothly, but you can get bored. On the other hand, if you have a customer who asks you to make up a dish, you can cut up too many ingredients and end up with a very messy kitchen. Both have their benefits and challenges."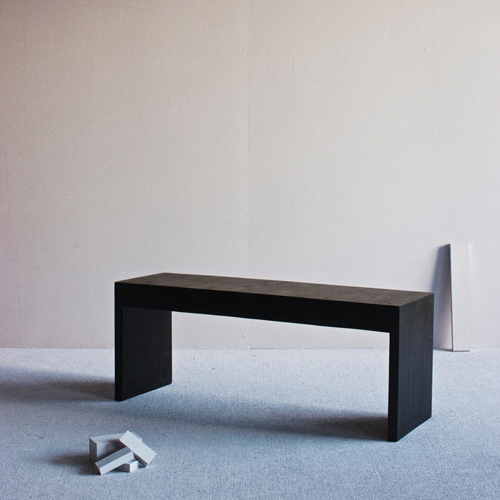 When not working with architects and interior designers, Barbera teaches furniture design at Swinburne University. "I like working with students," he says. "They keep my mind fresh… I often get very logical – whatever I design needs to be built – but it's sometimes important to think of the 'what ifs' to push things." He also says that wearing many hats can help. "We can draw on our different interests and skills like a Venn diagram."
But, despite Barbera's self-proclaimed bent to process-orientation, he yearns for a more artistic existence. "Ideally, I'd like to work like an artist, but be a designer…" he says. His plans are to finish the year off with all his current projects completed, and then attempt to take three months off to put things to paper. Asked whether he considers his proposed time off to be work, he replies with a grin, "Absolutely, it's an incubation period for my ideas."