Article by Online Editor
Designer
Above: Honor Freeman, 'Every cloud has a silver lining', slipcast, handbuilt porcelain, silver lustre (2012). All images courtesy JamFactory.
This article was originally published in Inside issue 76: The 'Out of Town' Issue.
Australia's design landscape has long been characterised by innovation and invention. New design centres and creative hubs open frequently – from the ambitious Midland Atelier in Western Australia to the popular Workshopped in Sydney – and stand as unquestionable proof that the Australian design industry is thriving. These groups not only support and nurture the careers of many of the country's best designers, they are also testament to the sense of community that is necessary for the industry's growth and development. So when an organisation such as the JamFactory celebrates its 40th anniversary, it's a milestone on a multitude of levels.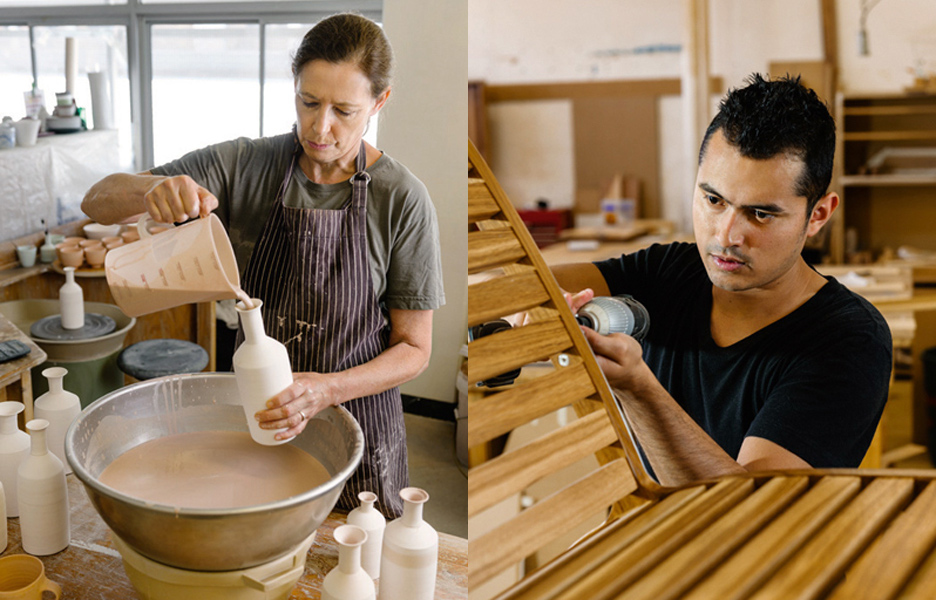 Established in Adelaide in 1973, this not-for-profit organisation was originally located in an old jam factory in the leafy suburb of St Peters. Its relocation to the current Morphett Street site took place in 1992 and brought with it a reinvigoration of Adelaide's inner city. "There is a stronger culture of entrepreneurial designer-makers across jewellery, glass, furniture and ceramics in Adelaide than would otherwise be the case," says JamFactory CEO Brian Parkes. "And many of these people are working at an extraordinary international level." High- profile designer-makers such as Khai Liew, Nick Mount and the original members of the Gray Street Workshop are all part of the JamFactory 'family' and have, at some stage or another, called Adelaide home.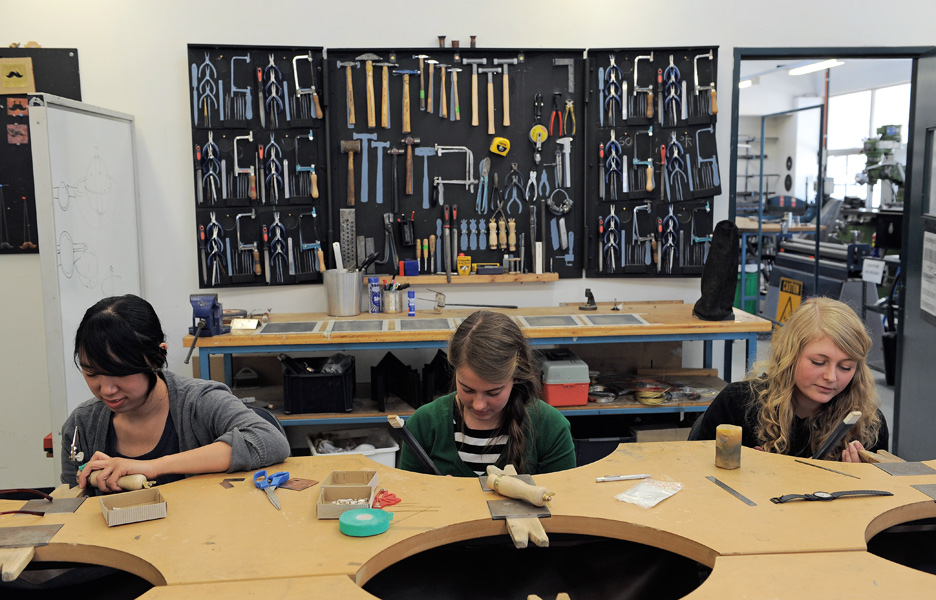 The localised sense of community is undeniably strong; however, the JamFactory's impact can also be felt on a much larger scale. "What's interesting is that it has trained hundreds of people," says Parkes. "And over 40 years those people are [now] spread far and wide." The JamFactory's Associate Training Program is a two-year course in ceramics, glass, furniture or metal. Its success lies not only in teaching associates the relevant technical skills necessary for their craft, but also in providing them with the essential business skills required to sustain a creative practice. Many alumni, such as Clare Belfrage, the current creative director of the Canberra Glassworks, are now key industry players who are in turn influencing the next generation of designer-makers.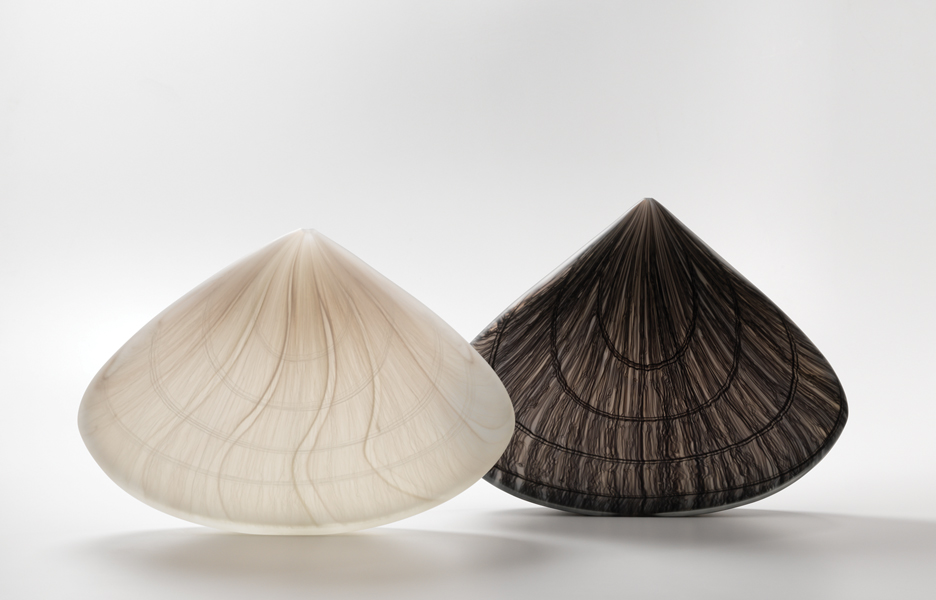 Alongside the Associate Training Program, the JamFactory's current suite of activities reads like an ambitious wish list: retail, exhibitions, publishing, workshops, manufacturing, studio rental and commissions.
"We have the great luxury of having studios where we run training programs and where we can manufacture things, but we also have shops and a gallery where we can expose those things to an audience," reflects Parkes. "It's the combination of these assets that has enabled us to expand the designers' horizons." As a result, the JamFactory has been a fertile testing ground for new ideas, with trailblazers such as Caroline Casey having designed and prototyped her first range of furniture when she was a designer- in-residence there in the early 1990s.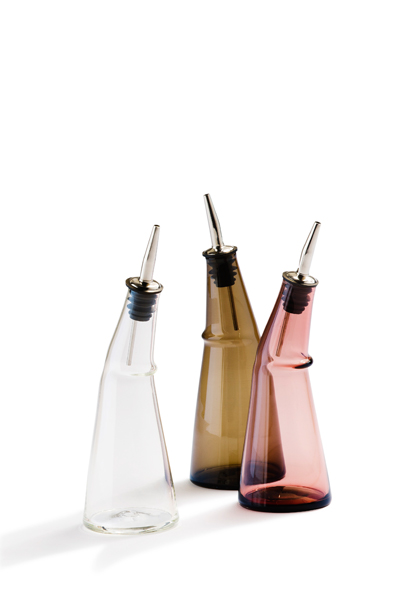 More recently, the JamFactory has embarked on a manufacturing model that is proving successful from both creative and business perspectives. Launched in 2012 at Design:Made:Trade in Melbourne, the JamFactory's batch-produced products are high-end handmade objects that retail at very affordable prices. It's an incredibly savvy branding exercise on the part of the organisation, but, more importantly, it contributes in a meaningful way to the JamFactory's training program. The KINK oil bottle, for example, is a great product for glass associates to practise their hand- blowing skills and, in fact, each product in the range allows associates some sort of technical development.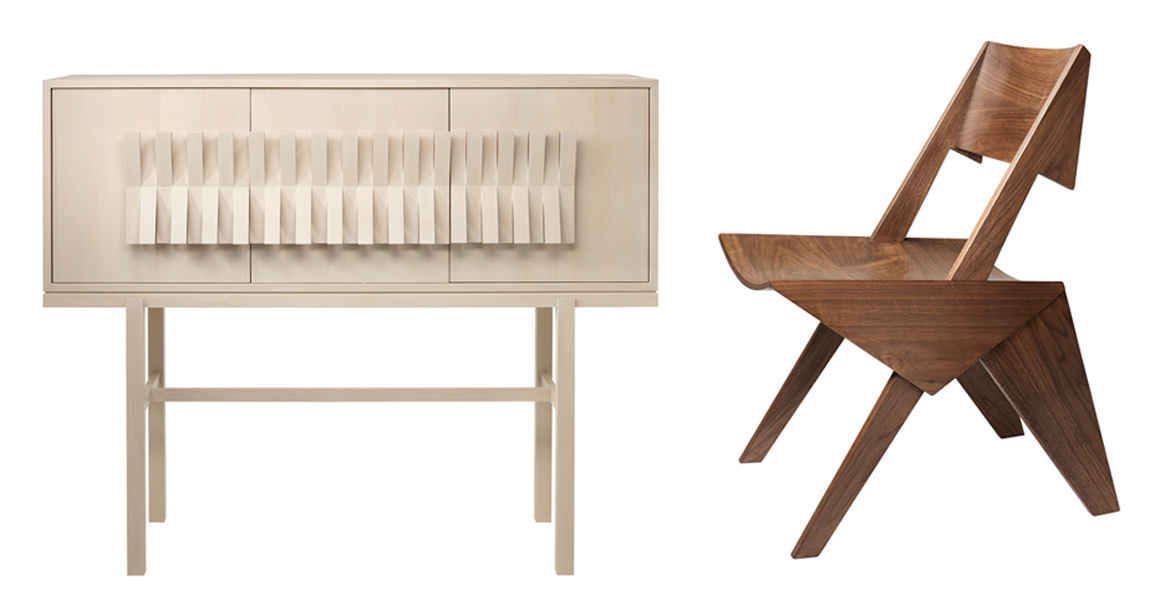 So what do the next 40 years hold for a well-established organisation that seems to have already done it all? When Parkes was appointed chief executive officer in 2010, one of the first things he undertook was some very ambitious strategic planning. A key focus that emerged from those lengthy discussions was an interest in regional engagement. Soon after, coincidentally, the new owners of Seppeltsfield Winery approached him. "We talked in very open terms around a 'what if' scenario. 'Imagine a campus of the JamFactory in the Barossa Valley', which from the first meeting seemed absolutely preposterous," explains Parkes.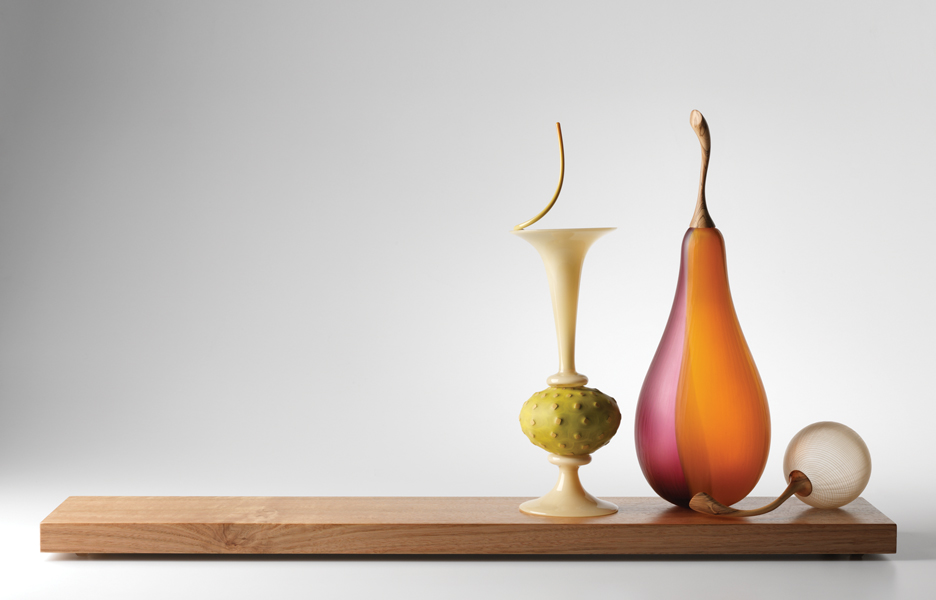 As far-fetched as that idea may have seemed at the time, it's happening. And in late 2013, a satellite campus of the JamFactory, with a shop, studios and gallery, will be housed in the refurbished stables building at the winery's historic site. Its partnership with a winery well-respected for its quality and artisanal training speaks of the heritage and integrity of the JamFactory brand, and also adds significant weight to South Australia's tourism industry. It also cements design as a growth industry within a national context – and offers yet another vibrant addition to Australia's design landscape.
The JamFactory is currently hosting an exhibition entitled Designing Craft/Crafting Design: 40 Years of JamFactory running from 19 April–8 June 2013, showcasing the work of 40 contemporary artists, designers and craftspeople – all of whom have worked in or are alumni of JamFactory's studios. The work of Nick Mount, Clare Belfrage, Honor Freeman and Kirsten Coelho shown in this feature will be included within the exhibition.