Article by Online Editor
Designer
By virtue of size and beauty alone, this handsome coffee table-suited book on Charles and Ray Eames is something of a 'must have' for those of the design/architecture/modernist ilk. Indeed, with just over 400 pages and in the super large AMMO format, the coffee table is almost mandatory. Inside, the pages brim with images of fabulous chairs, interiors, graphic design, textiles and photography from the lives of the infamous Eames duo, making the book a design object in itself.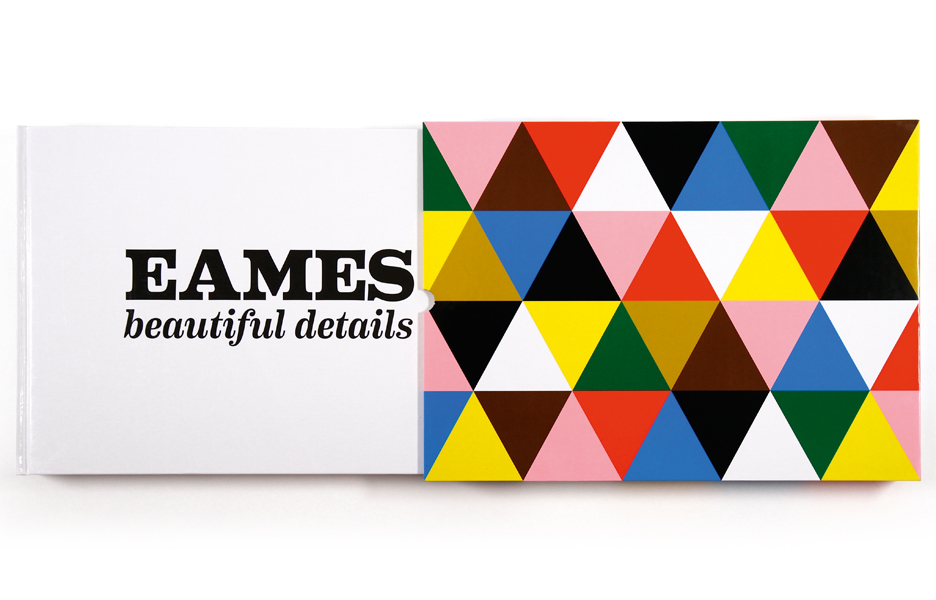 Divided into paired sections (Charles + Ray, Work + Play, House + Home) the format gives the impression of order. There is, however, something quite disorderly about the whole, which reflects the introductory observations of Charles and Ray's grandchild, Eames Demetrios, on the non-linear complexity of the Eames evolution. This is not an academic or analytical text; rather, it comprises family observations and anecdotes bundled together under different headings.
The language is not literary. Instead, it is delivered in the style of spoken voices, with quotes and observations that appear to have been transcribed from various conversations. This impression is further complicated by the disjointed shorthand of familial understanding, the poetry
of Lucia Eames and a lack of photographic attributions. The Eames' photographs are jumbled together with family snapshots and location shots by unnamed photographers – a particular disappointment of the book that makes any observation of the Eames' photographic style impossible.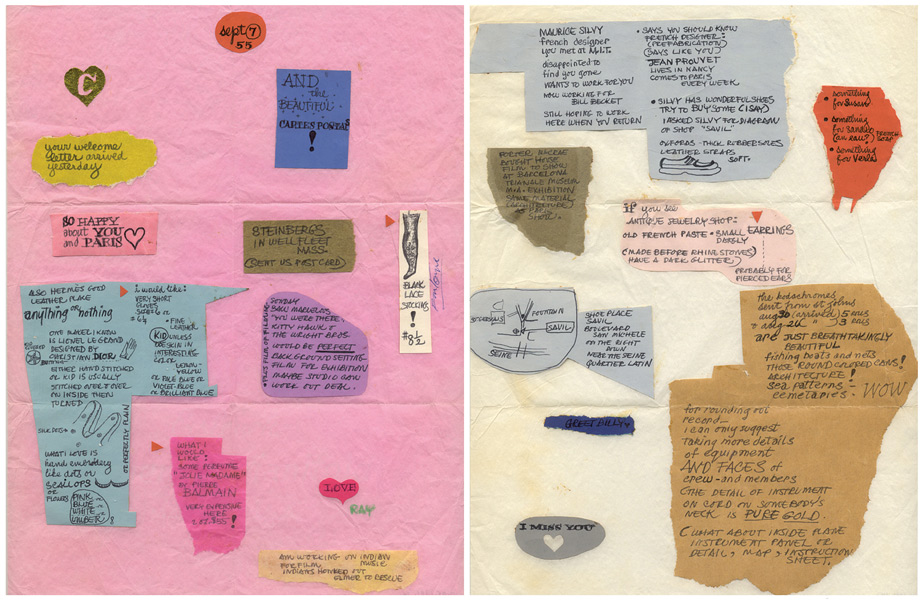 These things said, it should also be noted that there is already a glut of readily available academic and analytical commentaries on the Eames. So, too, is there a plethora of facts and figures that have been used to analyse the work of these prolific mid-century designers. Which begs the question: should a book that so clearly addresses visual pleasure also be a portal to detailed information? Reading a book of these dimensions can become an ungainly task, even with the assistance of larger typefaces. This book functions best when left open on a table, with each spread observed in random isolation. In this fashion, pictures such as those of Charles Eames with Eero Saarinen are charming, as is Charles' accompanying quote: "… that was still a time when people had best friends, and Eero and I were best friends." Such usage also allows the book to act as an instigator of thought and conversation based on specific moments, such as the introduction of plastic to their designs, or the incorporation of the fabrics of Alexander Girard, rather than the closed book's role of generalised prompt.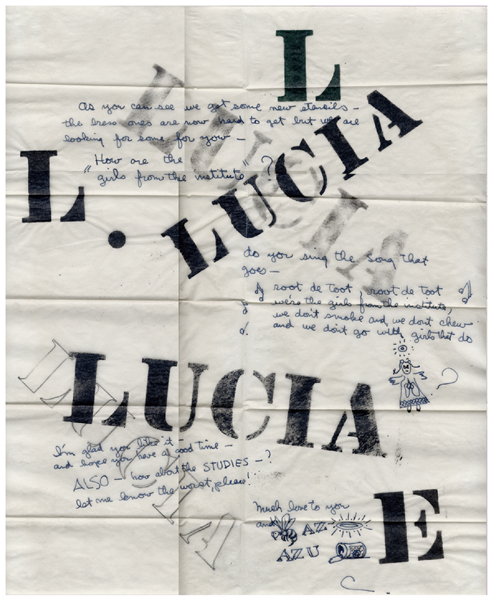 The inclusion of the pictogram correspondences from Charles to his daughter, Lucia, is a delight and, paradoxically, makes the family scrapbook indulgence forgivable. This is a book designed to share some of the joy the Eames found in one another; a message not applicable to an academic tome or analysis of their design practice. The Christmas and birthday images, for example, are particularly cheering. The book is, in fact,
a lovely documentation of a family – albeit a family that has profoundly affected the way contemporary design is viewed and executed. It is also, as previously stated, a beautiful design object in its own right and thoroughly worthy of the Eames name.
Eames: Beautiful Details, Steve Crist & Gloria Fowler (eds.), AMMO Books, 2012. RRP $275. Distrubution by Books@Manic