Article by Online Editor
Designer
Sign up for our newsletter
This article first appeared in Inside magazine 71: No Place like Home.
Photographs courtesy Australian Tapestry Workshop and Carol Hummel.
In de-funding Craft Australia, the Visual Arts Board (VAB) has summarily rung the death knoll for what was an integral part of the craft community. Basing its verdict on a finding that it was not meeting the needs of the sector and was too reliant on government funding, the VAB allowed for no reversal and its decision is final. Both allegations are being contested; however, it's all too late as the decision to de-fund was made without dialogue, without consultation and without the opportunity for Craft Australia to redress the concerns. Indeed, to be able to transfer archives and online services, Craft Australia was forced into the ignoble position of begging for an extension until late April, but that, as they say, is that.
Craft Australia will no longer exist to the chagrin of many, but perhaps most poignantly to Jane Burns, founding director of Craft Australia (1971–1992). "The VAB in 2011 accused the organisation of being invisible, not having enough communication. It's so unjust, writing such a proud part of the visual arts out of history. I think it's indicative of how remote the VAB has become to the constituents…" says Burns. "There should have been collaboration, to make sure they were all on the same page. To make sure policy direction and national organisations' responsibility are going in the same direction. The way the Australia Council has approached the handling for funding of the visual arts is off-track."
Craft, according to the Oxford English Dictionary, is "…an activity involving skill in making things by hand". As such, it can include everything from bootee knitting to fine woodwork and tapestry. This all inclusive definition has largely been refined by the more artistic intentions pursued by the Arts and Crafts movement, which, according to London's Design Museum, "…aimed to promote a return to hand-craftsmanship and to assert the creative independence of individual craftspeople. It was a reaction against the industrialised society that had boomed in Britain in the Victorian period, and aimed for social as well as artistic reform."
The early 1970s in Australia saw a resurgence of craft activities with spinning and weaving, ceramics and textiles, in particular, making headway. Practitioners certainly were not as focused on reform as the Arts and Crafts movement, but nonetheless found their craft rewarding with many excellent results.
Founded in 1971, Craft Australia quickly came into its own as an advocate for craft and craftspeople. It was also highly practical with an exhibition program that gave opportunities to many to have their work assessed by peers and potential clients. Compounding this was its role as information portal and its ability to bring like-crafted people together.
The voice of craft, however, has lost its champion and while the onus is now borne by those bodies governing design, ceramics, jewellery, tapestry, woodworking and an et cetera of modalities, there is no longer an umbrella advocacy. Essentially, this means while design as a loud (and partially encompassing) voice may advocate successfully for some crafts, the softer voices of smaller groups, such as knitters and quilters will be hard pressed to be heard. Undoubtedly this will include those currently exploring crochet and knitting in the manner instigated by artists such as US-based Carol Hummel. The international connections have also been abandoned. When Greens Senator Christine Milne asked which body would be liaising with and hosting an upcoming craft delegation from China, Kathy Keele, CEO of the Australia Council, replied, "I'm sorry, I have no idea of the answer to that question".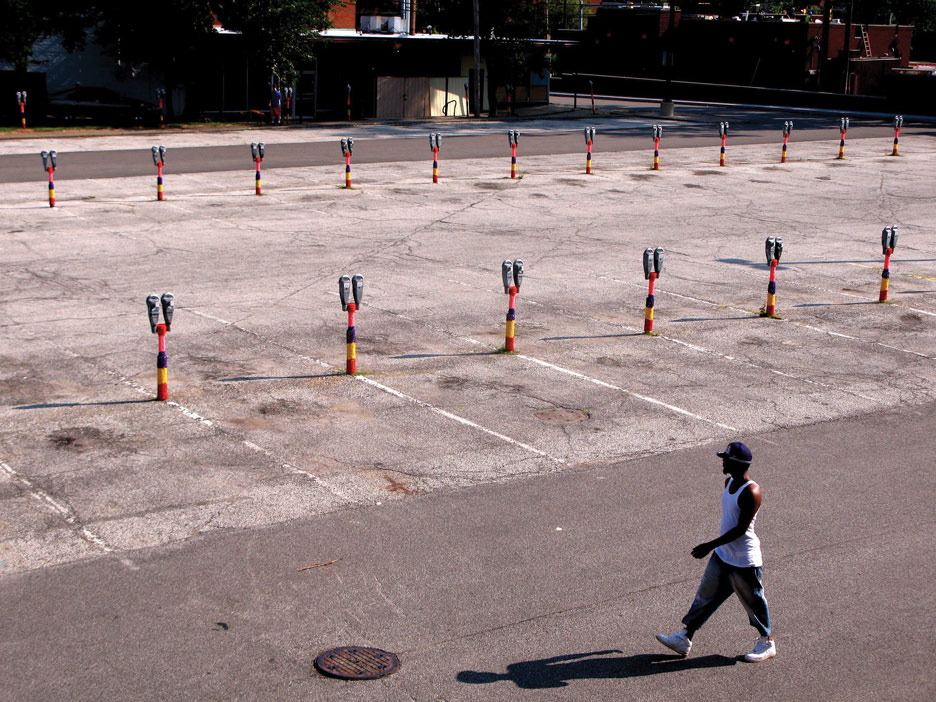 Further to this discussion, it was revealed that all organisational bodies dependent on Australia Council funding would be given three years fair notice of review with the possibility that funding could be changed. In the case of Craft Australia, a notice of review was given approximately eight months prior to the notice of de-funding, which was given with two months to finality. Compounding this is a complete lack of transparency surrounding decisions.
To some extent, what comes in its place is a host of services that are very similar in their administrative role, even if more 'hip-ly' couched in the nomenclature of design, such as the Australian Craft and Design Centres (ACDC – the network of peak Australian organisations representing the professional craft sectors). This is a matter of semantics within which ego is very much a driver. Craft, per se, is an artisan occupation, which, while lauded within epochs of activity such as the Arts and Crafts movement, has arguably been diminished in our use of the word to describe such democratic pursuits as scrapbooking. The rigour of fine craftsmanship, effectively, has been debased by association.
The ego, however, argues that a craftsperson following their own pattern, or embellishing with their own imagination, is designing: ipso facto they are not a craftsperson but a designer. Burns feels that a lack of understanding and diminishing of the word 'craft' misses the point. "My sadness is that over the past 15 years the powers that be in the Australia Council had a sort of obfuscating approach," she says, "where instead of looking at creative crafts within the spectrum of contemporary arts, they expunged the word 'craft' and replaced it with 'design', with the ramifications not only of losing the history, but of also confusing the ongoing understanding of what everyone was doing."
Semantics aside, design and craft are different entities and craft's role in design should not be undervalued. Take, for example, basket weaving exemplified by American Douglas Fuchs' seminal installation Floating Forest, completed after Fuchs came to Australia on a year-long Craft Australia fellowship in 1981. This work was purchased by the Powerhouse Museum and was recently on display in Ararat Regional Art Gallery. "Thirty years after the work was made there are repercussions of that fellowship reverberating," says Burns, who points out that posing such a conceptual way of working within the crafts was extraordinary then, but impossible now. "With the Australia Council, unless it fits in with the way they think things should go, it doesn't. I don't know how there is any opportunity to experiment," says Burns.
Her enthusiasm for Fuchs' work and Craft Australia's role is mirrored by Anthony Camm, director of the Ararat Regional Art Gallery. "Floating Forest is widely considered a landmark in the establishment of a contemporary approach to fibre art and basketry in Australia," he notes. "The fact that Fuchs was able to tour his exhibition nationally attracted enormous interest from fellow craftspeople and inspired an entire future generation of fibre artists who participated in his workshops. It reminds us that in those times there was an incredible sense of belief in the growth of a contemporary craft movement in Australia."
Camm also points out that Craft Australia has been the peerless custodian of information on which he's heavily relied when researching craft's development in Australia, by way of online essays and the slide kits made by Craft Australia to document works. "As a resource, the Australia Council has really underestimated Craft Australia's value."
The symbiotic nexus between craft and design seems to have been overlooked or forgotten in this rather brutal execution of Craft Australia. Tapestry is one such craft of considerable merit, exemplified by the work coming out of the Australian Tapestry Workshop. These fine pieces are crafted to another's design; artists such as John Olsen, Jørn Utzon and John Wolseley have engaged the Workshop's services, but it is the skill of the hand-worked material that makes the artwork possible.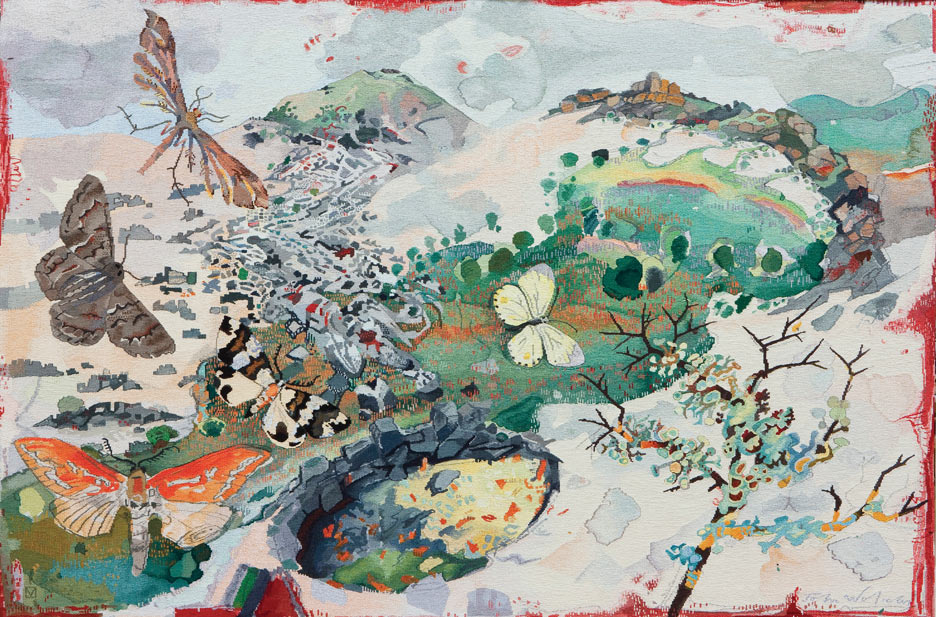 When it comes to meeting consumer needs, ceramics is a field where craft must be engaged for any scale of production. Shelley Simpson, founder and owner of Mud Australia, feels the de-funding of Craft Australia reflects poorly on our culture. "As a society what do we care about? What are our priorities? We teach all these people to 'do' craft and then give them no means of organisation," she says.
Since beginning production in 1994, Mud has progressed exponentially and is now a national concern with high exports very much dependent on the craft skills of its employees. That said, Simpson's understanding of creative needs extends to Mud's employees. "The thing that worries me is how unsupported people in the crafts are already. The people who work with me range from those who have no experience in ceramics to those who are really overqualified. You don't build a business like ours without talented people; but there has to be more. Production can't fulfil their needs and without these organisations what have they got if we don't think it's important enough to support these areas? Our priorities are led by the lowest common denominator when what we need to do is enrich our creative culture. We need to support that or we won't have it."
At present, there is no firm decision as to which organisations will take up which archives. There is also no firm agreement as to where the online presences will be hosted. Similarly, international relations are in limbo. The problem for many organisations is insufficient funding to take on these extra administrative tasks and, with no transparency of process, an underlying fear exists. In taking on something deemed to not meet the needs of the sector, might they too be deemed unfit? Effectively the baby has been thrown out with the bathwater.
www.araratregionalartgallery.blogspot.com.au
www.austapestry.com.au
www.mudaustralia.com
Modern office interiors are designed to maximise space while accommodating collaborative discussions, agile working and ease of communication.