Article by Online Editor
Designer
Above: The Shredded collection, made from shredded copies of Elle Decor by Belgium-born artist, Jens Praet
If ever there was a misnomer, it would be Brutalism. The harshest aspect of this mid-20th century architectural movement is the manner with which people regard it today. Mistaking monumentality, tactile surfaces and visible craftsmanship for oppression, an amnesiac public has treated these buildings as forgivingly as a bulldozer would.
But for every Prentice Women's Hospital awaiting demolition and Boston City Hall being voted 'most hated building', there is a Paul Rudolph Foundation or World Monuments Fund holding back the wrecking ball. And, as in the case of hip British real estate company Urban Splash's transformation of the neglected Park Hill building in Sheffield into a colourful apartment complex, a few enlightened developers are even seeking opportunities to preserve and reimagine buildings from the era.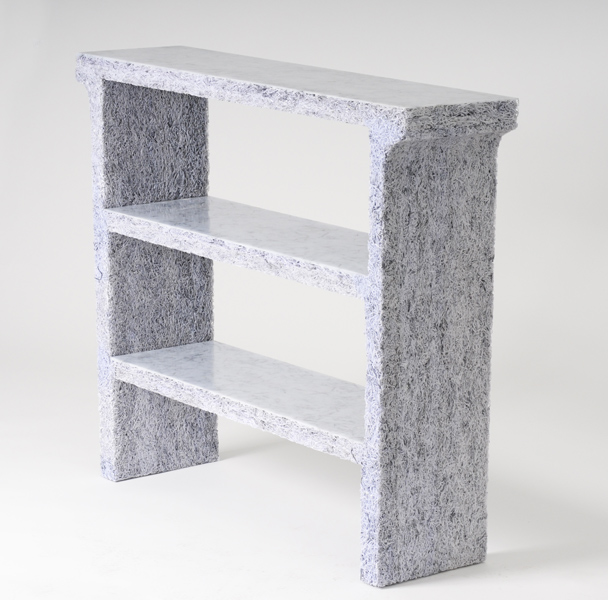 This changing of minds is happening more quickly in the world of interiors, where Brutalism is on the verge of a revival. Los Angeles-based Betsy Burnham is one convert. The cheerfully eclectic interior designer – who is best known for her six-year-old affordable design advisory service, Instant/Space – quickly admits, "I've obsessed over Brutalism for several years now". She plans to honour that obsession by incorporating a vintage Laurel luminaire in each of her projects. Meanwhile, even brighter stars in the design firmament such as Jonathan Adler are directly peddling the crimped and welded metal sculptures of C Jeré.
"Brutalism in the decorative arts is usually connected to craft. Direct welding, sharpness and texture are wonderful subversions of the safer craft concerns," says Richard Wright of the translation of Brutalism's architectural principles into furnishings. Yet Wright, who is the founder of the Wright Auction House in Chicago, which specialises in modern and contemporary design, also acknowledges that the movement is nascent. Only brave investors are seeking out the collection pieces from the era, he says, and in the US, most members of this small group focus on the work of Paul Evans, the Pennsylvania-based designer and craftsman of collage-like and painterly metal furniture. Wright remarks that Evans' creations "look like no one else's and they have a power that can define a room, adding some gritty reality to otherwise posh interiors".
Perhaps vintage Brutalism remains untapped in part because burgeoning interest is being directed towards new limited editions. Indeed, the fact that contemporary designers find inspiration in Brutalist precedents is a natural continuation of the high-concept craft movement that took off in the early 2000s. This trend was firmly on display at the Miami Beach edition of Design Miami that took place in December last year.
Neo-Brutalism occupied all corners of the Design Miami tent. Korea-based Gallery Seomi spotlighted the artist Lee Hun-Chung, who hand-forms and fires clay into furniture and objects, while Jens Praet achieved a similar muscularity by shredding back issues of Elle Decor magazine into furniture for Industry Gallery of Washington DC and Los Angeles.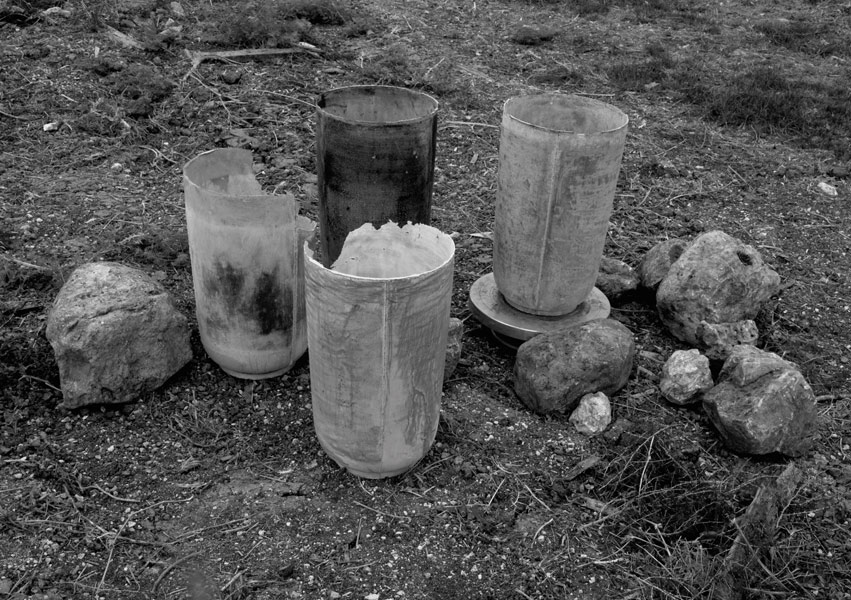 Brutalism's principles – specifically, of minimal material usage and honest fabrication – were most explicitly manifested by Tel Aviv designers Noam Dover and Michal Cederbaum, for Design Space. Rough seams run up and down the duo's concrete vessels, making visible the journey from negative to positive form. Dover and Cederbaum also sandblasted vintage ceramics to portray glaze more as a process than an inevitability. At the booth of Brussels gallerist Pierre Marie Giraud, ceramics by Tony Marsh interpreted structural devices as ornament. And textural mixed-media jewellery by Willemijn De Greef shown by Caroline Van Hoek appeared to be directly descended from modernist sculptor Louise Nevelson's wearable artworks, some of which were for sale nearby.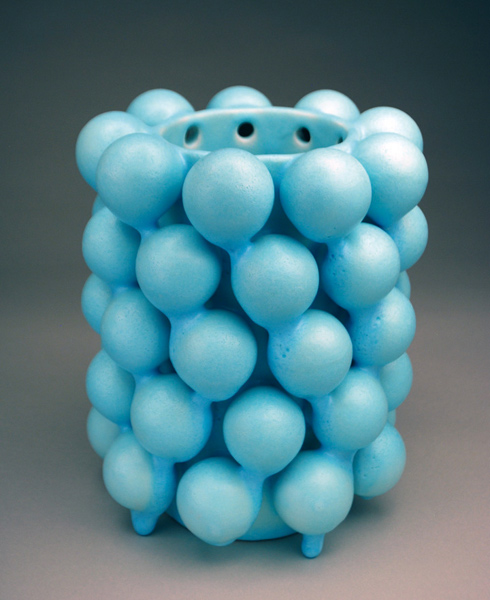 Although Brutalism may never be the next Hollywood Regency, the evidence from Design Miami suggests that many more professionals and consumers will be following in the footsteps of Burnham or Adler. This only bodes well for those depreciating assets that, with a little more sympathy, will be rediscovered as masterworks of Brutalist architecture.
burnhamdesign.com
jonathanadler.com
wright20.com
designmiami.com
jenspraet.com