Article by Online Editor
Designer
This article features in the forthcoming issue of Inside #74: the IDEA 2012 winners issue, on sale from 21 November.
You're a Brisbane-based designer, what made you decide to collaborate with a manufacturer in Tasmania?
I'm already collaborating with manufacturers in Queensland, and I've collaborated with manufacturers in Victoria as well. I visited timber manufacturer Designs in Timber about a year ago when I was conducting manufacturers and industry research in Tasmania through Designed Objects Tasmania and Enterprise Connect. I ended up with a list of fantastic people, but I felt the majority of the industry there really had a lack of design input. Designs in Timber got back in contact with me and said, "Alex, we really enjoyed your visit, we enjoyed what we were talking about and we want you to come and help us out and maybe develop a new range of products." So I went back.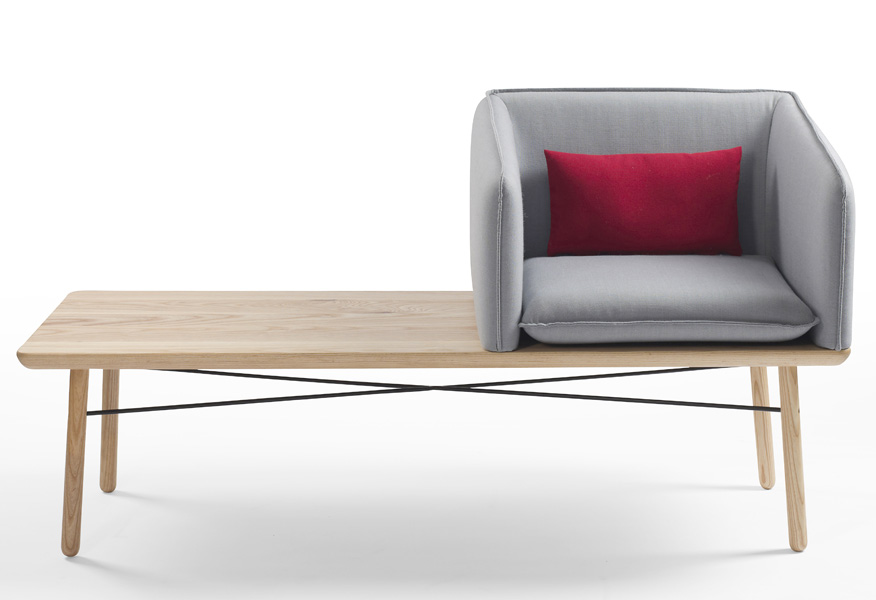 What was the motivation behind establishing One Third?
I proposed the creation of a new brand to Designs in Timber because I wanted to create something new. We came up with the idea of One Third as a way of communicating our brand identity and our philosophy, which is 'design, quality and craftsmanship'. We were fortunate to receive support from the Federal Government's Department of Regional Australia, Local Government, Arts and Sport to be able to do this.
From the very beginning I hoped it would be an inspiration for other Australian manufacturers. You know, the guys from my studio ask me how I find these manufacturers, and, actually, every time I'm in a different state, I just go and visit manufacturers. It's not about trying to immediately design a product or work with them; it's about understanding what's happening locally as opposed to what's only being produced in China or in Europe.
I wanted to create a brand that was ready for market, and that meant collaborating with designers and having a manufacturer and distributor in place. Once the brand was in place our next step was to work out how to action it. We could either create a new range of products with myself only, or we could take it wider. We decided to take it wider, not only because I like collaborating with other designers, but because – strategically – the message will be spread further.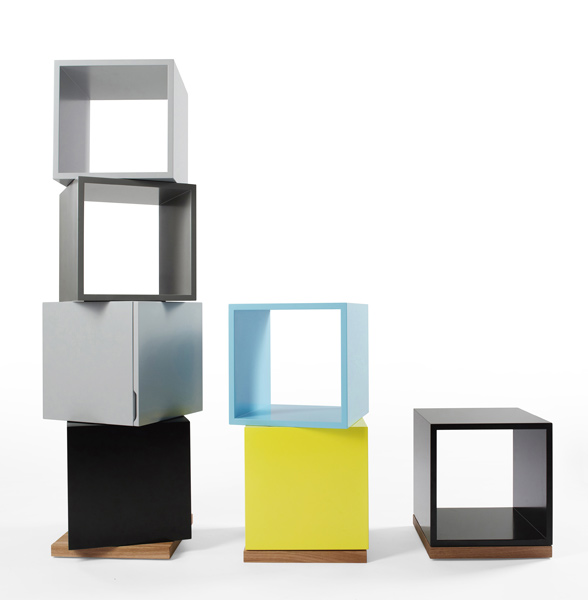 The One Third designers are all established and respected names. Was this a major consideration when deciding whom to invite?
I selected the One Third designers firstly, because of their talent, and secondly, because of their geographical position. So we have Jon Goulder from Western Australia, Helen Kontouris from Victoria, Adam Goodrum from New South Wales, Matt Prince from Tasmania and myself from Queensland. The idea was that in involving each of these designers, they would be able to communicate their experience of this collaboration to their particular state networks. They could spread the message that this project can work, which, hopefully, inspires more than just a purchase, but inspires other manufacturers to approach us and say, "We love what you've done, we'd like to do something like this with our company".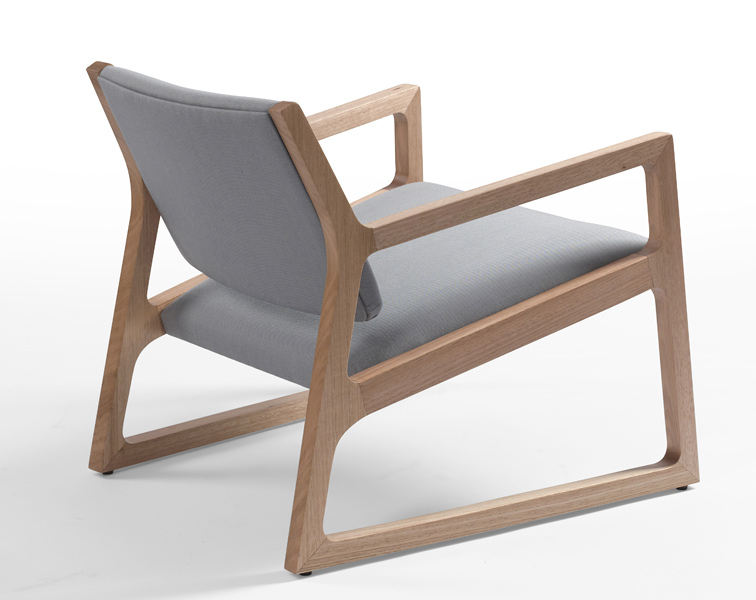 Does One Third consciously contribute to the idea of a national Australian design identity?
Absolutely. The reason for selecting designers from different states was to give people a very broad understanding of Australia's design culture or design 'fabric'. It's one thing to collaborate with one designer who has their own particular style or particular way of working, but when you bring in five designers who come from different parts of Australia, you can really start to generate something that's 'truly Australian' because you're collaborating with every part of Australia.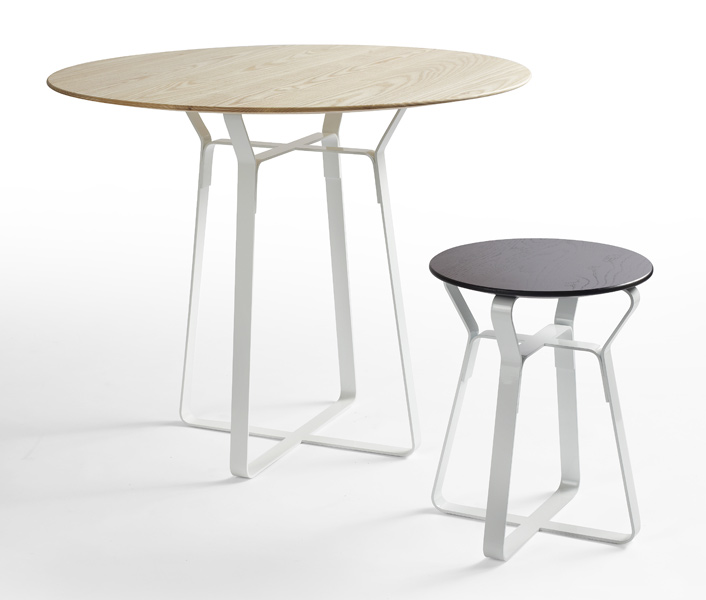 As One Third's art director, how closely did you work with each of the designers to realise your vision for the brand?
It was important to me to bring together the right designers with the right design brief, which was to create something that explored the manufacturing capabilities of Designs in Timber and other manufacturers in the local area. At the beginning of the process we brought all the designers to Tasmania so that they could meet the manufacturers and get a really good understanding of what they could produce. I also wanted to inspire the designers with a brief that asked them to create something that's timeless, that's not aesthetically-driven but is more functionally-driven.
I wanted something that would stand the test of time – something that conveys an honest approach, which I think is very Australian. It was really important that the materials of the area be showcased, and so the entire collection is made of Tasmanian oak, which gives the products a strong geographical positioning.
I've always been passionate about design and local industry. I wanted to bring together designers that actually understand how important it is to create products that are sellable, so both the designer and manufacturer can have financial success. For me, there's a strong sense of responsibility when pitching to manufacturers in this country because they are really, really struggling. When I went back to Tasmania to meet with manufacturers after my initial research trip, two of the ten companies I'd originally met with had gone broke. This reveals a lot about the dire straits of the Australian manufacturing industry.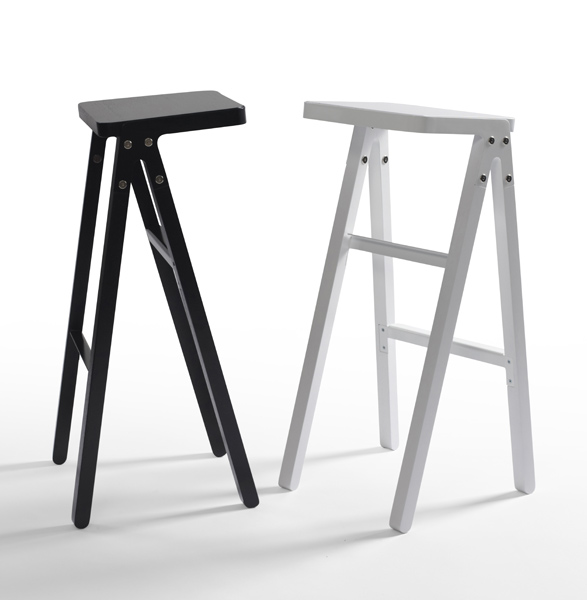 Will One Third's stable of designers continue to grow, and are there plans underway for a second collection?
Yes, absolutely. We launched the collection in August 2012 and it was very well received. What we're doing over the next few months is looking for customer feedback to really get an understanding of where there are little gaps within the collection and what the designers need to address. For example, the feedback on Jon's lounge has been that it would be lovely to see it accompanied by a footstool. So, in the next six to 12 months we're going to be adding to the collection, and potentially invite another designer to collaborate with One Third.