Article by Online Editor
Designer
Woods Bagot has been appointed as the architects for the new $230 million Victoria Police Complex in the centre of Melbourne.
Set to be located at the edge of Melbourne's central business district, between Spencer Street and the Docklands precinct, the Victoria Police Complex is expected to be a significant civic and community development.
With a design that seeks to create a dialogue with the existing built form of the city, the project will distil a distinct and assertive character, while remaining open and welcoming to the community, says the practice.
"The development of a civic identity and the introduction of a new public space underpins the design response. Developed in collaboration with the Victoria Police, the design also reflects their guiding principles of impartiality, integrity and service excellence," says Mark Kelly, Global Director of Woods Bagot.
"A tailored design proposal, refined in material, texture and form combined with a consistent language of details and materials will tie the development together as a whole and integrate into the existing Melbourne fabric."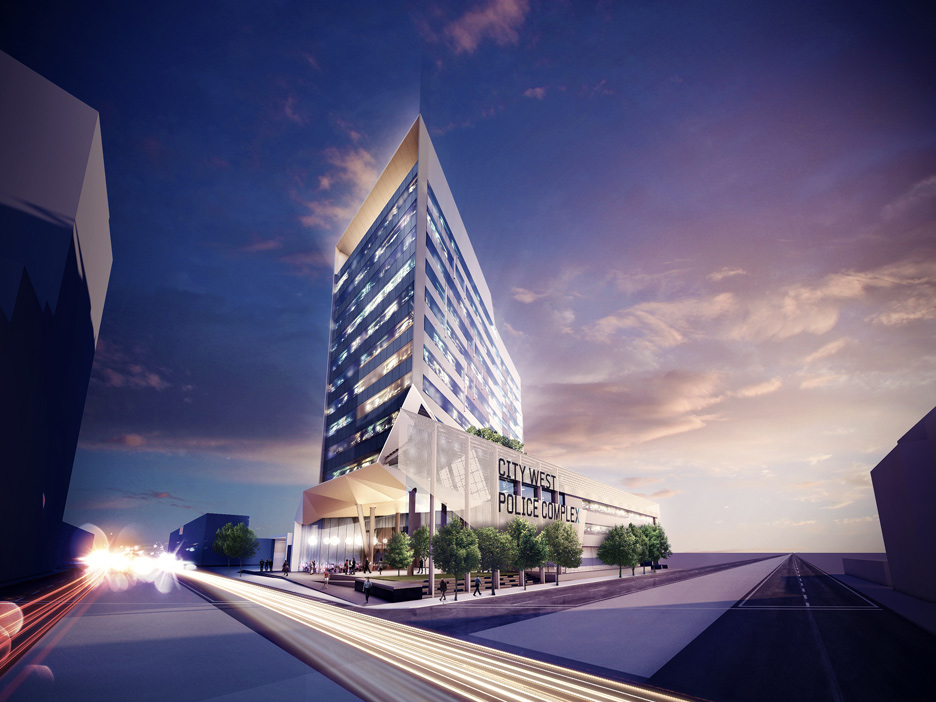 The project includes public and community spaces at street level – including retail outlets, meeting rooms, a café, waiting areas and entry points – providing activity, transparency and a welcoming interface to the public realm.
As well as various police units, the 27,000 square metre complex will also become home to some 1600 police members and staff – comprising the city's Crime Department, Intelligence and Covert Support Department, and the Melbourne West Police station.
The project, to be completed by 2015, has been realised through the collaboration of Woods Bagot, Cbus, Urbis and the Victoria Police Commission.