Article by Online Editor
Designer
Above: The 2013 Victorian Architecture Medal winner: RMIT Design Hub, by Sean Godsell Architects in association with Peddle Thorp Architects. Photo by Earl Carter
A high-profile university building has won three key awards at the Australian Institute of Architects' (AIA) 2013 Victorian Architecture Awards.
The RMIT Design Hub was presented with the Victorian Architecture Medal, and was also presented with the Colorbond Award for Steel Architecture and the William Wardell Award for Public Architecture.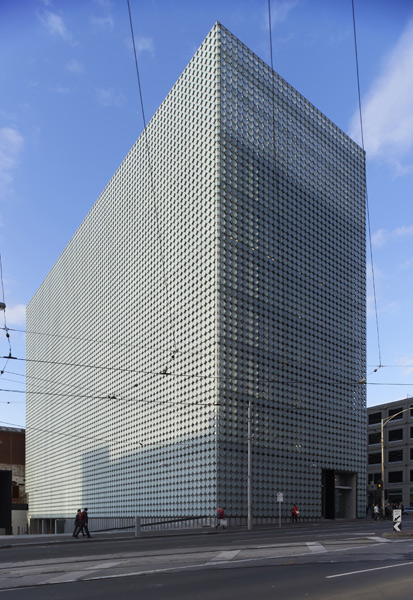 The project, by Sean Godsell Architects in association with Peddle Thorp Architects, expressed "the purity of an architectural idea in an elegant and harmonised composition," said the jury. "RMIT Design Hub adds great value to the diversity of Melbourne's proud reputation in fostering strong and individualistic design," the jury added.
In all, 42 projects were recognised at this year's Victorian Architecture Awards, which were announced at a presentation held at Central Pier in Docklands on Friday 21 June.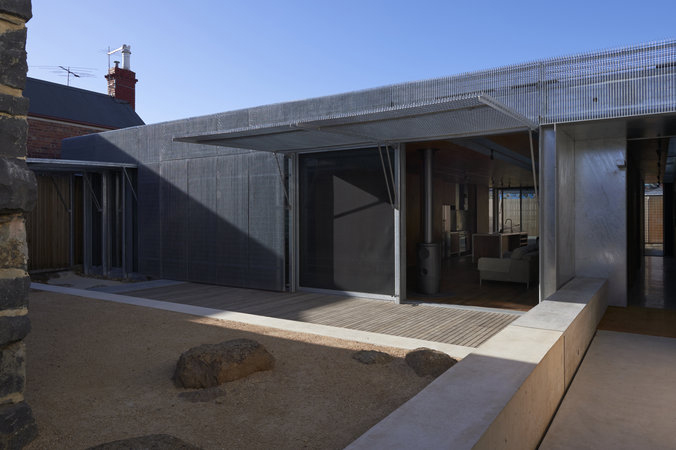 Sean Godsell Architects was also successful in the residential awards, taking home the Harold Desbrowe-Annear Award for Residential Architecture for Edward Street House, a "beautifully robust" project that was both rational and poetic.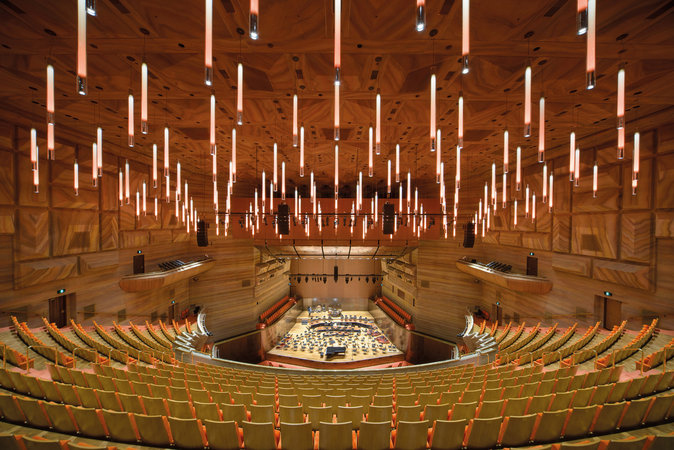 ARM Architecture's Hamer Hall redevelopment was twice honoured, with the Marion Mahony Award for Interior Architecture and the John George Knight Award for Heritage Architecture.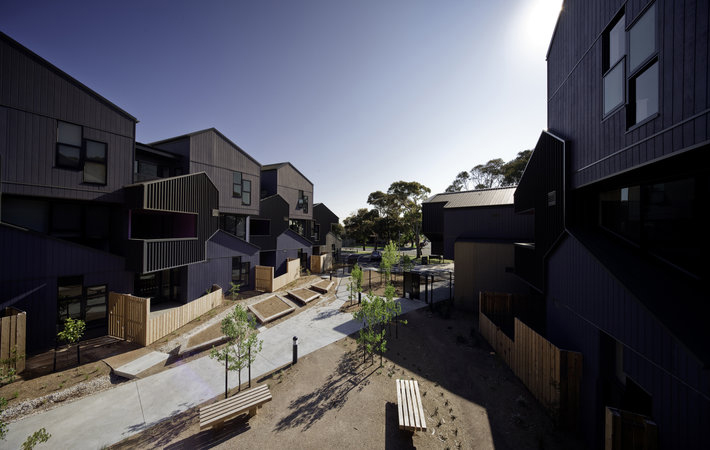 The Best Overend Award for Residential Architecture – Multiple Housing was presented to McIntyre Drive Social Housing in Altona by MGS Architects. Said the jury: "Social sustainability has been deeply considered… resulting in a non-institutional response that provides an exemplar for social housing and homes for many clearly happy residents."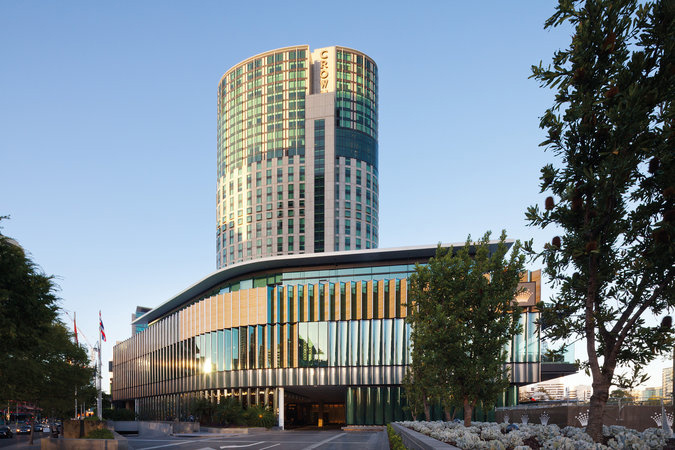 The Crown Mahogany Room Expansion by Bates Smart was the big winner in the commercial category. The firm's "elaborately detailed and meticulously executed" project was presented with the Sir Osborn McCutcheon Award for Commercial Architecture.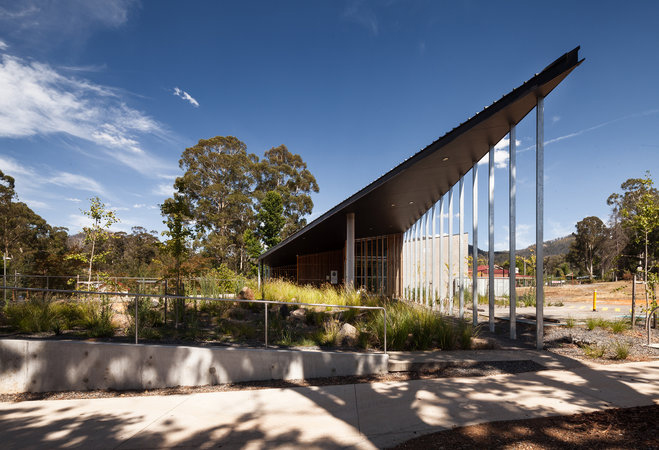 Kerstin Thompson Architects' Marysville 16 Hour Police Station was awarded the Regional Prize, while BKK/TCL Partnership's Revitalising Central Dandenong, Lonsdale St Redevelopment was presented with both the Melbourne Prize and the Joseph Reed Award for Urban Design.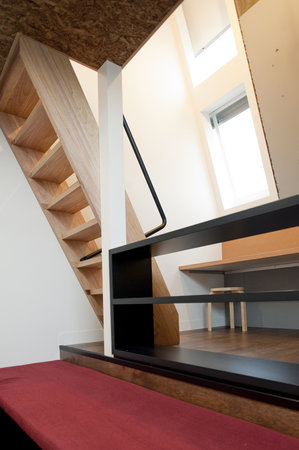 The Kevin Borland Award for Small Project Architecture was given to Nest Architects' Seventh Heaven, a small student accommodation project within the existing roof space of a Romberg Boyd student residential tower at the University of Melbourne.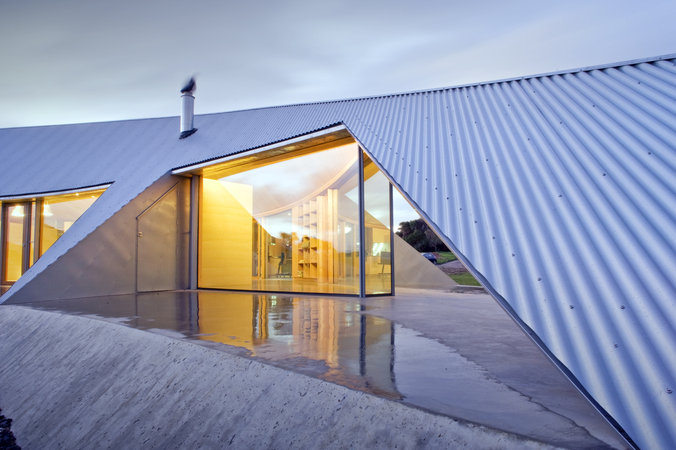 The Allan and Beth Coldicutt Award for Sustainable Architecture was presented to James Stockwell Architect for Crofthouse, while Bates Smart & McCutcheon's ICI House 1958 (now Orica House) was the recipient of the Enduring Architecture Award.
Rory Hyde's book, Future Practice: Conversations from the Edge of Architecture, and ABC TV's Dream Build were both honoured with the national Bates Smart Award for Architecture in the Media, while Justine Clark received a state Bates Smart Award for Architecture in the Media for Parlour: women, architecture, equity.
William Wardell Award for Public Architecture
Rmit Design Hub by Sean Godsell Architects in association with Peddle Thorp Architects
Award
Penleigh and Essendon Grammar Senior School by McBride Charles Ryan
South Morang Rail Extension by Cox Architecture
Swanston Academic Building by Lyons
Commendation
Bayside Police Station Sandringham by FJMT
The Richard & Elizabeth Tudor Centre for Contemporary Learning, Trinity Grammar by McIntyre Partnership
Joseph Reed Award for Urban Design
Revitalising Central Dandenong: Lonsdale Street Redevelopment by BKK/TCL Partnership
Award
Serrata Docklands by Hayball
South Morang Rail Extension by Cox Architecture
Commendation
Langree Mall Pavilion by Bellemo & Cat
Sir Osborn McCutcheon Award for Commercial Architecture
Crown Mahogany Room Expansion by Bates Smart
Award
National Centre for Synchrotron Science by Bates Smart
Commendation
South Melbourne Market Roof by Paul Morgan Architects
Spring Street Grocer by KGA Architecture
Marion Mahony Award for Interior Architecture
Hamer Hall by ARM Architecture
Award
Footscray Nicholson Learning Commons by Cox Architecture
Move-In by Elenberg Fraser Architects
Commendation
Captain Melville by Breathe Architecture
National Centre for Synchrotron Science by Bates Smart
Public Architecture (Alterations & Additions)
Award
Hamer Hall by ARM Architecture
Institute of Koorie Education, Deakin University by Gregory Burgess Architects
John George Knight Award for Heritage
Hamer Hall by ARM Architecture
Award
Good Shepherd Chapel, Abbotsford by Robert Simeoni Architects
Maryborough Railway Station Conservation works by RBA Architects + Conservation Consultants
Commendation
Ormond College, Main Building Gables by Lovell Chen
Residential Architecture – Houses (New)
Harold Desbrowe-Annear Award for Residential Architecture
Edward Street House by Sean Godsell Architects
Award
Fairhaven Residence by John Wardle Architects
Merricks Beach House by Kennedy Nolan
Sorrento Blue House by Neeson Murcutt Architects
Commendation
Crofthouse by James Stockwell Architect
Merricks House by Robson Rak Architects
Residential Architecture – Houses (Alterations & Additions)
Award
HOUSE House by Andrew Maynard Architects
The Mullet by March Studio
Commendation
Ferrars Place by antarctica
shelter shed by multiplicity
Victoria Road House by Fiona Winzar Architects
Best Overend Award for Residential Architecture – Multiple Housing
McIntyre Drive Social Housing, Altona by MGS Architects
Award
Serrata Docklands by Hayball
Commendation
Aerial Apartments by Wood/Marsh Architecture
Leopold by SJB Architects & Fender Katsalidis Architects
Malvern Hill by SJB Architects
Kevin Borland Award for Small Project Architecture
Seventh Heaven by Nest Architects
Award
Abbotsford Convent Breezeway by Jackson Clements Burrows
Third Wave Kiosk by Tony Hobba Architects
Commendation
Move-In by Elenberg Fraser Architects
Penny Wise by Marc Dixon Architect
The Purple Rose of Cairo by Architecture Architecture
COLORBOND Award for Steel Architecture
RMIT Design Hub by Sean Godsell Architects in association with Peddle Thorp Architects
Commendation
shelter shed by multiplicity
Allan and Beth Coldicutt Award for Sustainable Architecture
Crofthouse by James Stockwell Architect
Melbourne Prize
Revitalising Central Dandenong: Londsdale Street Redevelopment by BKK/TCL Partnership
Regional Prize
Marysville 16 Hour Police Station by Kerstin Thompson Architects
Bates Smart Award for Architecture in the Media
Award
Dream Build – ABC TV (National)
Future Practice: Conversations from the Edge of Architecture by Rory Hyde (National)
Parlour: women, architecture, equity (State)
Commendation
Cities of Hope: Remembered/Rehearsed by Conrad Hamann
Designer Suburbs: Architects and Affordable Homes in Australia by Judith O'Callaghan and Charles Pickett