Article by Online Editor
Designer
After battling kidney troubles and pneumonia for almost a month, celebrated Brazilian architect Oscar Niemeyer died on Thursday at the age of 104 – just one week before his 105th birthday.
Practising as an architect for an immense nine decades and with a vast body of work to show for it, Oscar Ribeiro de Almeida Niemeyer Soares Filho is perhaps most famous for his contributions to the design of Brazil's capital city, Brasília.
Renowned for the idiosyncratic curvature of his work, Niemeyer said of his signature style in his memoirs The Curves of Time: "I deliberately disregarded the right angle and rationalist architecture designed with ruler and square to boldly enter the world of curves and straight lines offered by reinforced concrete."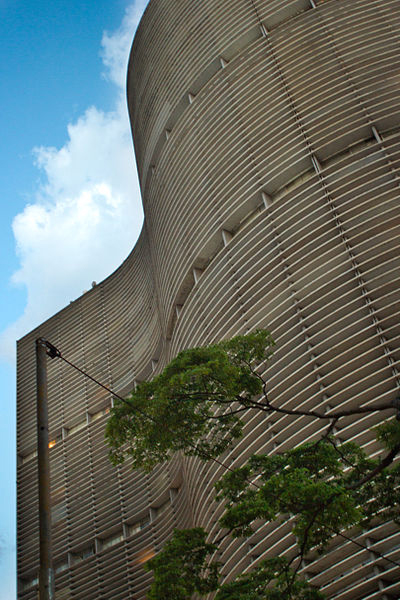 Niemeyer famously attributed his predilection for curves to his native environment, "with its white beaches, its huge mountains, its old baroque churches and the beautiful suntanned women" – a somewhat hackneyed sentiment in 2012, but perhaps only because of Niemeyer's influence on so many architects who later echoed it.
Schooled at Rio de Janeiro's National School of Fine Arts, Niemeyer began work at his father's typography house before interning with Brazilian master planner Lúcio Costa. Together they designed Rio de Janeiro's Gustavo Capanema Palace – but it was a series of buildings in Pampulha, a planned suburb in Belo Horizonte, that formed Niemeyer's first major project.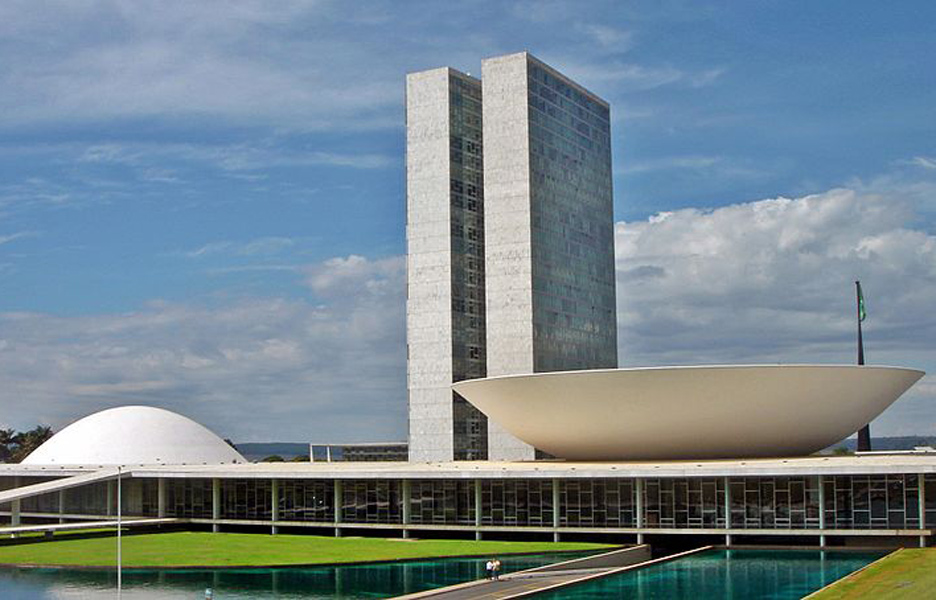 Following the success of Pampulha, Niemeyer's popularity and body of work grew considerably in the 1940s and 50s – seeing the construction of the United Nations headquarters with Le Corbusier, the Copan apartment building in São Paulo, and the Liberty Square in Belo Horizonte (which housed one of Niemeyer's most famous multi-residential projects). With the latter project evoking the curvilinear glass-and-steel materiality of Mies van der Rohe's 1922 Glass Skyscraper, Niemeyer said in 1988: "I have always accepted and respected all other schools of architecture, from the chill and elemental structures of Mies van der Rohe to the imagination and delirium of Gaudi. I must design what pleases me in a way that is naturally linked to my roots and the country of my origin."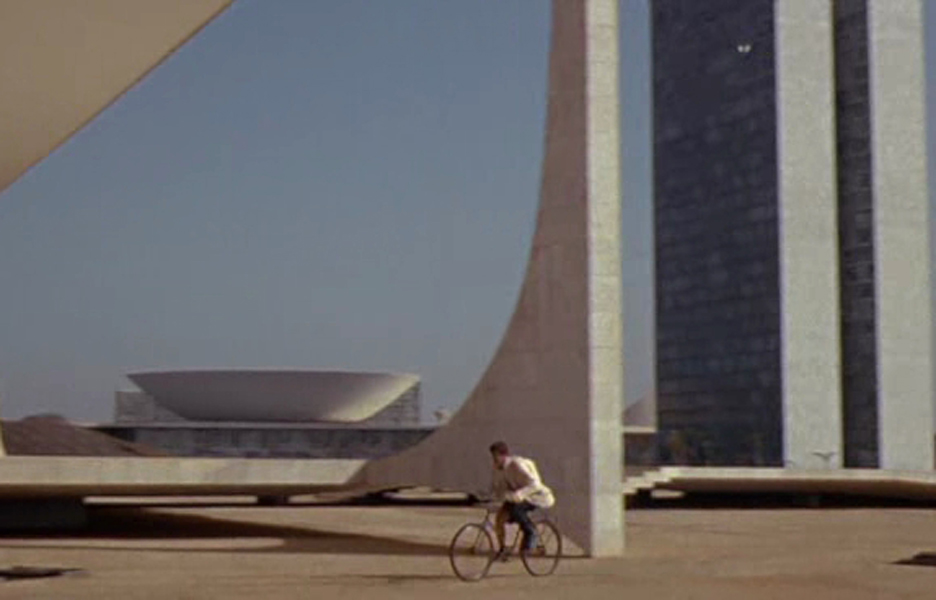 In the late 50s and early 60s Niemeyer worked on designing the new capital, Brasília, with early collaborator Lúcio Costa. In this time Niemeyer designed, among other structures, the National Congress of Brazil, the hyperboloid Cathedral of Brasília and the Palácio da Alvorada presidential residence.
Thanks to Niemeyer, Brasília was made a UNESCO World Heritage Site in 1987, and Niemeyer went on to win the prestigious Pritzker Prize the following year. He also won RIBA's Royal Gold Medal for Architecture in 1998, as well as the Lenin peace prize in 1963 as a result of his favoured socialist tenets and political work for the Communist Party in Brazil – a steadfast involvement that prevented Niemeyer from working in a number of locations throughout his career.
Working well into the 21st century, Niemeyer designed the Serpentine Gallery Summer Pavilion in London's Hyde Park, at the age of 96, in 2003.
Survived by his second wife Vera Lucia Cabriera, Niemeyer's legacy as a key figure in modern architecture will outlast his long life in the remarkable trail of structural artefacts he has left behind.