Article by Online Editor
Designer
Above: Park House, by Leeton Pointon Architects + Interiors and Allison Pye Interiors. Photo by Peter Bennetts.

The winners of the 10th annual Australian Interior Design Awards were announced on 31 May at an awards dinner, held at Melbourne's historic Plaza Ballroom. Co-presented by the Design Institute of Australia (DIA), designEX and Artichoke, the awards recognised original vision, form, materiality and detail in projects spanning retail, commercial, hospitality, residential and sustainability categories.
This year's Premier Award was given to Leeton Pointon Architects + Interiors and Allison Pye Interiors for their residential project in Victoria, Park House. The design has been celebrated for its seamless and effortless spatial flow, which achieves a sincere sense of livability and controlled softness throughout. The collaborative project was recognised twice more on the night, taking home both the Residential Design award and the Best of State – Residential award (VIC).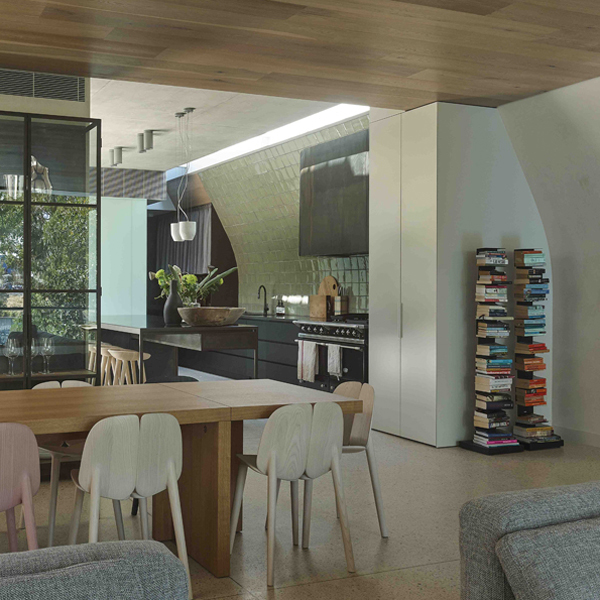 Attention to sustainability and its practical application was rewarded with the Sustainability Advancement Award, presented to Brooking Design Architects for their work on the John Septimus Roe Anglican Community School (JSRACS) Kindergarten in Western Australia. Brooking Design Architects were commended by the Jury for addressing the current and future needs of the building's inhabitants. The jury said: "the project's attention to materials selection, benign finishes, energy efficiency, natural light and double glazing highlight a coherent suite of environmental features intelligently addressed through good design." The project was also recognised as the winner of the Public Design category, and additionally took home the Best of State – Commercial award.
Elenberg Fraser's fitout for Slattery Australia in Melbourne was honoured in the Workplace Design category, and was also presented with the Best of State – Commercial award (VIC).  The jury said of the project: "A sophisticated white palette is enriched with a subtle pattern applied to the walls, seductive lighting and the select introduction of fine black elements… This is truly an office everyone would love to work in."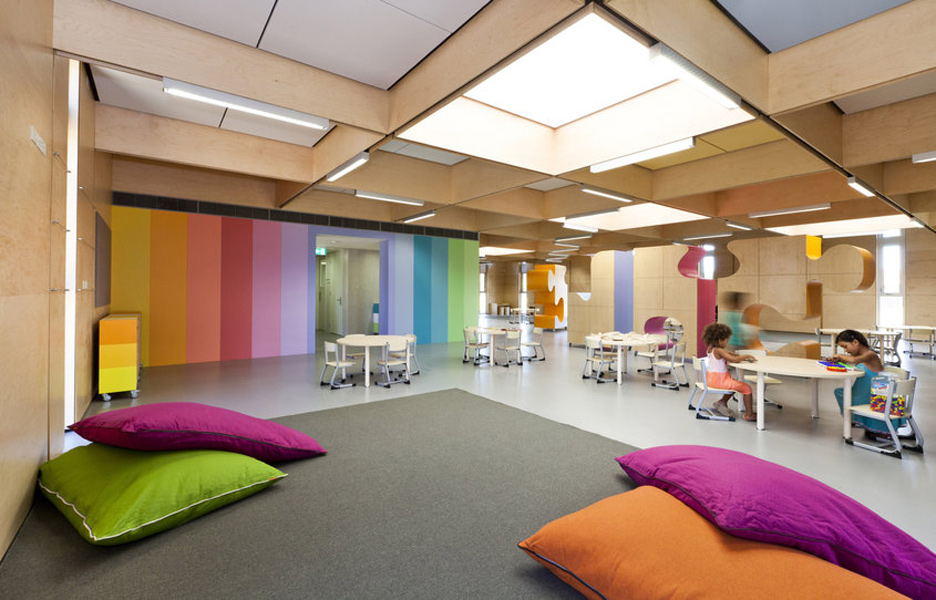 The winner of the Hospitality award was Zwei Interiors Architecture, for their Code Black Coffee fitout in Melbourne: a dark and dramatic warehouse interior that houses both a cafe and office space.
Other winners on the night included Tobias Partners, who took home Retail Design and Best of State (NSW) for their design of Tongue + Groove's new showroom, and Nexus Designs, whose Tribeca Loft in New York was victorious in both the Residential Decoration and Best International Design categories.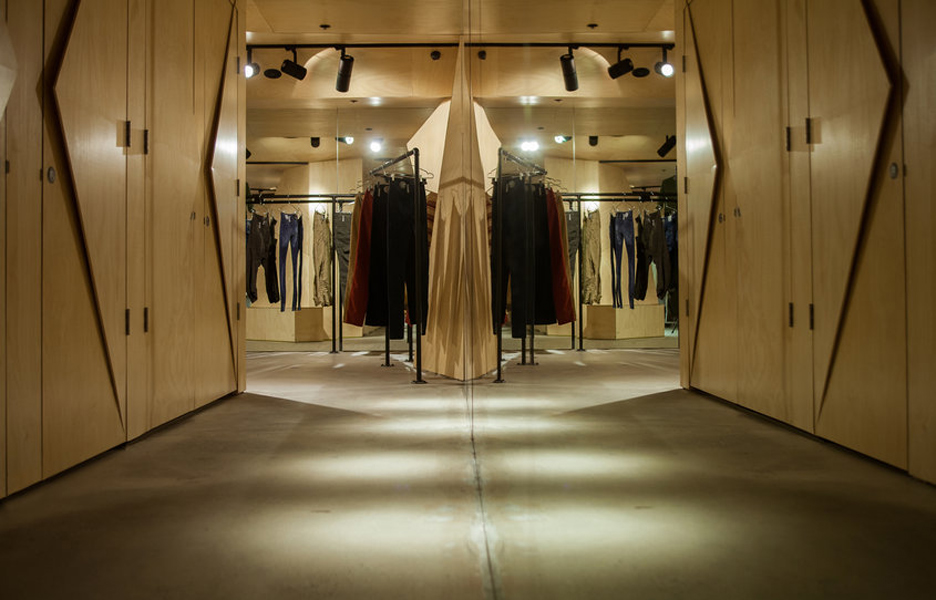 2013 Australian Interior Design Awards winners:
Premier Award for interior design excellence & innovation
Leeton Pointon Architects + Interiors and Allison Pye Interiors – Park House, VIC
Sustainability advancement
Brooking Design Architects – John Septimus Roe Anglican Community School (JSRACS) Kindergarten Beechboro Campus, WA
Emerging interior design practice
Genesin Studio, SA
Commendation
Design Theory, WA
Workplace design
Elenberg Fraser – Slattery Australia office, VIC
Commendation
Clare Cousins – Moor Street Studio, VIC
Group GSA – A Working Community, VIC
Ian Moore – 12 WBT, NSW
Carr Design Group – Boston Consulting Group Canberra, ACT
Hospitality Design
Zwei Interiors Architecture – Code Black Coffee, VIC
Commendation
CO-AP – Merewether Surfhouse, NSW
Sunkland – Common Galaxia
Pascale Gomes-McNabb – Monopole, NSW
BARStudio – Park Hyatt Sydney, NSW
Installation design
Gloss Creative – Shadow Lands Myer Spring/Summer Collection Launch 2012/2013
Commendation
Robert Simeoni – Interpretive Centre, Good Shepherd Chapel, VIC
Elenberg Fraser – Move-In, VIC
Freeman Ryan Design – Into the Blue: World Heritage Exhibition, NSW
Public design
Brooking Design Architects – John Septimus Anglican Community School  (JSRACS) Kindergarten Beechboro Campus, WA
Commendation
Wilson Architects + Donovan Hill Architects in Association – Translational Research Institute, QLD
Robert Simeoni Architects – Good Shepherd Chapel, VIC
McBride Charles Ryan – Penleigh and Essendon Grammar School, The Infinity Centre, VIC
Retail design
Tobias Partners – Tongue + Groove, NSW
Commendation
Russell & George – Crumpler Prahran, VIC
Smart Design Studio – Optique, NSW
Travis Walton – Claude Maus, VIC
Residential design
Leeton Pointon Architects + Interiors and Allison Pye Interiors – Park House, VIC
Commendation
Stephen Collins Interior Design – ABU House, NSW
Nicholas Gurney – The Studio, NSW
MCK Architecture + Interiors – Skirt and Rock House, NSW
Residential decoration
Nexus Designs – Tribeca Loft, NYC
Commendation
Mim Design – SKD Residence, VIC
Greg Natale Design – Paddington House, NSW
Best of State – Commercial design
QLD Wilson Architects + Donovan Hill Architects in Association – Translation Research Institute
WA – Brooking Design Architects – John Septimus Anglican Community School (JSRACS) Kindergarten Beechboro Campus
NSW – Tobias Partners – Tongue + Groove
ACT – Carr Design Group – Boston Consulting Group Canberra
VIC – Elenberg Fraser – Slattery Australia
SA – David Hicks – Kings Adelaide
Best of State – Residential design
NSW – Stephen Collins Interior Design – ABU House
VIC – Leeton Pointon Architects + Interiors and Allison Pye Interiors – Park House
QLD – Wrightson Stewart – Teneriffe Warehouse Apartment
SA – Genesin Studio – Hazelwood Park Residence
Best international design
Nexus Designs for Tribeca Loft – NYC