Article by Online Editor
Designer
Above: Omnipod by Rosevear Architects. Photo by Jonathan Wherrett
A community-focused child and family centre has been awarded the highest honour at the Australian Institute of Architects (AIA) 2013 Tasmanian Architecture Awards, held at the Tasmanian Museum and Art Gallery on Saturday June 15.
Liminal Architecture took out the night's top prize, the Alan C Walker Award for Public Architecture, for its multi-purpose Bridgewater LINC and Child and Family Centre. The facility – encompassing a library, Service Tasmania shop front and child and family centre – was one of three family centres nominated in the 2013 awards but was recognised by the AIA above others for "creating both a strong civic quality and a domestic friendliness".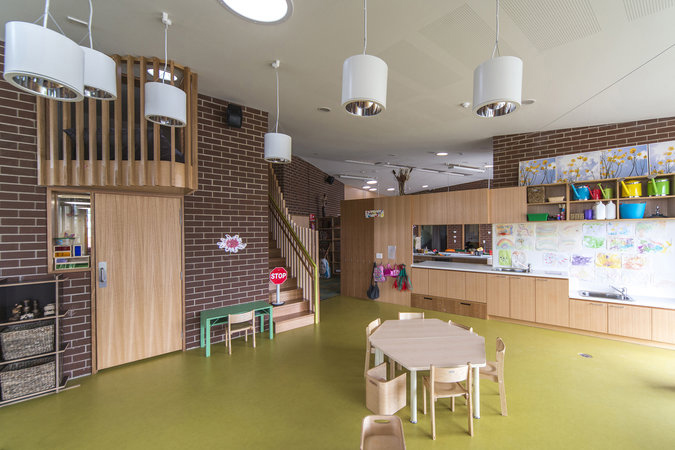 This year's People's Choice Prize was awarded to Booth&Watts for its transformation of Harrington House. The public was won over by Booth&Watts' restoration project, which entailed turning a pair of run-down, heritage-listed warehouses into a sleek house and studio set, which remain strongly characterised by their history.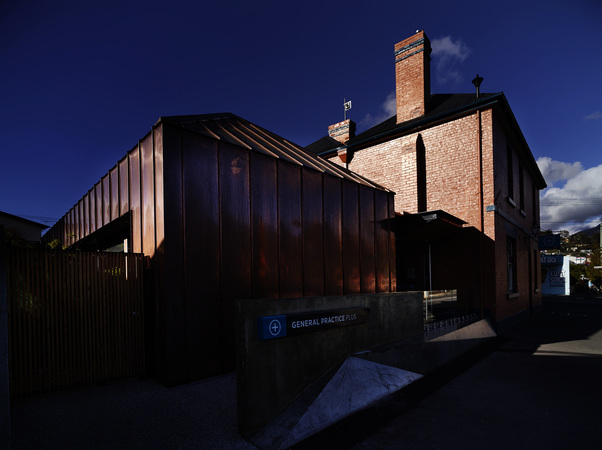 Circa Morris-Nunn was twice recognised at the awards, receiving the Colin Philp Award for Commercial Architecture for the Mountain Retreat Medical Centre, a skillful enlargement of an established medical practice in South Hobart. The practice was again acknowledged with the Alexander North Award for Interior Architecture for their Meeting Room, St Mary's Cathedral project.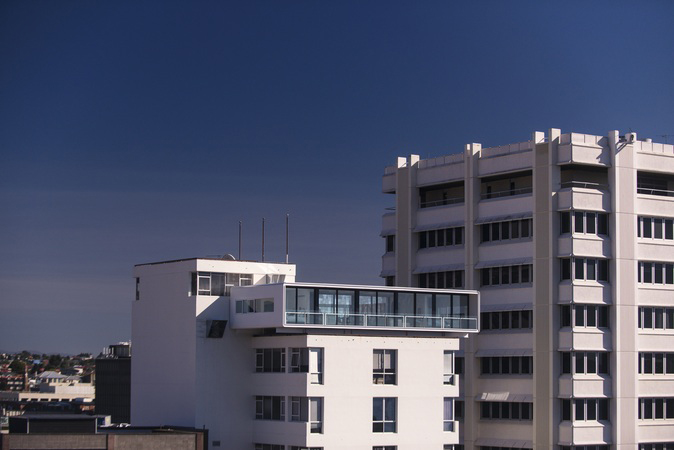 Omnipod by Rosevear Architects received the Peter Willmott Award for Small Project Architecture along with the COLORBOND® Award for Steel Architecture, for creating what the jury called a "remarkable project that exemplifies all that combines to bring great architecture to fruition".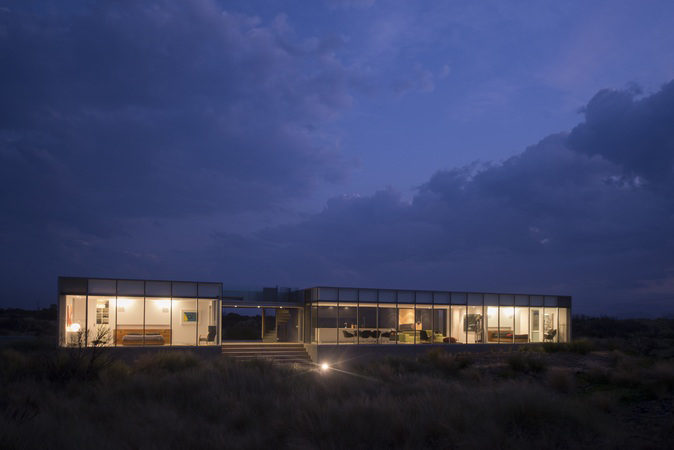 Rosevear Architects additionally received the Esmond Dorney Award for Residential Architecture for its coastal Churchill Residence. The John Lee Archer Triennial Prize, meanwhile, was awarded to Fender Katsalidis Architects for its work on MONA – Museum of Old & New Art.
A total of 20 projects received awards and commendations at this year's Tasmanian Architectural Awards. See a full list of winners below.
Alan C Walker Award for Public Architecture
Bridgewater LINC and Child & Family Centre by Liminal Architecture
Award
Wellspring Anglican Church by 1 + 2 Architecture
Commendation
Royal Hobart Hospital ICU/HDU by Vincent Chrisp & Partners P/L & Jawsarchitects
Colin Philp Award for Commercial Architecture
Mountain Retreat Medical Centre by Circa Morris-Nunn
Award
Josef Chromy Cellar Door and Wine Centre by Birrelli art + design + architecture
Commendation
Southern Swan by Core Collective
Alexander North Award for Interior Architecture
Meeting Room, St. Mary's Cathedral Centre by Circa Morris-Nunn Architects
Peter Willmott Award for Small Project Architecture
Omnipod by Rosevear Architects
Sustainable Architecture
Award
Sustainability Learning Centre by Morrison & Breytenbach Architects
Urban Design
Award
GASP! Stage 1 by Room 11
Princes Wharf Shed 1 by Circa Morris-Nunn Architects
Heritage Architecture
Award
Wellspring Anglican Church by 1 + 2 Architecture
Esmond Dorney Award for Residential Architecture – Houses (New / Alterations + Additions)
Churchill Residence by Rosevear Architects
Award
Napoleon Street by Maria Gigney Architects
Commendation
(New)  Annie & Peter's House by 1+2 Architecture
(Alterations + Additions)  Harrington House by Booth&Watts
COLORBOND® Award for Steel Architecture
Omnipod by Rosevear Architects
Enduring Architecture Award
152 Macquarie Street Hobart by Hartley Wilson & Bolt Architects
John Lee Archer Triennial Prize
MONA – Museum of Old & New Art by Fender Katsalidis Architects (2012)
Honourable Mention
Makers' Workshop by Terroir (2010)
Residential Architecture – Multiple Housing
Award
40 Brisbane Street by Morrison & Breytenbach Architects