To help celebrate the beautiful new Fanuli Sydney showrooms is the wonderful Elephant chair and art. Designed by Neuland Industriedesign for Kristalia, three of these chairs have been given over to urban artists of note: Numskull, Roach and Jumbo. Using stencils and finely applied paint, each artist has transferred imagery used in their street practice to a new purpose. The result is entirely contemporary and a good pairing with the fluid lines of the chair, which, while beautiful in a singular colour, is a delight in street camouflage. The chair itself is available in a number of iterations, including with wooden legs and a newly developed, fully upholstered seat. Most charmingly, however, the Elephant is also available as a rocking chair, with the seat realised in leather.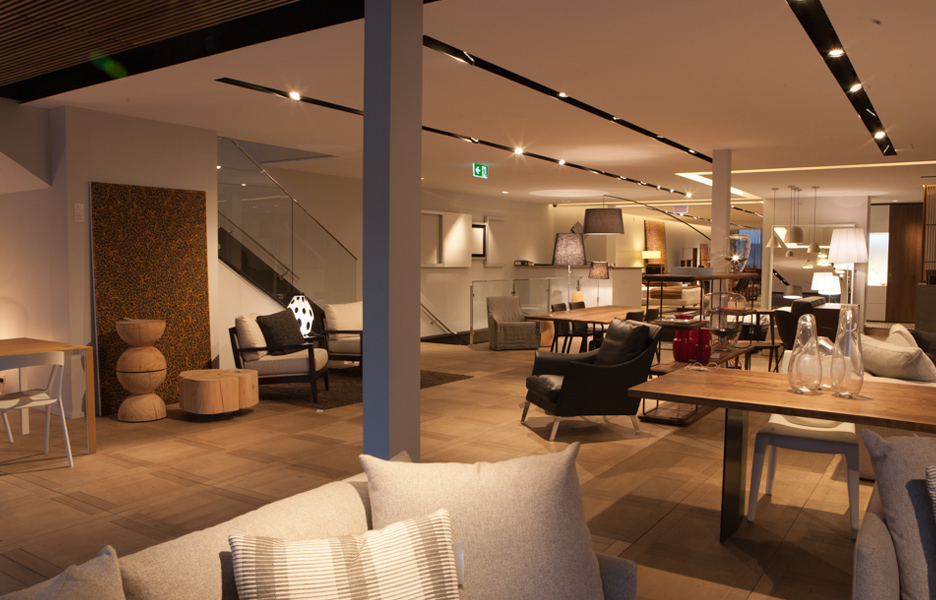 The showrooms themselves are enjoying a clean new look with a variety of floorings suited to a broad range of furnishings. Simple lighting allows the products to be singularly showcased, while rugs demarcate specific design zones. In creating these micro interiors, Fanuli has allowed a design specific dialogue to emerge that incorporates lighting, accessories, furnishing and flooring.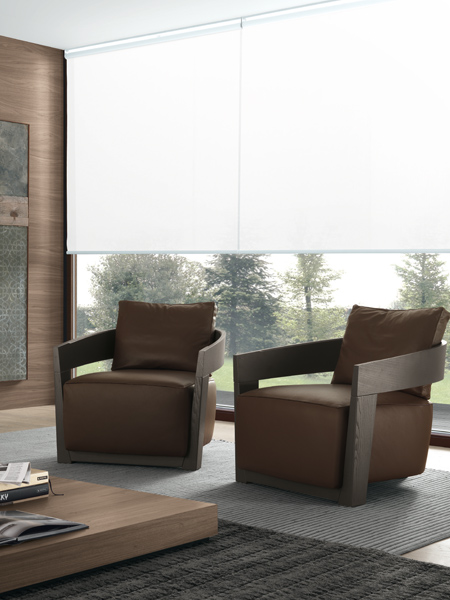 The overall experience is well-guided, with the upper (first) floor exhibiting highly contemporary pieces and the lowest (basement) the classical and traditional designs. The central and main floor is, however, the standout with a balanced blend of contemporary pieces boasting high levels of craftsmanship and material presence. Lifesteel by Antonio Citterio, for example, is a sumptuously rich leather sofa/chaise longue supported by fine steel legs, while the Cindy chairs by Sergio Brioschi team a round frame of dark oak with cream linen to great effect.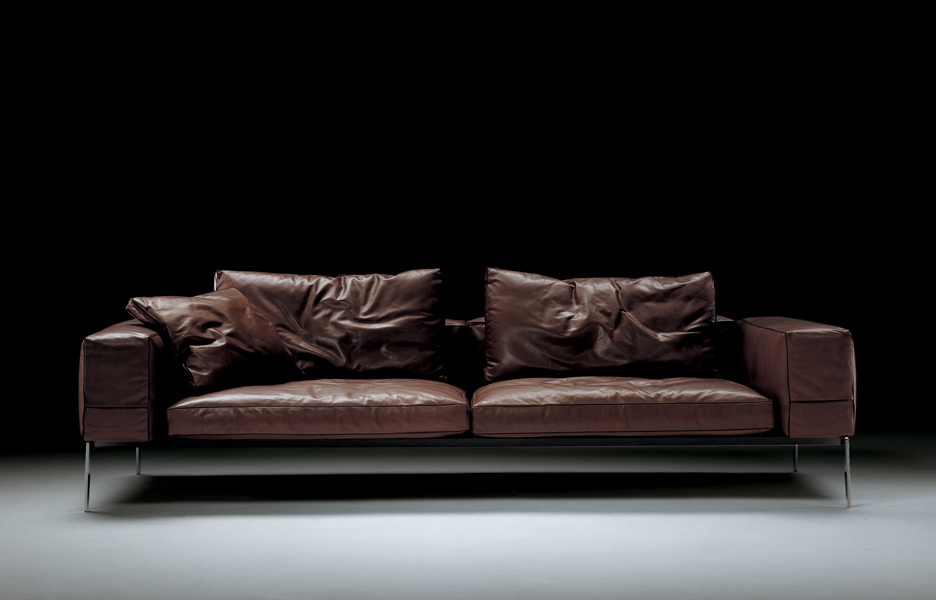 Having undergone a transformation a year ago, the Flexform showroom featuring the cloud lighting remains impressive. It is, however, about to be transformed in keeping with the showroom design currently being rolled out globally. This is a fabulous moment in Australian design in that it acknowledges the importance of our market and our right to be as au courant as Milan and New York!